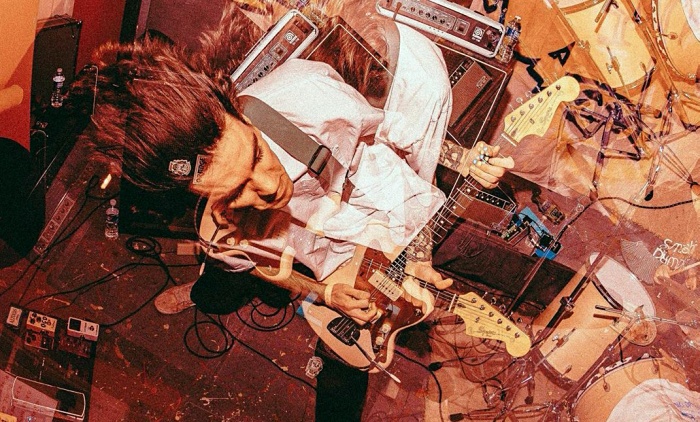 "Bands like Failure, Hum, Sunny Day Real Estate, My Bloody Valentine, and Deftones all influence our sound," Soul Blind bassist/vocalist Cen told No Echo last year when we first profiled the then new band. "We wanted to make music that captured the sound of our youth while adding our own modern touch to it."
We're big fans of what Soul Blind does, and it warms our hearts to see that we aren't alone in our fandom. Just this week, Trip Machine Laboratories announced that they've partnered up with the Hudson Valley, New York band on the forthcoming release of Greatest Hits Vol. 1, a 7" (featuring 4 tracks) and CD (featuring 11 tracks).
A perfect way to catch up with the celestial crunch specialists' recorded output to date, the collection kicks off with a sterling new cut called "Stuck in a Loop" that should whet your appetite for what Soul Blind have cooking up for the future:
In addition to Soul Blind, Trip Machine Laboratories has also launched a pre-order for the vinyl version of Life's Question's excellent NYHC-styled A Tale of Sudden Love and Unforgettable Heartbreak EP. Hit the label's online store to get in on the action today.
***
Donate a few bucks to help with No Echo's operating costs:
***
Tagged: soul blind