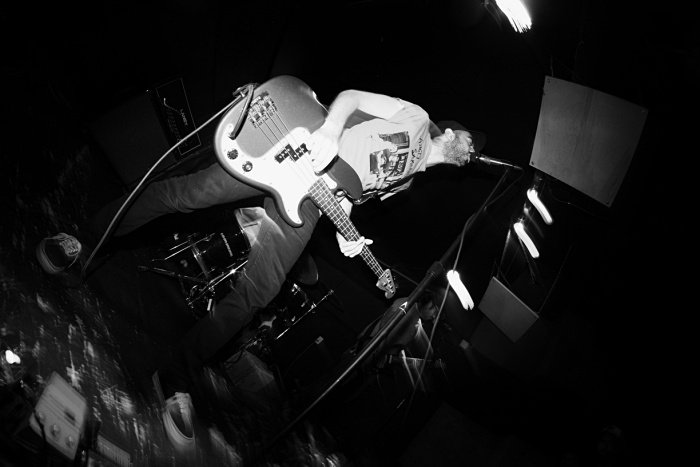 The Lightheads is a band formed in the underground musical hotbed of Portland, Oregon back in 2016. The group write and perform a style of music that many people would probably refer to as some kind of strain of post-punk, but don't there's something way more melodic happening in what they do. The catchy vocal lines and attention to classic pop structure (direct arrangements, infectious choruses, etc.) tell us that guys in The Lightheads clearly understand the power of sharp and concise songwriting.
For their latest single, "Cold Sheets," The Lightheads deliver a mid-paced nugget that is carried by both jangly guitars that ring vibrantly beneath the gruff yet melodic vocals throughout.
The other track, "This is Fine...," keep the tuneful aspect of what they do front and center, albeit with a driving punk backbeat. It's the kind of propulsive jam that could have come out in the '80s, but its chorus section brings to mind early Fugazi at that band's most anthemic moments:
"The recordings for both 'Cold Sheets' and 'This is Fine...' are demos for our full length recording," says bassist/vocalist Luke Slinkert. "Our project was postponed due to the Covid-19 Pandemic. We felt these two tracks may speak to all the crazy stuff going on right now.
"I wrote 'Cold Sheets' about having friends that are far away, and working through some lonely times."
The "Cold Sheets" b/w "This is Fine..." single is available for purchase on Bandcamp.
The Lightheads on social media: Facebook | Instagram | Bandcamp
***
Donate a few bucks to help with No Echo's operating costs:
***
Tagged: the lightheads