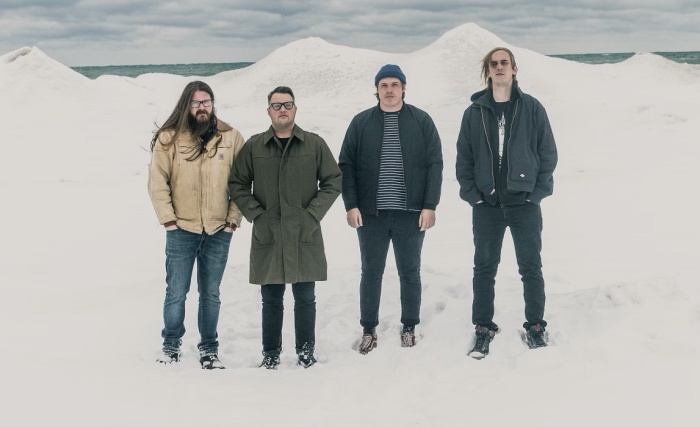 Though the band originally formed over a decade ago, Courtesy Drop spent most of those years either redefining their sound or on a hiatus.
The brainchild of principal songwriter Paul Chalos and his main collaborator through most of the past year, Joel Thompson (Druse, Who Decides), Courtesy Drop's members are spread out between Central Pennsylvania and Rochester, NY.
While Courtesy Drop have already been building their discography in their on and off time together (two LPs, one EP), their just-released EP, Argonaut, is their most satisfying work yet, showcasing their melodic yet melancholic songwriting approach perfectly.
Check out the music video for Argonaut track "Operation Meteor" below:
"As a band, I'd say Argonaut is an attempt at continuing to carve out the sound(s) that we all have bouncing around in our heads," Paul told No Echo via email. "That, mixed with shaking the rust off after 6-7 years of inactivity; However, where previous releases were rooted in emulating the sounds of others, this was us stepping away from that approach. Foundations and influences are present, of course, but the direction of the writing was far more by feel than thought.
"Personally/lyrically, this was me working through frustrations born from feeling completely at odds with American life, culture, and mentality. That's not to say it's all negative; much of it is more introspective, reflecting on my journey of self-knowing and self-improvement that I largely attribute to my late dog, Yuki, who also became the theme of the whole thing. With the closing track being what flowed out of me when he decided to bounce out of this world in 2019."
Paul's tribute to Yuki is a touching one: "This EP is officially being released on March 24th, the anniversary of the day I got him."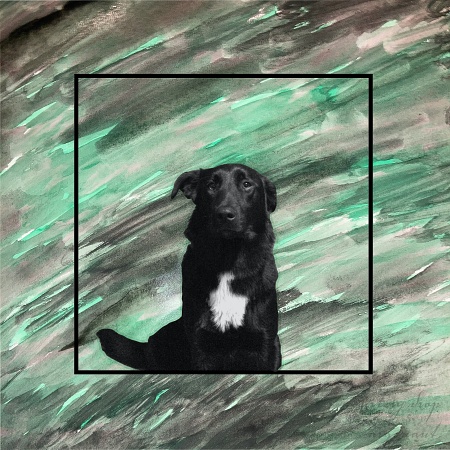 Argonaut is available digitally via Bandcamp. You can pre-order the cassette version of the EP, which also includes a green rubber Yuki ball and a lyric/photo zine, at Head 2 Wall Records.
Courtesy Drop on social media: Facebook | Instagram
***
Please Consider Supporting No Echo via Our 3 Patreon Tiers:
***
Tagged: courtesy drop, druse, who decides