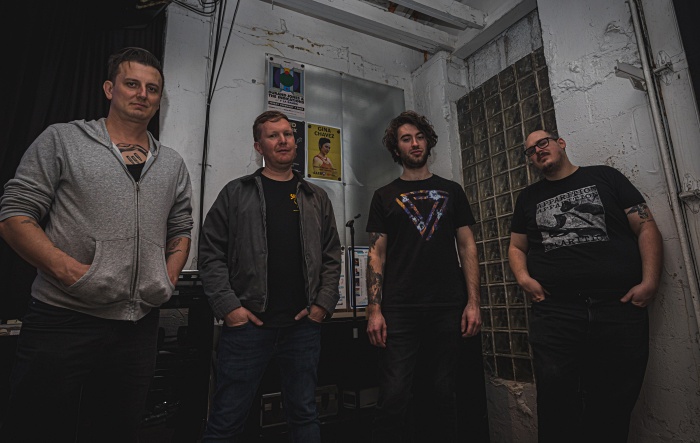 Wreath is comprised of musicians who some of you might know from such bands as Vacancy, New Mexican Disaster Squad, and The Holy Mountain. But unlike those aformentioned acts, Wreath have penchant for driving melodic hardcore that you wouldn't be wrong referring to as "Revolution Summer-influenced" when describing what they're doing.
The Florida-based group will be releasing their eponymous debut EP this May, and No Echo is bringing you an early taste of the record in the form of a killer track called "City Walls," which you can take in below:
"'City Walls' is the first song we wrote as a band and one I had lyrics tucked away for before we even formed," said Wreath vocalist Eliot via email to No Echo. "It's a kind of dissection of the materialistic conquest that drives much of us throughout our days—myself included much of the time—filling our time with work to fill our pockets with money that we empty out gleefully on possessions to help us feel anything at all.
"In my experience, most of the most memorable moments I've had are not tangible objects but connections between people. Nothing wrong with people living how they see fit, but sometimes the biggest chains holding us down are ones we create ourselves."
The Wreath EP will be out in May via New Granada and can be pre-ordered here. Wreath on social media: Facebook | Instagram | Bandcamp
***
Donate a few bucks to help with No Echo's operating costs:
Tagged: wreath