Ninetynine is a German metallic hardcore band that have been working their country's underground circuit since forming in Erfurt, back in 2014. With a couple of EPs in their discography, the quintet have done quite a bit of gigging, including a tour with Dutch hardcore vets, No Turning Back. After their original singer quit the fold towards the end of 2017, Ninetynine didn't lose a beat, recruiting Tritschi, formerly of Veilside.
"Robert, Tobias and me played together in another band for several years before Ninetynine, and it was more of a deathcore kind of thing, but we all came from a hardcore background, going to hardcore and punk rock shows all the time," Ninetynine guitarist Markus tells me. "We wanted to play that style of music from the start, so when we quit the other project, the descision to do Ninetynine was not hard at all."
Now that you have some background on the group, let's dig into a new music video for a track called "As One" from Ninetynine's forthcoming album, Wasteland.
Ninetynine bassist Robert offers the following about "As One": "The video for 'As One' has a simple, but important message: it's about friendship and standing together as one, and not letting anyone tell you what to do or who to be, no matter where your from. Friends can always pick you up and get you back on the right track."
Robert also shares his thoughts about the local German hardcore scene that birthed Ninetynine. "We definetely felt that there was a need for hardcore music in our hometown area, since most of the old bands broke up. So, there was strong support from our local scene, but leaving the city boundaries is another story. It's hard to work your way up and get recognized in the scene, but by now we have great friends and conections all over Germany and beyond."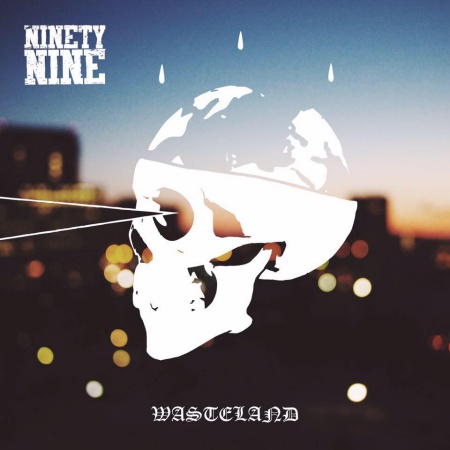 With Wasteland arriving in stores in the coming weeks, Markus and company are thrilled about what lies ahead for Ninetynine. "We want to get around, play cool shows, and have fun. I don't think that this differs us from any other band out there. We have two tours planned, some weekenders, and some festivals. We have lots of club shows planned for 2019. Furthermore, we have been playing the Wasteland stuff for quite a while now. We also have a shitload of new material. So, come on 2019, show us what you got!"
***
Wasteland will be out on Jan. 25 via Dead Serious Recordings. Follow Ninetynine on Facebook for more info.
Tagged: ninetynine