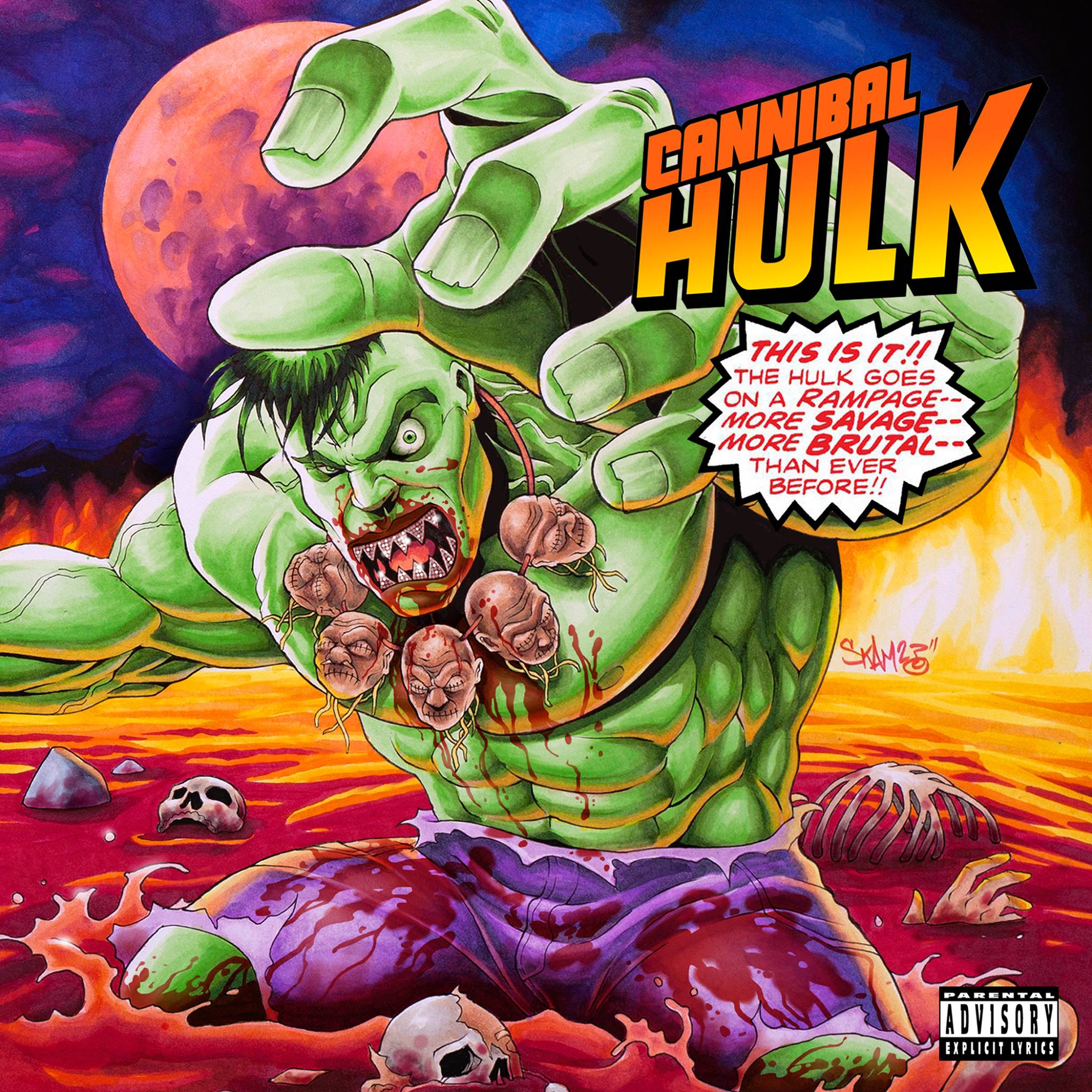 Cannibal Hulk is the musical union of rapper ILL BILL and producer Stu Bangas, and their recently released eponymous debut album is a feast of mind-melting lyrics and hypnotic loops and beats. Joining the duo throughout the record is none other than Goretex, ILL BILL's longtime partner in Non Phixion and other projects for decades now. "I liked comic books as well, I was a creep but when I got serious into music I lost a little bit of interest in them; but he was definitely more into them," Goretex tells me about BILL's Marvel Comics-inspired project. "When I first met him he was very, very heavy on the comic gimmick. He was putting me on at the time to all new stuff that was coming out, independents and stuff like Fat Ninja."
One of the Cannibal Hulk cuts Goretex guests on is "World War Hulk," a scorcher also featuring Boston rapper, Slaine. "I like the track itself and I thought that the combination of our sound individually sounded pretty powerful together," says Goretex about the song. Directed by Reel Wolf Productions, the music video for "World War Hulk" perfectly matches the sinister mood of Stu's production and No Echo is bringing you its premiere below:
During our conversation, Gore tells me he's changing his moniker to Lord Goat from here on in. "I guess for people that don't know, even though the information has been out there, I had to stop using my name thanks to rats. So, I would change my name around a little and use different variants a bit, but they had people watching me so they would always send me messages asking me about my social media links it was kind of bizarre but ok. After a while, it was like I have to pick something. It would be illegal in a court to continue using the name. I agreed to to it."
In terms of lyrical food, I ask Lord Goat what has been fueling him in the last couple of years. "It's hard to say because something that I may enjoy, doesn't really fuel anything. There's a few things here and there of boys that are bludgeoning, like Conway and Vinnie, but other than that, not too much I see. A few things here and there but I don't know, it seems like a lot of people are stuck as clones. They want to sound like the next guy and it's accepted. I don't really understand that. I can't relate to any of that.
"Or you have new guys that make one EP and nobody knows who the fuck they are, yet they're so gassed up it's ridiculous... it's the new craze. Let's try to record a 10-year legacy in six months with 65 EPs that sell 100 copies. It's just humorous to observe."
"I go through phases, but I've been listening to Chubb Rock, Lakim Shabazz, and Eric Sermon lately. I'm big into the personality behind the voice and vice versa. Those guys have distinctive voices."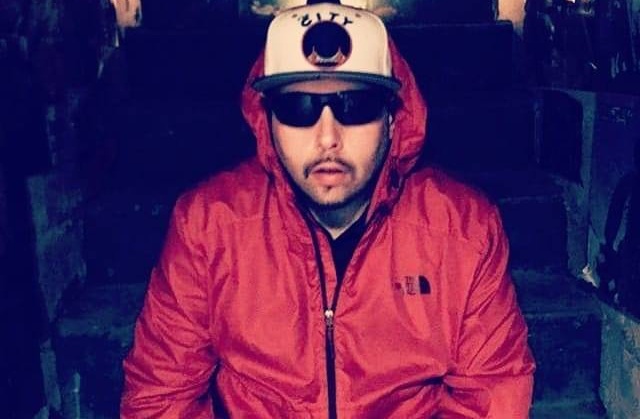 Now that Cannibal Hulk is out, what's the next project we can expect from Lord Goat? "A lot of different things are coming up in the near future, which is cool. I would say the first thing is me and Stu Bangas are doing something right now and so far it sounds really heavy. Stu has been on a nice roll making beats, definitely a talented cat. Me and BILL also have some surprises coming up as well."
***
Cannibal Hulk is out now and available in several bundles, including limited edition vinyl, t-shirts, hoodies, and much more at www.CannibalHulk.com and www.FatBeats.com.
Tagged: cannibal hulk, gore elohim, goretex, ill bill, non phixion