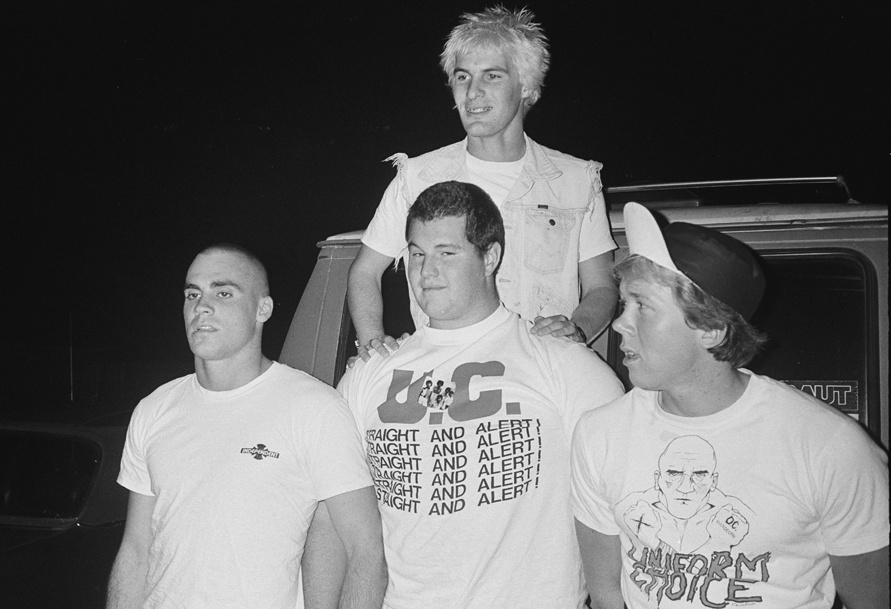 Celebrated as one of the most influential bands in the hardcore music canon, Uniform Choice's 1984 demo is undoubtedly a cherished artifact. Well, for the first time ever, the demo will be getting the 12" vinyl treatment.
The project is a joint release between Mankind Records and Nemesis Records and will arrive in stores on April 21. The deluxe reissue will include a gatefold jacket featuring restored cover artwork, never-before-scene photos, a reproduction of the original demo lyric sheet, and a two-sided, 11" x 17" poster with a photo by famed SoCal punk photographer KRK on one side and rare artwork by Shawn Kerri (Circle Jerks, D.O.A., Germs) on the other.
Originally released in very limited quantities on cassette, and later reissued as a double-7"/CD on Nemesis Records in the early '90s, this will be the first official re-pressing of the demo in decades. For the collectors, there will be a limited edition of 700 copies on red vinyl.
Uniform Choice will hit stores on April 21 via Mankind Records/Nemesis Records. The mailorder version will be announced on a later date.
Tagged: uniform choice