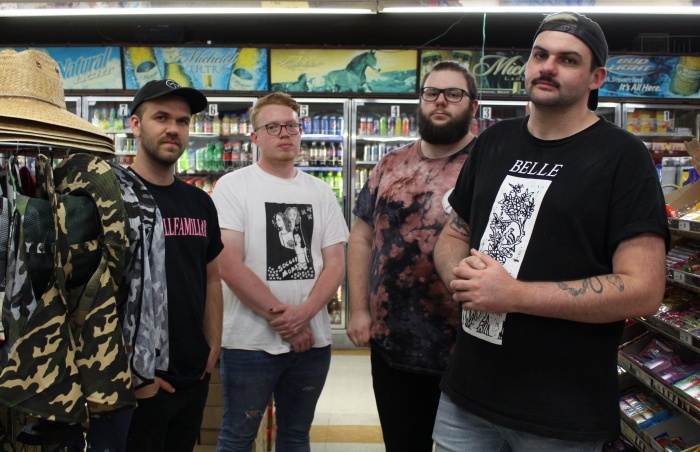 Originally founded in 2016 as a solo project by vocalist/multi-instrumentalist Christian Burnett, Fake It has evolved into a full band since then. With a sound that has been influenced by the likes of Into It. Over It. and Pedro the Lion, the Sacramento-based group has an EP under their belt in the form of 2017's Gray Matters, and have played countless shows along the West Coast.
Now aligned with Sunday Drive Records, Fake It are about to issue The Family Name, their second EP. Having listened to both releases in the past few days, it's easy to hear how their time together—both in the studio and on the road—has been a wonderful thing for the combo. There's a pretty yet overarching melancholy to much of the songwriting and arrangements that gives the EP a certain elegance that won me over instantly.
Take an early listen to The Family Name EP below:
"The Family Name is a conceptual piece, following an unnamed family as they struggle with the effects of religious intolerance and repression of individuality," says Emily Kitchin, a writer for The Alternative, who has worked with the band. "A dramatic story that discusses the hardships of addiction, sexual dysphoria and abuse inflicted by their father figure, the seven-song EP is riddled with heart-wrenching narratives and innovative melodies."
Sunday Drive Records will drop The Family Name on Aug. 2 and the EP will be released on CD that features expanded artwork from Flesh & Bone Design. Check that out directly on the label's website. Follow Fake It on their social pages (Facebook, Twitter, Instagram) for more info on their upcoming shows.
Tagged: fake it