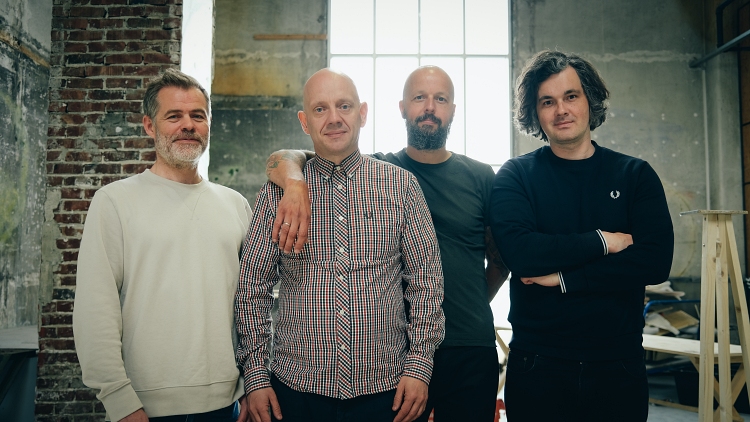 "The band is a group of adults who are clearly inspired by melodious emo bands from the late '90s and early '00s, such as Fireside, Starmarket, No Knife, early Jimmy Eat World and the Get Up Kids, although we also love the full breadth of revolution buzz bands from the '80s, such as Rain and One Last Wish, without it sounding significant."
That's Arild Eriksen, guitarist/vocalist of Norwegian band Neighboring Sounds, breaking down for their influences for me during a recent chat. Originally together from 2000-2006 under the name Crash, the group toured throughout Europe released a number of records on various indie labels before splitting up.
"What first brought us together is what makes us still feel good as a band," Arlid says about the band's reformation as Neighboring Sounds all these years later. "The longing for and the love for thoughtful and poetic indie with roots in hardcore, political attitudes towards community and nature, and that we like each other's company. This is a group with a political heart on the far left. We are not a band with big conflicts or arguments. We thrive together and that's what keeps us together."
Neighboring Sounds' latest release is a melodic slice of sunshine called "Holiday Palaces":
"The single 'Holiday Palaces' is one of the songs on the album Cold in the Smart City, which will be released on a number of labels in Autumn 2023. The album was recorded in Bergen, by Dag Erik Nygård, who recorded the last album for Abbath from the famous black metal band Immortal. Dag Erik has also recorded most of the records for the band Blood Command, but we know him because he played in I.O.U with Kristian, who plays guitar with us, and we enjoy being in the studio with him."
I asked Arlid for the skinny on the indie music scene in and around their region of Norway. "Me and Anders live in Oslo, while the rest of the band lives in Bergen, a 7-hour train ride away. Oslo is already known for a lively and active straight edge scene, with bands such as Onward, Sportswear, Damage Control, Shipwrecked, and Common Cause. That scene eventually died out a bit, but bands like Weight are made up of members from those bands and are an active and interesting band.
"There is also a fairly large and interesting indie scene, with participants also with a foot in punk, such as Flight Mode, where Anders in our band also plays, and Spielberg's, but also the 90s band Beezewax. Bergen has few bands in our genre, but the more electronic bands and individual artists such as Aurora, Røksopp, and of course many black metal bands.
"Bergen is a city where you can sit side by side in the bar with personalities like Gaahl from Gorgoroth, famous for having kidnapped someone to his farm in Sogn and the fjords to drink their blood. It's a small town with pop stars on every street corner."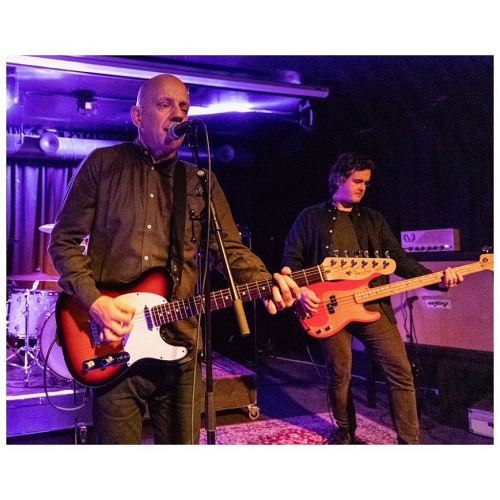 Cold in the Smart City will be out this fall through Friend Club Records (US), Bcore (Spain), Adagio 830 (Germany), Strictly No Capital Letters (UK), Friend of Mine (Japan), and Lilla Himmel and Sound Fiction (Norway).
Neighboring Sounds on social media: Instagram | Bandcamp
Tagged: neighboring sounds