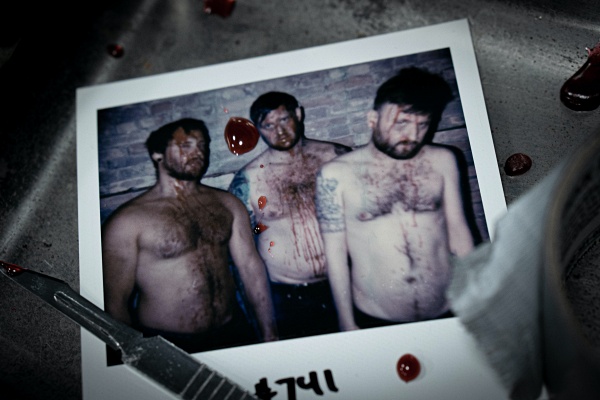 Let's just start off with the fact that Throne Torcher is a great band name. I mean, come on.
The Winnipeg trio formed a decade ago, and if you're into the rolling thunder arrangements favored by such band as Mastodon and Kylesa, plus the twisted metallic hardcore the likes of Burnt by the Sun and Curl Up and Die are known for, you'll love what Throne Torcher is doing. "Bands like Converge, High on Fire, The Locust, Mclusky….these are the records we were kicking back and forth to each other," said the trio via email when No Echo asked about some of the influences that drew them together. "Anything that was gonna split the eardrums and irritate our friends was the idea."
This summer, Throne Torcher will be releasing a new record, The Mechanics of a Nightmare, and No Echo has partnered with the dudes to bring you the premiere of "Cadaver Dogs," a track from the album:
"Musically, Mechanics is a democratic effort," Throne Torcher explained to No Echo. "We all sort of pass a riff around and try out different ideas..feed off each other so that the songs while angular or manic still have a groove to them. Lyrically, the subjects are sort of reflection on a bizarre descent into decadence and self annihilation. It's about hating your own impotence and falling into despair. What's surprising is how well received our record and accompanying film has been."
Oh yes! Throne Torcher made a short film to accompany their new opus, and it's a creepy affair:
The Mechanics of a Nightmare will be released digitally on June 5. Pre-order the record on the Throne Torcher Bandcamp page.
***
Donate a few bucks to help with No Echo's operating costs:
Tagged: throne torcher