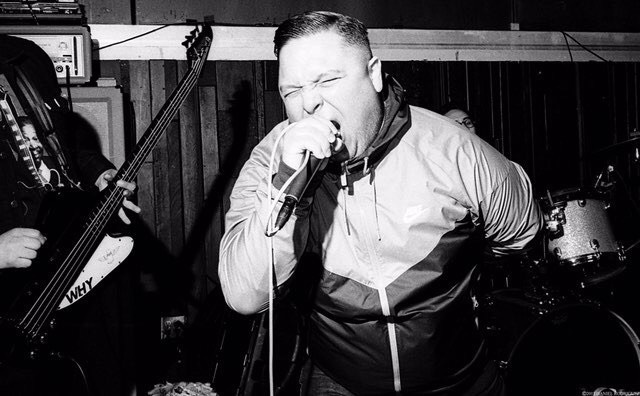 Haarm burned fast and bright. Forming in 2015, the Los Angeles-based punk band released a demo, single, and live EP during that time, and to close the chapter on their run together, they've released Inifinite Light.
Featuring the positively deranged vocals of photographer Furn Zavala, Infinite Light is a 5-song collection of pissed-off punk that still manages to deliver hooks, albeit, unconventional ones. There are elements of the downtown '90s NYC noise scene in these tunes. The bass and guitar meld into one, rattling the speakers in unison with a balance of over-driven distortion and treble. "Haunted by Me" is probably my favorite cut on the EP, with a gothy, post-punk kind of vibe in its delivery. I could even see the song blaring out at a dance club, well, at least the kind of dance clubs that would also spin Alien Sex Fiend and Cold Cave.
Inifinite Light is up for FREE on Bandcamp and I obviously think you should download the thing. As for the members of Haarm now that the group is calling it quits, I'm sure more great music will come our way from them in the near future.
Tagged: haarm