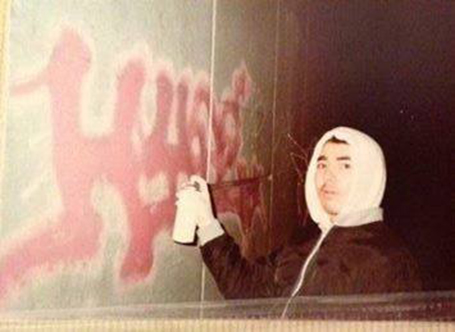 Famous graffiti writers have been name-checking their favorite heavy metal and hard rock bands in their work since the vibrant urban art movement's earliest days.
It wasn't until the '80s when graffiti and hardcore, two distinct but not mutually exclusive subcultures, started to overlap and feed off one another. Nothing exemplifies this like the skilled writers that took turns bombing the subways and streets one day, and then picked up musical instruments the next. In this piece, I've chosen to spotlight some old friends and people whose work I admire.
SEE ALSO: Classic ABC No Rio Flyers From Artist Jon Reed
Whether its pieces/flyers/band logos/record covers, the only criteria to be included here was that it had to be done by writers that played in bands. I know that there are tons more that should be included here; no one was left out on purpose. I would love to showcase more in the future, but for now let's check out the work of some that are equally adept at wielding a spray can as they are at busting out hardcore jams.
Mackie "HYPER" Jayson
Having bombed the trains in the late '70s as a member of the legendary RTW (Rolling Thunder Writers) crew, no one exemplifies the graffiti and hardcore connection quite like Mackie. He played drums in 1982 in an all graffiti writers hardcore band called Frontline that also included included ME 62 and GEE BEE. Jayson went on to play on the seminal Cro-Mags Age of Quarrel album, as well as the Bad Brains, The Icemen, Urban Blight, Irate, and others, forever cementing his place as the original hardcore B-boy.

Shaun "DOOM BC" Ross (Excel, Hirax)
Ross was a member of LA's KSN (Kings Stop at Nothing) crew and befriended local band Chaotic Noise. He joined them on bass in 1985 and came up with their new name: Excel. His Southern California gang styled lettering played a big part in complementing their vicious hardcore and heavy metal hybrid, connecting the dots between various subcultures with a common reference point.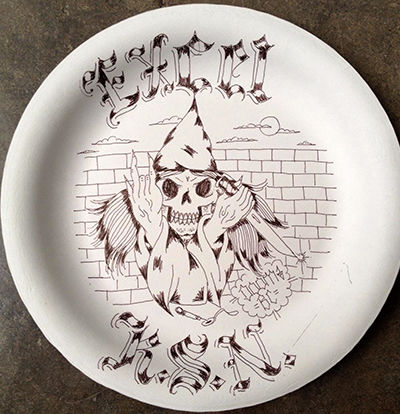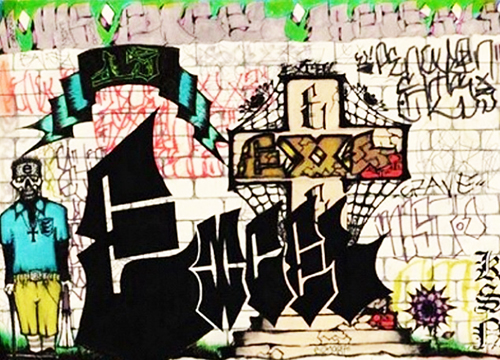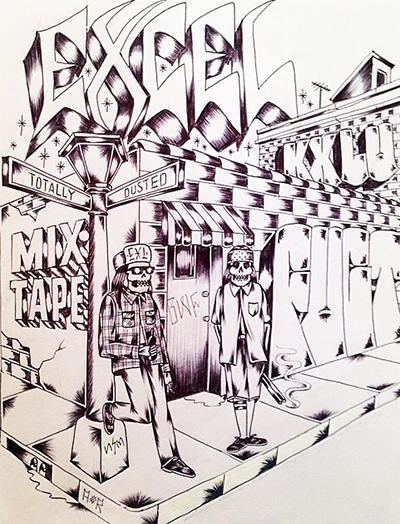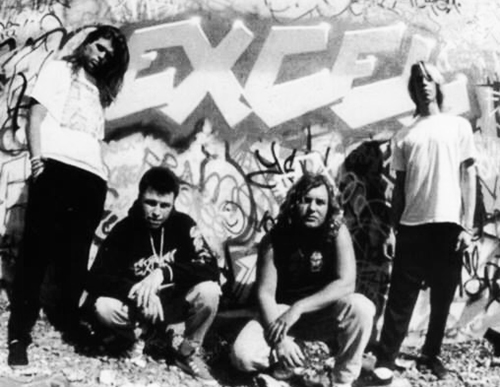 Chaka "EXPO" Malik (Burn, Orange 9mm)
My old friend Chaka started writing while growing up in Queens, NY during the early '80s and was down with the SPORTS crew, whom you can read more about down below. Chaka pretty much quit writing by 1990, but not before doing some classic band logos and other iconic music-related images. He went on to sing for Burn and Orange 9mm during the '90s.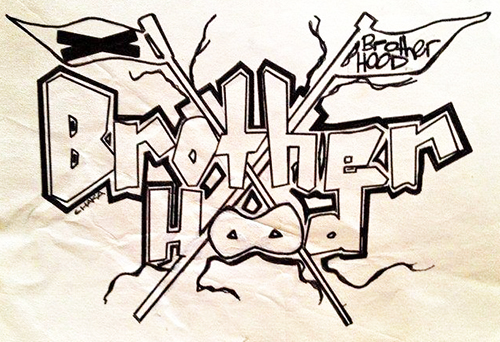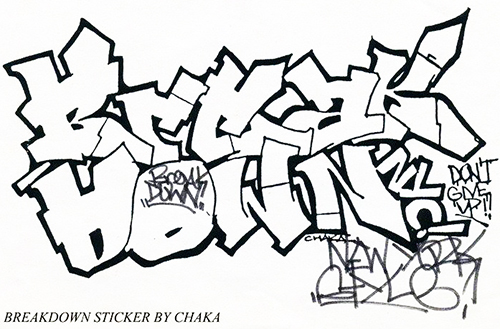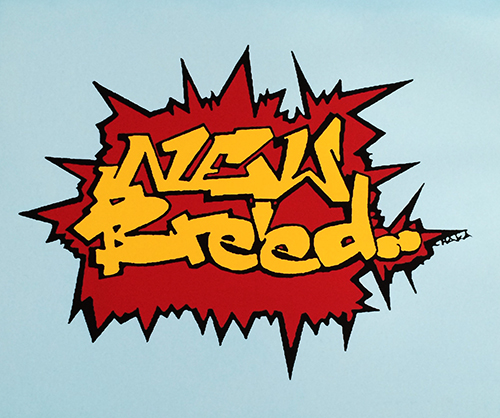 Joey "ZEROX" or "RAYGE" Vela (Breakaway, Rabid Lassie)
Joey grew up in the Bay Area and was down with San Francisco crews POE (Power of Expression) and VOB ( Visions of Brotherhood). He sang for straight edge band Breakaway and early Gilman St. club band Rabid Lassie. In the early '90s, he did some amazing wild style pieces of different bands, as well as drawing logos/t-shirts for Powerhouse, Second Coming, and Forced Life.




Djinji "DRUMS" or "PHOE" Brown (Absolution)
Brown grew up in the Bronx as a B-boy doing graffiti and breakdancing. In 1987 he started up Absolution with another writer. In the '90s he helped engineered some classic hip-hop records as well as releasing his own house music and rap recordings. Brown is currently down with the X-Men crew.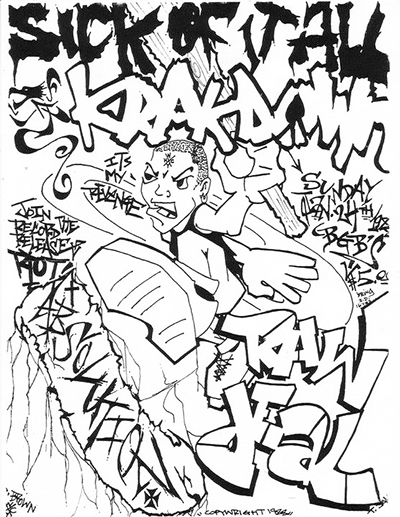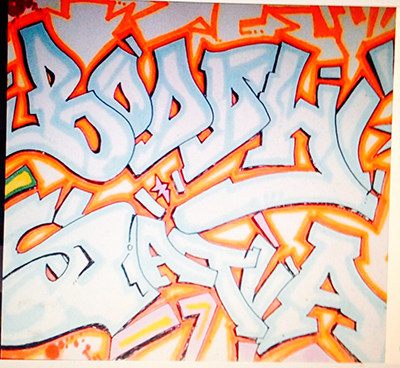 Bruce "JUICE" Boyd (Pagan Babies)
A native of Philadelphia, Boyd was in an Asbury Park breakdance crew in the mid-'80s and later went on to play drums in the Pagan Babies. He drew their classic eponymous album cover from 1988 (seen below). Moving to San Francisco in 1990, he participated in that city's golden era of graffiti, bombing with famous Bay Area writers like TWIST, KR, and GIANT. Brown has also done shirt designs for Triple Threat, Everyday Dollars, and Grotus, as well as running his own t-shirt screen printing company.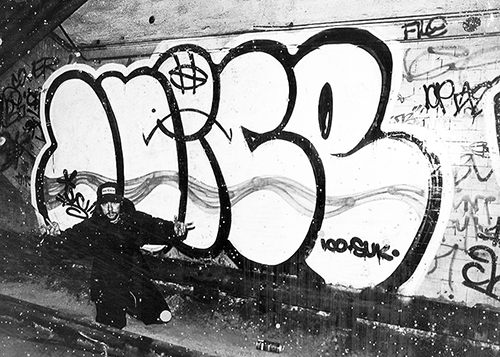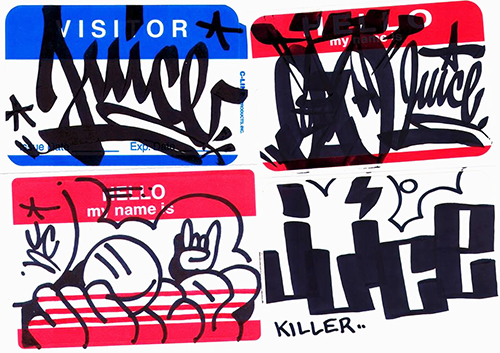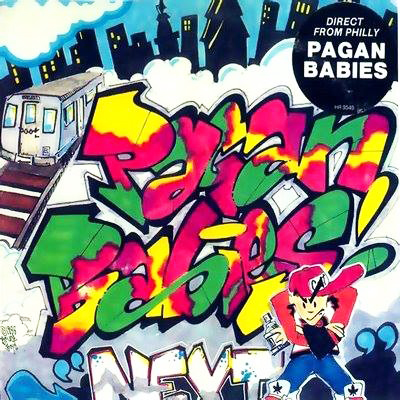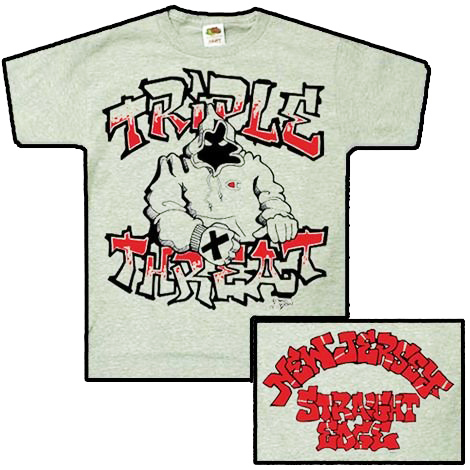 Chris "JOKER" or "NOW" Benetos (Fit of Anger, Everybody Gets Hurt)
Benetos is a native of Astoria, Queens and grew up bombing the RR and #7 trains in the late '70s as a member of the DWS (Down With Style) crew. He played bass in Fit of Anger in the late '80s and has been a member of Everybody Gets Hurt since the early '90s. Benetos has also done some classic flyers/zine covers/t-shirt designs and band logos throughout the years.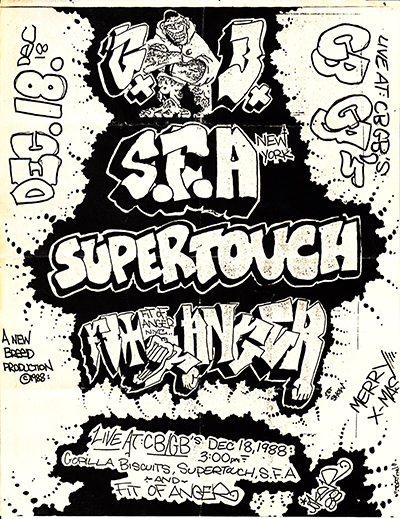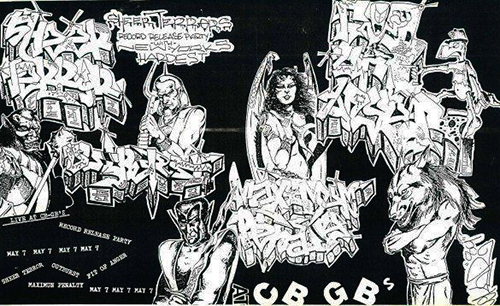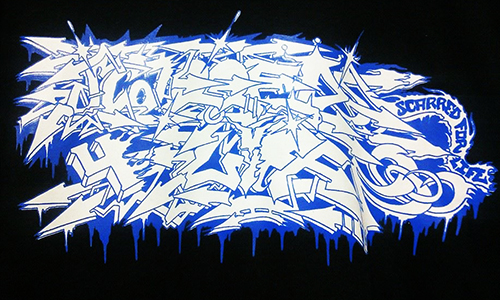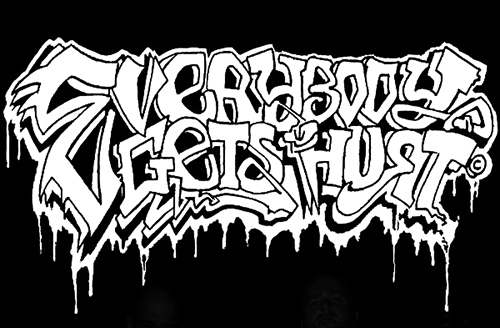 SPORTS crew (Skins & Punks Out Rocking The System, or Sick People Out Ruling The Subways)
SPORTS crew was started by Absolution roadie Ed "HUSH." An ever shifting collective of hardcore scenesters, members included Gavin "NATZ" Van Vlack (Absolution, Burn, Big Collapse), Chaka "EXPO" Malik, and famous writers like SANE/SMITH who also did hardcore-related pieces.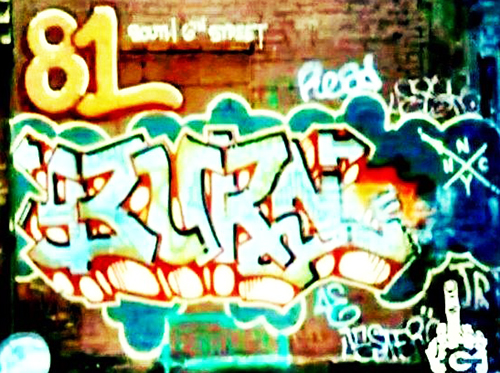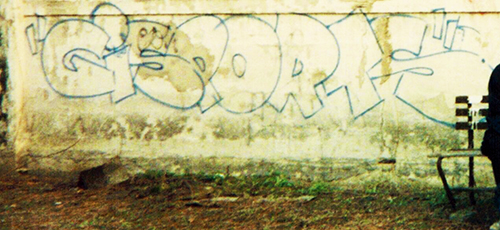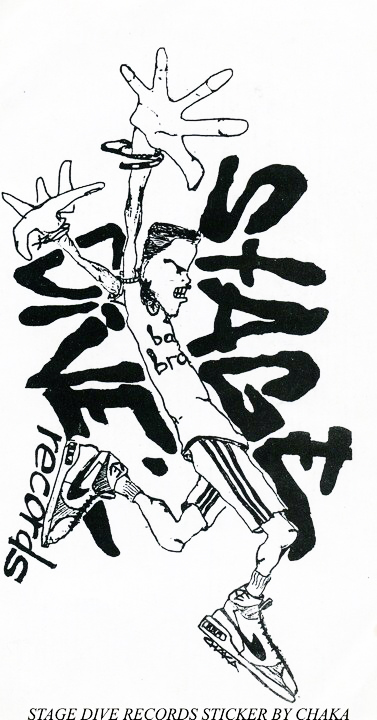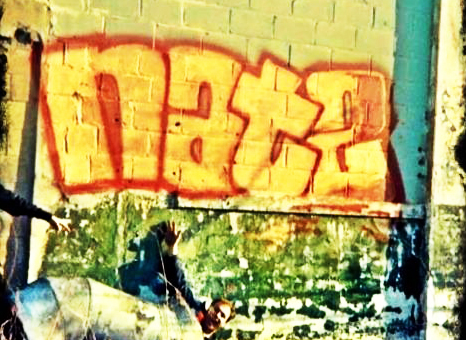 Jay "JAY R" Rufino (Outburst)
Rufino is an Woodside, Queens native that grew up tagging and used his graf skills in iconic artwork by his band Outburst, in which he played guitar.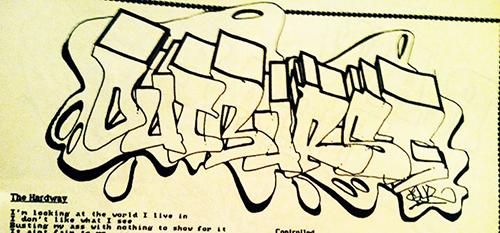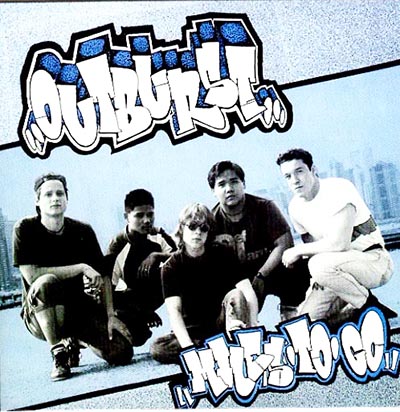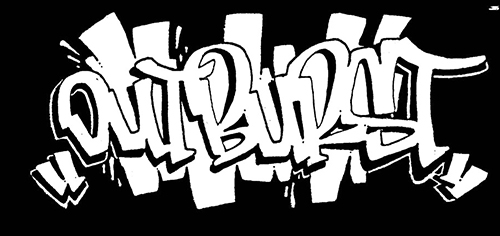 SEE ALSO: The Heavy Metal Roots of New York Hardcore
You can check out more hardcore and heavy metal-loving graffiti writers in this Facebook group.