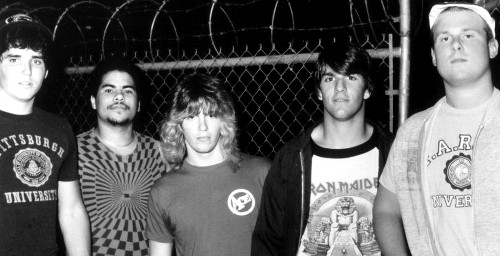 Form and essence do not exist in a vacuum, everything has a precedent, a prime mover that influences transformation and change. So is the case with bands/people from the mid-'80s New York hardcore scene.
Long-haired metal "heshers" became short or no hair hardcore zealots seemingly overnight. In a curious case of bucking the familiar national trend of some of the first wave of hardcore bands going in a heavy metal direction, the reverse happened here: the metalheads went hardcore.
The scene in NYC was enriched through this by the superior musical chops and enthusiasm these new converts bought to the table, adding a vital sonic component to the distinct regional flavor. One can hear tighter, more pronounced arrangements on recordings of the mid to late '80s and beyond, metal being an important reference point in the development of this music.
Whether coming from the suburbs of Long Island, north of NYC enclaves like Yonkers, or the outer reaches of Brooklyn, Queens and Staten Island; the people mentioned in this piece played a crucial part in the progression of the New York hardcore sound. Members of influential bands like Breakdown, Sick of it All, Quicksand, Leeway, Straight Ahead, Killing Time, Outburst, YDL and various record label/fanzine editors, all got their start in the underground metal trenches.
Let's take a look at some of these New York heshercore veterans. Pictures can tell more than I ever could, especially on a topic like this, so I'll keep the facts brief and let the images do the talking.
Richie Cip from Sick of it All and Rob Echeverria from Rest in Pieces/Straight Ahead played in this no name crossover covers garage band in 1983. Standing on the left is Mike "Smegma" Sentkiewitz, he went on to play in Raw Deal and Jesus Chrust. This photo was taken outside of Roxy Studios in Long Island City, Queens.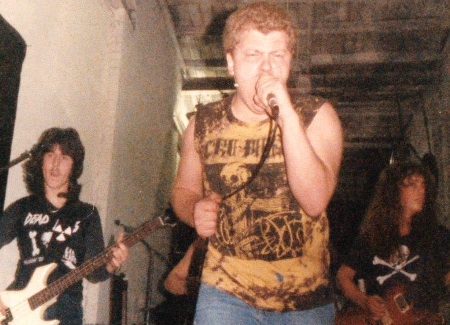 Sarcasm was a Brooklyn crossover hardcore band that existed from 1983 - 1986. Bassist Eddie Cohen went on to play in the bands Altercation, Leeway, Sick of it All and Both Worlds. Drummer Jimmy Williams also played in Nausea and sang for Maximum Penalty. Guitarist Scott Heatherly played in '90s band Lament and Running Like Thieves.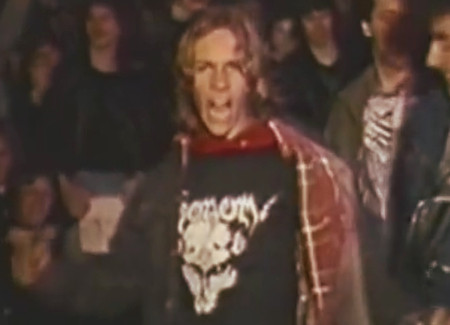 In the photo above, Nick Lord is standing outside the legendary Venom/Slayer/Exodus concert at Studio 54 in 1985. It was filmed for The Ultimate Revenge, a now classic live VHS that featured all three bands. By the following year, Lord would be a full on boots and braces skinhead, forming Youth Defense League, which started out as a hardcore band and then transitioned into an all out Oi! band by 1987.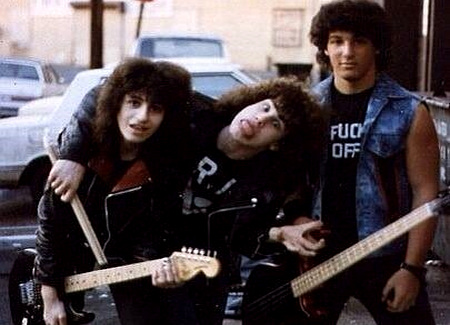 NYC Mayhem was an ultra fast thrash band formed by members of crossover outfits Assault and Corrupt. Singer Tommy Caroll and second bassist, Craig "Ahead" Setari, formed Straight Ahead in 1986. NYC Mayhem guitarist Gordon Ancis went on to play with both Agnostic Front and Leeway. Setari has played in Youth of Today, Rest in Pieces, Agnostic Front, and is currently in both Sick of it All and the Cro-Mags.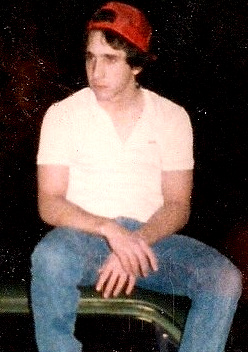 The guy in the photo above that looks like he could have been at the filming of Heavy Metal Parking Lot is Carl "Looch" Porcaro. Growing up Yonkers, NY, Porcaro was a founding member of Breakdown in 1986 and also Raw Deal, who changed their name to Killing Time in 1989. He is currently playing in the doom metal band Kings Destroy, along with former members of Breakdown and Uppercut.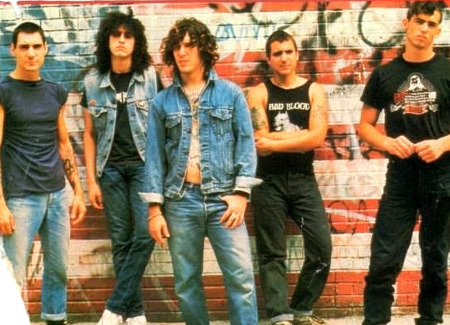 Agnostic Front's Cause for Alarm album from 1986 featured music and lyrics written by Peter Steele (RIP) and drums by Louie Beateaux, both of Brooklyn thrash band Carnivore. The album's combination of heavy metal precision and hardcore energy created a landmark for the crossover sound. NYC Mayhem guitarist Gordon Ancis played in Agnostic Front for their 1986 tour.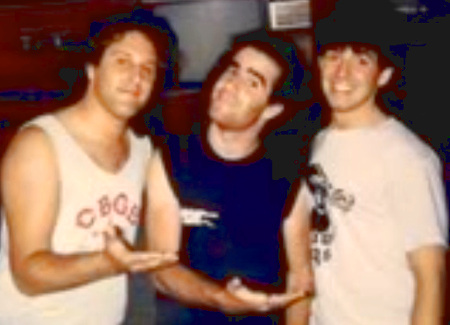 Howie Abrams [read our interview with Abrams] put out Occasional Irregularity zine in 1985 while attending Martin Van Buren High School in Queens Village, Queens. Abrams went on to start In-Effect Records in 1989, going on to release albums by the likes of Sick of it All, Agnostic Front, Killing Time and 24-7 Spyz, among other influential acts. He recently co-authored The Merciless Book of Metal Lists, and writes for online music outlets like Noisey and Mass Appeal.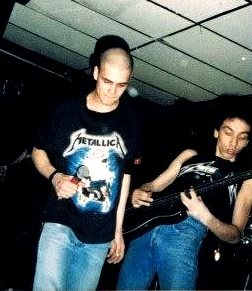 Starting out in Astoria, Queens in 1984 as The Unruled, the band changed their name to Leeway [read our interview with Leeway] by 1985. The band's combination of a heavy crossover sound mixed with New York hardcore attitude showed them to be equally adept at playing to mostly skinhead audiences at CBGB's matinees, as well as supporting thrash metal acts like Exodus at larger venues. Members of thrash bands such as NYC Mayhem and Sarcasm all played in different lineups of Leeway through the years.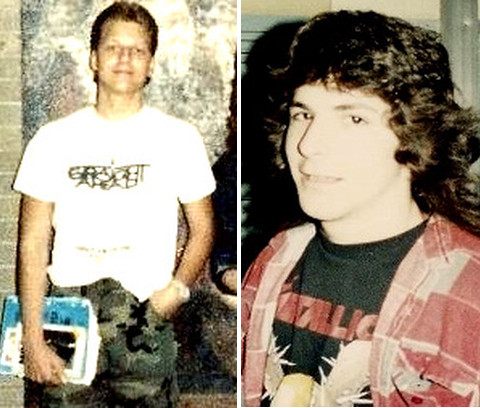 Tom "TC3" Capone did one issue of Mutilator zine in 1985 and played in crossover bands Third Planet and 100mph while attending high school in Ronkonkoma, Long Island. He started up Beyond with fellow LI native Kevin Egan in 1988. Capone went on to play in the bands Bold, Quicksand, Shelter, Handsome and Instruction. Egan played in '90s bands 1.6 Band and The Last Crime.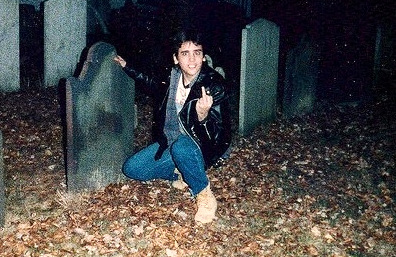 Bill Wilson got into hardcore in 1985 through hanging out at Mad Platters Records in Yonkers, NY with high school buddies Carl Porcaro and Don Angelilli, who both went on to play in Breakdown. Wilson started Blackout! Records in 1988, releasing the seminal New York hardcore compilation, Where the Wild Things Are, plus records by Outburst, Uppercut, Sheer Terror, Killing Time and others. The label remained prolific well into the early 2000s.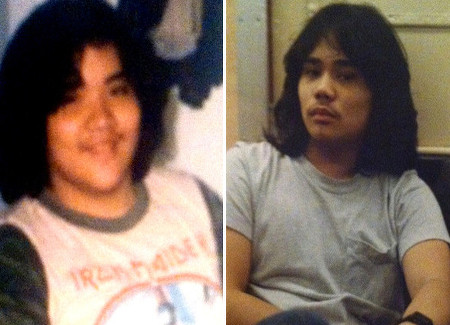 As teens, growing up in Astoria, Queens, Joe "JoJo" Songco and Jay Rufino started out their musical career by jamming on cover songs of bands like Nuclear Assault, Metallica, Crumbsuckers and other crossover greats. They eventually formed Outburst in 1987 along with friends from their local Catholic high school. Outburst is one of the classic Some Records demo-era bands that managed to put out a seminal 7", Miles to Go, on the aforementioned Blackout! Records, in 1989.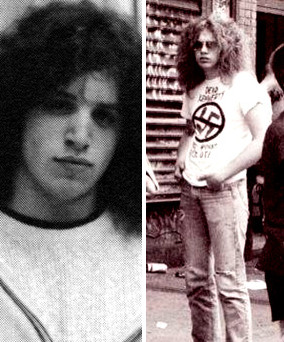 Lew Dimmick and Hobi Klapuri got into hardcore through ordering a copy of NYC Mayhem's demo as advertised in an issue of 1985's Mutilator zine. They formed Our Gang in 1988, another of the classic Some Records era demo-only bands. Dimmick went on to play in the bands Gutwrench, Sleeper and My Rifle. In 2013, he released his first book, This Music. Klapuri has played in All for One, Sleeper, Hell No and My Rifle.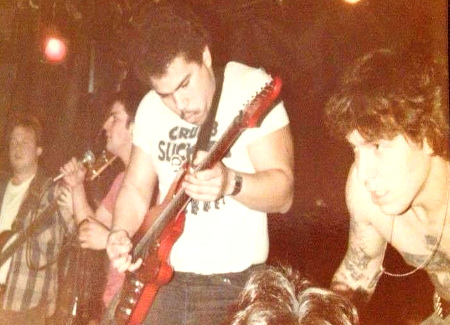 Starting out as a metal-tinged hardcore band from Baldwin, Long Island in 1982, the Crumbsuckers put out the classic Life of Dreams album four years later. The record combined speed metal guitar riffs and solos with hardcore vocals and attitude, creating one of the landmark crossover records in the process.