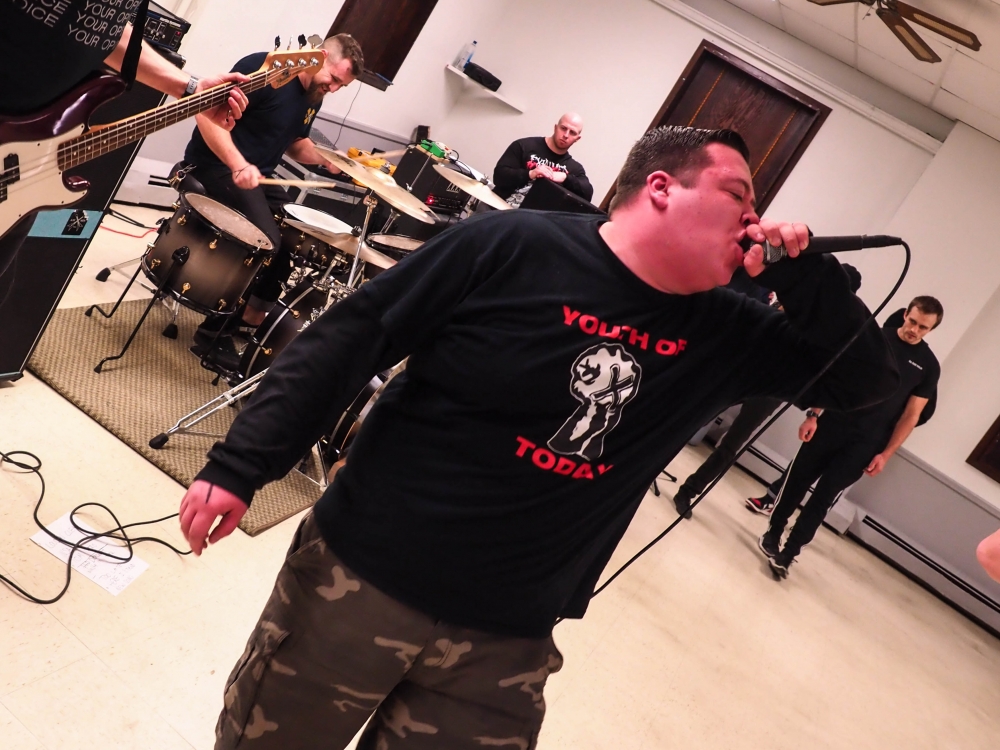 The Dividing Line claim such hardcore bands as SSD, Ten Yard Fight, and Floorpunch and influences on their Facebook page, and listening to their 2017 debut demo, it's not hard to hear that spirit in their musical and lyrical approach. Featuring musicians who have also played in On Patrol, My Turn to Win, Outlast, and New Heart, among other acts, the Dividing Line didn't take long to attract label attention, but it was one of the longest running and respected names in hardcore who ended up locking the deal in.
"I had been listening to the band for a month or so on their bandcamp page just as a fan," says Mike Hartsfield, the musician (Dear Furious, Outspoken, A18) and founder of New Age Records, a label he founded back in 1988. "Then the band announced they were going into the studio the next day to begin recording and I sent a message as soon as I could. We were lucky enough to get to them in time."
"It is an absolute honor to be on New Age Records," says Dividing Line vocalist Casey Homa. "It's mindblowing to me that this band will be on the same label as Turning Point, Mouthpiece, Outspoken, Strife, and so many other bands that we love. We are extremely grateful for this opportunity."
The Dividing Line just wrapped up the recording sessions for their debut 7" which will arrive this summer via New Age Records.
Tagged: the dividing line