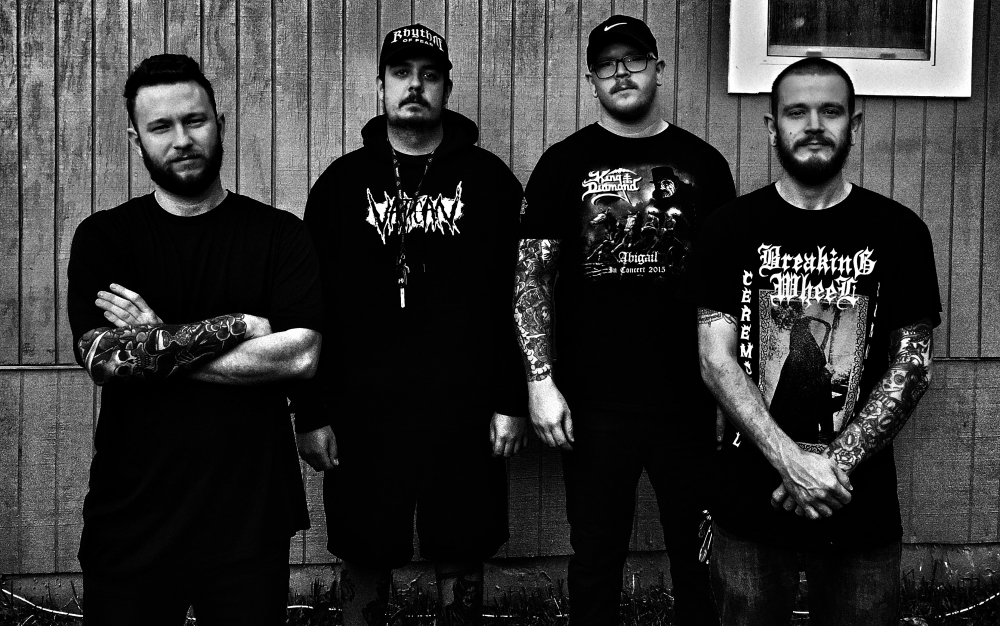 I'll never tire of chunky guitar riffs laid over groove-driven arrangements. Call the style crossover, crossover thrash, or crossover hardcore, I don't really care, but whatever it is, I love it. Enter Mindfield.
Based out of Jacksonville, FL, the quartet feed my need for the aforementioned chunky guitar riffs. Mindfield is gearing up for the release of their sophomore EP, Void of Illuminance, and I've scored a premiere of its title track.
"I think about death a lot, and this song is about my take on what it would be like to die, along with what an experience between the transition between life and death would be like mentally," says Mindfield vocalist Nick Troupe. "'Void of Illuminance' is the first track off the EP as well as being the title track. We feel like this song really sets the mood and reflects all the different aspects we have on this new material. This song also features a guest spot by our talented friend Jonathan Whittle from Vatican. If you haven't checked them out do yourself a favor!"
Featuring cover art by Yudah Saputra (Gatecreeper, Mammoth Grinder), Void of Illuminance will be out soon. In the meantime, head over to Mindfield's Bandcamp page to check out more of their music.
Mindfield can also be found on Facebook, Twitter, and Instagram.
Tagged: mindfield