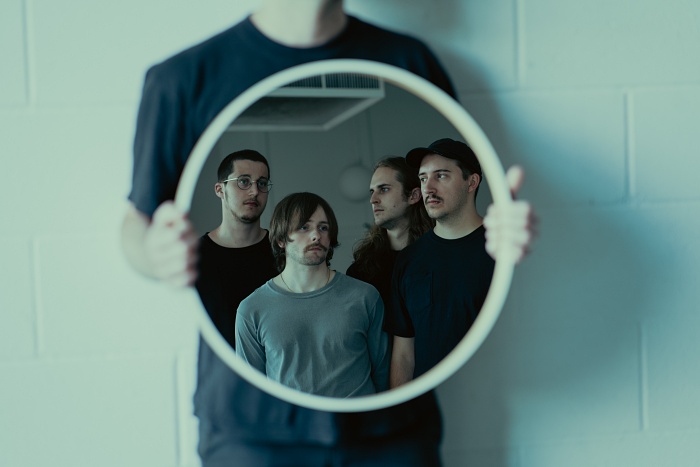 Since the spring of 2018, En Love has been spreading their no-nonsense take on hardcore punk throughout the Midwest with such bands as Rotting Out, Regional Justice Center, and Show Me the Body.
But as ripping as the tempos get within their world, the Columbus outfit still keep things moving forward with a certain level of catchiness, a welcomed attribute at No Echo.
This month, En Love will be dropping Love Will Drown the Nest, their debut EP. Featuring "Protest," a painting by UK artist Julia Soboleva, on its cover, the B-side of the vinyl version of the EP will also include the band's Like Someone En Love demo from 2018.
No Echo is helping celebrate the forthcoming release of Love Will Drown the Nest today with the Jordan Nichols-directed music video premiere of "Bodies Carried Over Doves," a track from the EP:
"I wrote it with an outlook on people in this modern age adopting a poacher and prey mentality," En Love vocalist Joey Mendicino tells No Echo. "We use each other while shedding our own empathy and discard what's left. Choosing a survival of the fittest approach to life, which says a lot about the American Mentality.
"Snakes posing as friends, police posing as protectors, governments posing as saviors just to turn around and abuse the very thing they 'care about.' The abused reach out for something that was never there while the rats of the world are devouring it along with one another.
"Depression at an all time high, the world gets a little darker and I'm just trying to feel something. Hope, anger, etc... Whatever hasn't been stripped away."
En Love guitarist Ilija Necovski clues No Echo in on the group's formation: "Joey and I would go on runs around Columbus after work and talk about hardcore and punk we were excited about. So I wanted to write stuff like the music that got us excited.
"Everyone in the band has always had a love for Trash Talk and Ceremony, but since the demo was released we've been diving deep on the Youth Attack catalog."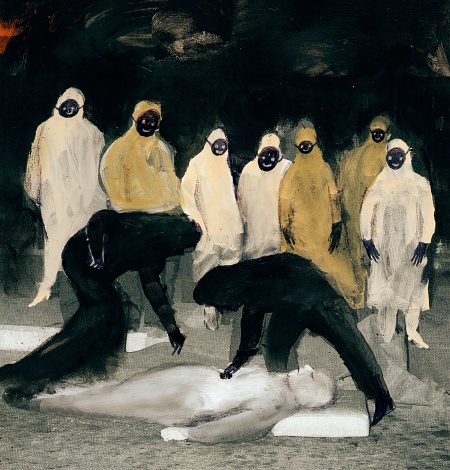 Love Will Drown the Nest will be out on October 16th via Delayed Gratification Records. Pre-order it on vinyl and cassette at this link, and if you prefer digital, Bandcamp is the spot
En Love on social media: Instagram | Bandcamp
***
Donate a few bucks to help with No Echo's operating costs:
***
Tagged: en love