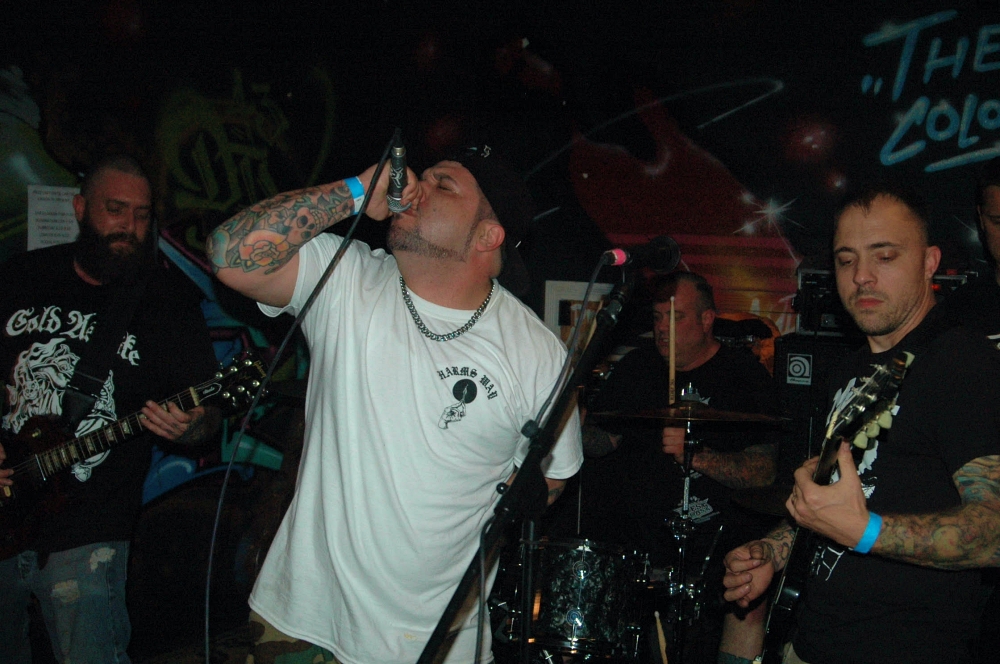 If you're familiar with the Bay Area hardcore scene of the late '90s and early '00s, then you should already be aquainted with Lowlife.
With a sound fit for street fights, Lowlife played shows with a murderer's row of hardcore greats like Terror, First Blood, and Cold as Life.
Fans of the band have a lot to celebrate right now as Endless Punishment, an album Lowlife recorded recorded in 2003 that had previously been in the vaults for decades. Originally tracked at the legendary Plant Studios in Sausalito, the new version of the record has been remastered by Dan Randall (Iron Reagan, Spazz), so the stuff sounds as hard as this kind of musical style deserves.
Check out the title track for Endless Punishment below and hear what we're saying for yourself:
"It fills me with gratitude to see Endless Punishment, an almost 20 year old record, find a home with 12 Gauge Records and finally have a proper release," Lowlife drummer Gabe Van Dyke told No Echo via email. "While it was recorded in 2003, I feel the record stands shoulder to shoulder with current releases in terms of sound and production, and, though it took a while, the timing was finally right and the cards all fell perfectly into place to release Endless Punishment this year.
"Lowlife has been very fortunate to have a team of friends get behind this release, and from art to layout and beyond, everyone did a stellar job! Many thanks to Jihad and 12 Gauge Records, and to all of you who pick it up! Hardcore lives!"
Endless Punishment will be out on May 27th via Twelve Gauge Records (pre-order).
***
Help Support What No Echo Does via Patreon:
***
Tagged: lowlife