Back in 1993, Standoff was a post-hardcore band comprised of four teens from Queens, NY. With a sonic palette that included everything from hardcore to techy thrash metal to Bad Brains-like groove, the group developed their sound threw a combination of woodshedding and gigging at spots like Bond St. Cafe and CBGBs. Armed with three songs and a clear focus of harnessing their formula into an impactful recording, Standoff went into Eddie Sperry Studios in downtown Manhattan to record their debut demo.
The cassette soon landed in the hands of NYHC's most important engineer/producer: Don Fury. After falling in love with the material on the demo, Fury connected Wreck-Age Records owners Pavlos Ioanidis and Amber Green who signed the young band.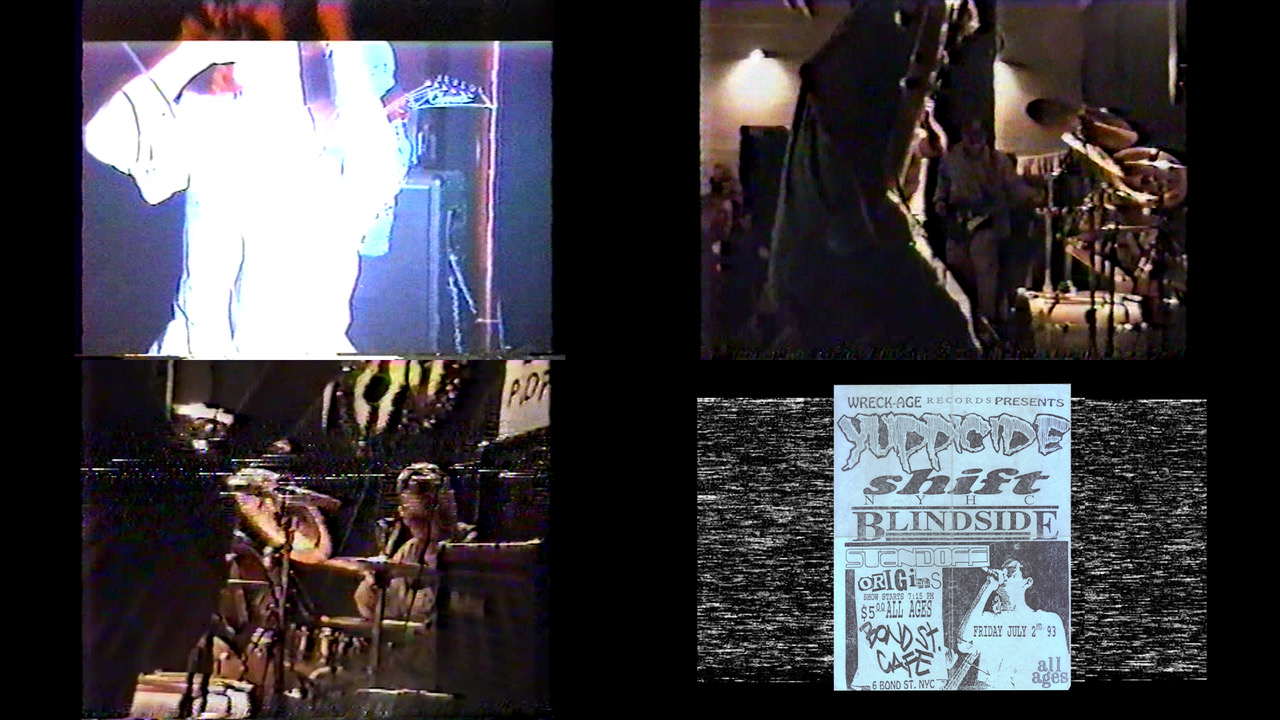 With their songwriting heading in a more experimental direction than the songs on their demo, the guys decided to change their name to something less "hardcore"-sounding, so Stillsuit was born.
Stillsuit went on to record an EP (Green Spock Ears) and an album (At the Speed of Light) before breaking up in 1998. Though they never achieved the popularity of fellow post-hardcore acts like Quicksand and Burn, many people—myself included—feel that Stillsuit deserved way more recognition for their output in the '90s.
Now, almost two decades since their break up, Stillsuit, ahem, I mean, Standoff, have their original 1993 demo released digitally for the first time. Kudos to Station Records for helping to make this happen. As you'll hear below, the three songs
Head to the Standoff Bandcamp page to download the Eddie Sperry Demo.
Tagged: stillsuit