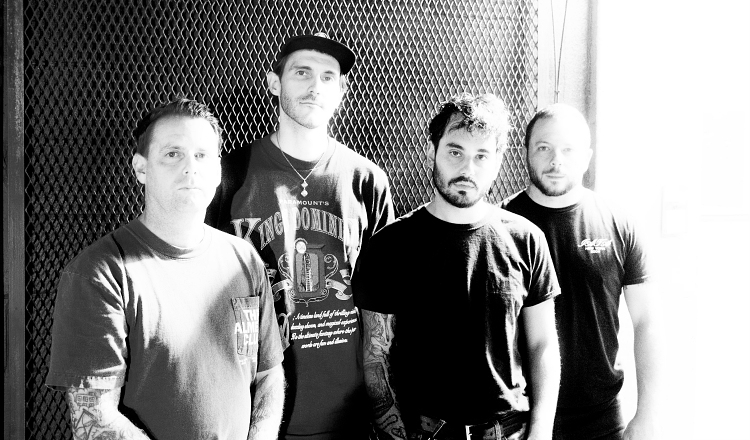 Formed in 2017, Common Sage is a post-hardcore quartet based out of Brooklyn, New York. Their slow-burning and haunting sound landed them on the roster of No Sleep Records which released the band's 2021 It Lives and It Breathes album.
Ready to begin a new chapter of their story, Common Sage teamed up with Further Seems Forever vocalist Jason Gleason who guests on the group's new single, "Hiraeth."
"Initially, we recorded the song just instrumentally, we worked out the structure and everything with no vocal melody or lyrics," Common Sage guitarist/vocalist Julian Rosen told me via email about the collaboration's genesis. "It also used to have this very long old-school screamo-sounding interlude.
"So close to when we were supposed to get back into the studio to finish the song, our manager (Michael Dubin) brought up that he is friends with Jason, he showed him some of our other songs, Jason liked them, and suggested that it could be cool if Jason hopped on a song. I said that sounds like a great idea.
"I kept listening to our songs trying to figure out which Jason would sound best on and Dubin suggested 'Hiraeth.' It didn't occur to me, but I thought that it was also a great idea."
Julian continued: "I think he's a perfect fit, i imagined that it would sound good, but hearing Jason in the studio and seeing it all mix together was pretty amazing. I wouldn't say it changed the style of the song, but it obviously added a totally new not exactly expected element, which is always inspiring and fun."
The Common Sage x Further Seems Forever connection will continue to grow stronger as both bands will join up on a string of East Coast dates with The Juliana Theory starting this Saturday (September 16th) in Asbury Park, New Jersey. The run will commemorate the 20th anniversary of Further Seems Forever's How to Start a Fire album.
"We have all obviously listened to Further Seems Forever's The Moon Is Down, and I have listened to How to Start a Fire when I was younger, and I have been listening more and more since working together," wrote Julian.
"Jason is a total sweetheart, he invited us to play these Further Seems Forever anniversary shows, which was completely unexpected and beyond kind of him. We're going to perform the song live together, it's going to be a great time. I'm so happy to have connected with him."
"Hiraeth" is streaming across all digital music outlets via No Sleep Records.
Common Sage tour dates w/ Further Seems Forever & The Juliana Theory:
9/16 - Asbury Park, NJ @ House of Independents
9/20 - Pittsburg, PA @ The Crafthouse Stage & Grill
9/21 - New York, NY @ Grammercy Theatre
9/22 - Harrisburg, PA @ Harrisburg Midtown Arts Center
Tagged: common sage