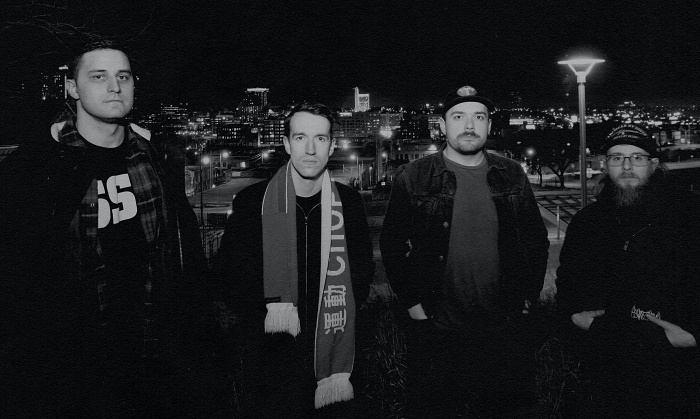 SPINE's Faith was one of most slept-on hardcore albums of that year. The Midwest (Kansas City, Chicago) band's gruff take on the medium fuses together the best elements of power violence and NYHC-style hardcore, before the metal influence crept in.
Before 2020 comes to a merciful end, SPINE will be returning to record stores with L.O.V., a 9-song EP that the group feels is the most focused recording in their close to a decade together.
No Echo is pleased to bring you "Fantasy," the first track from L.O.V., for your listening pleasure. As you'll hear for yourself, it's the kind of song that wastes no time to get to the point:
L.O.V. was recorded and mixed by SPINE guitarist Alex Tunks, with mastering handled by Brad Boatright at AudioSiege (Obituary, Poison Idea, Integrity).
The EP's cover art was done by artist Cain Cox: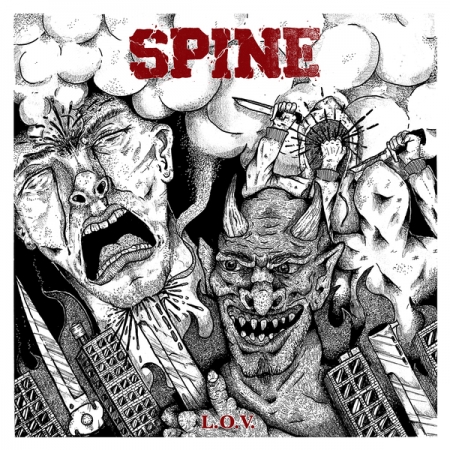 L.O.V. will be out on December 18th via Bridge Nine Records, and you can pre-order it here.
SPINE on social media: Facebook | Instagram | Bandcamp
***
Donate a few bucks to help with No Echo's operating costs:
***
Tagged: spine