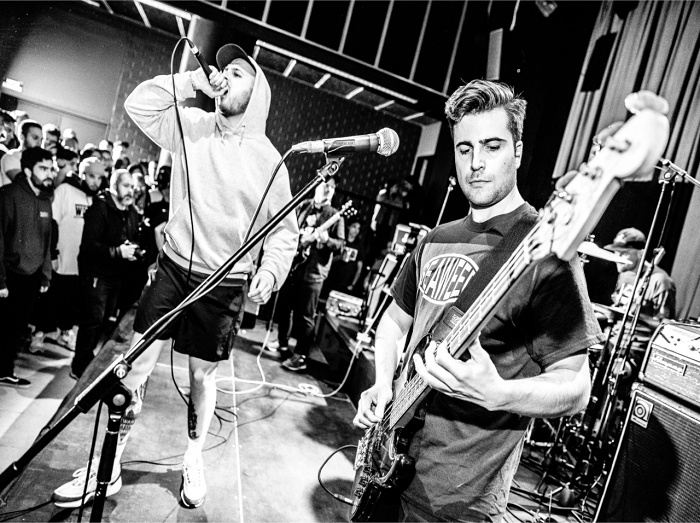 The hardcore spirit is alive and alive in well in Mannheim and Cologne, Germany. Just ask Spark, a group I first told you about in my 12 Newer Hardcore Bands to Check Out in 2018 list who hold the same sonic and belief ideals as Chain of Strength and Bold, while adding a touch of In My Eyes and Carry On's metallic bite. Featuring musicians from such bands as Coldburn and Spirit Crusher, Spark has only officially released a demo in 2017, but that's about to change.
Spark and Chain Reaction—NYHC-inspired outfit based in Belgium featuring former members of Congress and Rise and Fall—have partnered up for a split 7" being released in March. Last week, I brought you a track from Chain Reaction's side, so it's only right that I premiere a song from Spark's side, a ripper called "Revenge."
"How many riffs does a good hardcore song need? That's right: two," Spark's Andy Villhauer offers up about the track. "'Revenge' was the result of a 'let's write a no-bullshit-Carry On-like banger' mood. In terms of both music and lyrics, this is the most pissed song Spark has ever written." So, what is Andy screaming about? "The lyrics of this song deal with two members of my family who chose selfish personal gain over family bonds. The destructive outcome was a lot of hurt and two family branches hating each other. 'Revenge' is me trying to deal with this frustration."
The Spark/Chain Reaction split EP will be out on March 1 via Control Records. Follow the band on Facebook and Instagram.
To celebrate the split, Spark and Chain Reaction will be heading out a run of dates together next month in Germany: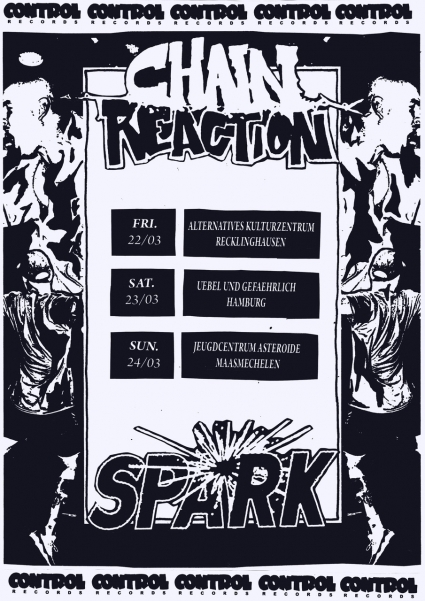 ***
If you're shopping for vinyl, CD, and cassette hardcore titles, head to No Echo's partner store, Reverb LP, to see what they have available. Every purchase you make helps No Echo with site costs.
Tagged: spark