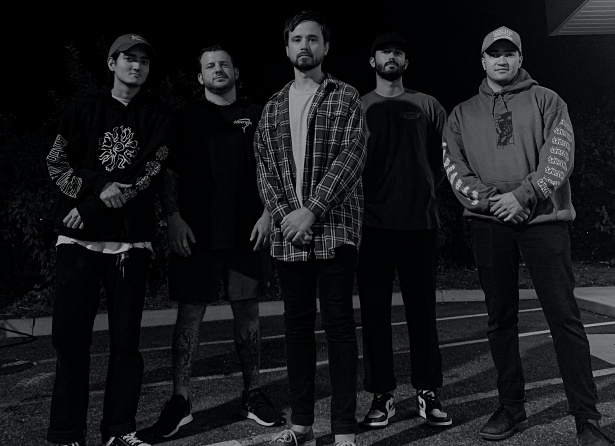 As with countless other acts featured on No Echo, Heal. includes members of other bands from the hardcore punk community within its ranks. In this case, Sanction, Separated, and Brooksite are the other groups. "Ryan, our former drummer Kyle, and I started the band because we wanted to make music again after playing in bands together in high school," guitarist Victor Klipp tells No Echo about Heal. and the way it all came together. "We were always drawn to those early/mid-'00s bands like the Carrier, Killing the Dream, Hopesfall, and Remembering Never.
"We wanted to try to pay homage to that style of hardcore because it is often overlooked. Once we added our guitarist Evan and bassist Brennen to the band, we were able to get the ball rolling and make music that our young selves would be stoked on."
Last month, Heal. issued a 4-song EP called Feralmind to kick the year off with new music, their first release since 2017's No Love/No Life:
"I think we finally honed in on where we wanted to go musically," says Victor. "The last record was more of a 'see what works album, while with this one we knew what we wanted to go for and how we wanted to approach it. Our writing process is slow due to our full-time jobs, and our drummer touring full time in Sanction."
Heal. vocalist Ryan Hannaway offers No Echo his lyrical process for the Feralmind material: "On this record, I wanted to push myself into an uncomfortable place. I wanted the lyrics on this release to be more visceral and personal to match the brooding and heavier tone of the music.
"Lyrically, it is hard to generalize what the main theme of the record is, but if I had to simplify it into themes, I'd say the songs talk about loss, addiction, sickness, anxiety, aging, and feeling unfulfilled in life."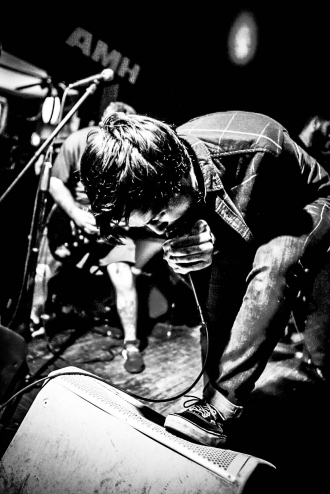 Heal. are based out of Long Island, NY, a region who's hardcore history No Echo has waxed poetically about many times before. "Long Island hardcore is big," Victor opines. "We are definitely a different flavor from most of the bands coming up right now, but we embrace that. Also, I want to give a shout out to Sanction, Vomit Forth, World of Pain, Lift, Wreath of Tongues, and Cast in Blood."
Victor wants to leave No Echo readers with the following thought: "We all have personal feelings about the songs we write and what we do as a band regardless of not having a large audience, so we don't always address this directly but we don't want to glorify misery because depression is something people struggle with. Our songs deal with a lot of dark subject matter and can come off as cynical, but we hope they can also be a binding agent for people who feel similarly.
"It's always awesome to hear people coming up to us, or messaging us, letting us know that they enjoy our music and relate to the lyrics. When you're in a dark place it's nice to have something to relate to and know there's other people feeling the same as you, but all in all we encourage getting better and reaching out to friends and/or family to talk to, as we do to each other."
Feralmind is available now on Bandcamp. Heal. on social media: Facebook | Twitter | Instagram
***
Donate a few bucks to help with No Echo's operating costs: