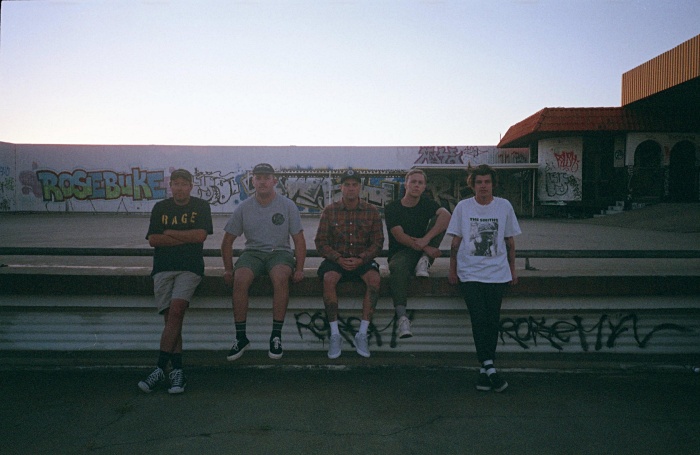 While they might have formed just a few years ago, their shared love for early '00s hardcore outfits like Carry On and Righteous Jams is what initially brought the members of No Brainer together. Based out of Perth in Western Australia, the quintet also inject melodic shadings into their approach, but make no mistake, No Brainer specialize in a stomping style of hardcore that will appeal to the dance floor derelicts.
I was hipped to No Brainer by Danielle Annetts of Best Wishes Records, an Aussie hardcore label that I'll be covering on the site a lot more in 2020.
Speaking of the label, Best Wishes Records will be releasing No Brainer's debut EP, Soul Step, in a few weeks and No Echo is psyched to share a quick taste of the 7-track affair in the form of "World Upside Down," a true mosher:
No Brainer vocalist Charlie Williams shared some thoughts on the song:
"The lyrics of 'World Upside Down' came from a piece of writing that I had done called The Day the World Showed It's… It wasn't a very introspective piece of writing, but I thought it would be cool to be use it in a context of a song and make somewhat more reflective. So, I fit it into the shortest possible piece of music we had."
The Soul Step 7" out March 12, 2020 and you can pre-order physical copies directly from Best Wishes Records. The label's Bandcamp also features two additional tracks from the EP for you to check out.
Follow No Brainer on Instagram page for more info on the band's upcoming shows.
***
Donate a few bucks to help with No Echo's operating costs:
Tagged: no brainer