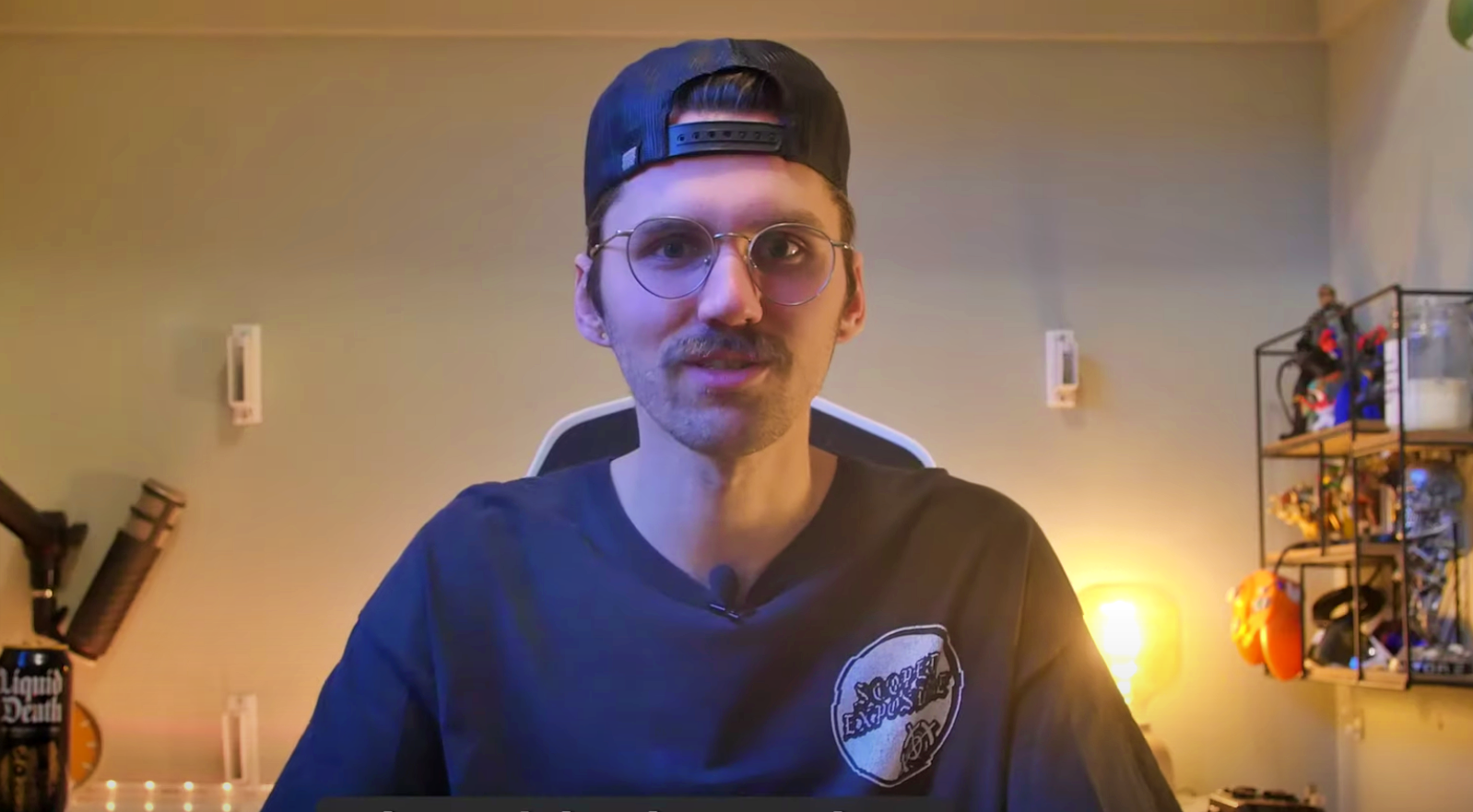 Running No Echo, I know how much work goes into building an audience and continously keeping them engaged with fresh content. Another person from the hardcore community who is busting his ass on a passion project is Spencer Pries of Scoped Exposure.
Whether it's his podcast interviews featuring musicians and other figures from the hardcore and adjacent scenes, or his live videos capturing shows around his native Canada and festivals outside of that, Spencer is putting in the work (he's also a musician).
He recently launched a Scoped Exposure Patreon (find out the perks here) and I wanted to speak with Spencer to learn more about why he does what he does.
When did the idea to start your podcast first come to you, and what was the biggest hurdle you faced before actually doing it?
When I first was discovering more alternative music, there would be some great interviews of the bands I really liked, but usually a lot of bad ones. During some of my early career jobs in marketing roles, I realized I had a pretty good skill set when it came to talking to people in an interview setting.
After a few years of Scoped only doing live set content, I thought adding a podcast into our rotation would be a nice way to not only diversify what we do, but connect the worlds between the sets and the musicians within those videos.
Originally everything was done in person and I was only interviewing people local to the Calgary scene. There was sometimes the odd chance I could interview someone in a touring band who was on tour and had an hour to kill with me.
When the pandemic started, it forced us to move to Zoom interviews. That really broke down the doors of the potential of the show. Since our past live show content pool ran out quickly in the midst of lockdown, doing the podcast really helped me continue to grow the project and scratch a new itch for me creatively.
What are some of the podcasts—music-related or non—that you've admired through the years?
I would say the biggest inspiration I pull from podcast wise is the H3 Podcast. While there's really no hardcore correlation to that show, one thing I noticed is they would almost always release their episodes unedited. I realized releasing something that isn't touched by me is very similar to how I release live sets of bands.
Everything is authentic down to the technical difficulties, me stumbling on asking a question, the guest burping, or anything in between. Just like in our live sets a guitar string breaking during a set or the power going out is apart of the DIY show experience, and I try to emulate that via the podcast production.
Hardcore podcast wise, gotta pay respect to Axe to Grind. I also really like Marked for Life for the hardcore radio style that only features newer music. Jamie Orque's podcast is also fantastic. He and I share a similar mindset on reaching out to up-and-coming bands, not just the front person in whatever hype hardcore act of the month.
Did you get any help/guidance along the way? That can also be on the technical end of things.
A lot of my media career ventures have been almost 100% self-taught, and this podcast was no exception. There's definitely people I would chat with about interview styles, guest acquisition tactics, and ways to market the show. I've tried to make major improvements in the show every season.
How would you describe the podcast, and will you always keep it within the hardcore community, in terms of interviewees?
The Scoped Exposure Podcast interviews people within the subculture that make an impact on the scene through their bands, label, fest, photography, zine, and everything in between.
Who are some of your recent and upcoming guests?
Chris Wrenn from Bridge 9 Records, Josh Orellana of Momentum, Twist of Cain, and Vamachara, and Jay Peta from Mindforce (second time on the pod) just to name a few.
Tell me a bit about the Patreon you've just launched.
After 5 and a half years of doing scoped fully DIY, it finally felt time to push for community support through Patreon. I've been at a bit of a crossroads with what I'm doing careerwise right now, but my main constant has always been doing Scoped Exposure.
I'm hoping that in time I can do this full-time, and be a destination place for content related to our community and subculture. The live sets and podcasts are just the tip of the iceberg of what I believe Scoped could be in the next few years, but I know that'll only be possible if we have some financial backing behind us.
How about some dream guests you'd like to interview on the podcast in the future?
Jami of Code Orange, Jeremy of A Day to Remember, Herman of DragonForce, Winston of Parkway Drive, Hayley of Paramore, and Corey of Slipknot. If that last one were to ever happen, I might just quit on a high note [laughs].
***
Hit up the Scoped Exposure Linktree for a ton of more info and social media links.
***
Help Support What No Echo Does via Patreon:
***
Tagged: podcast