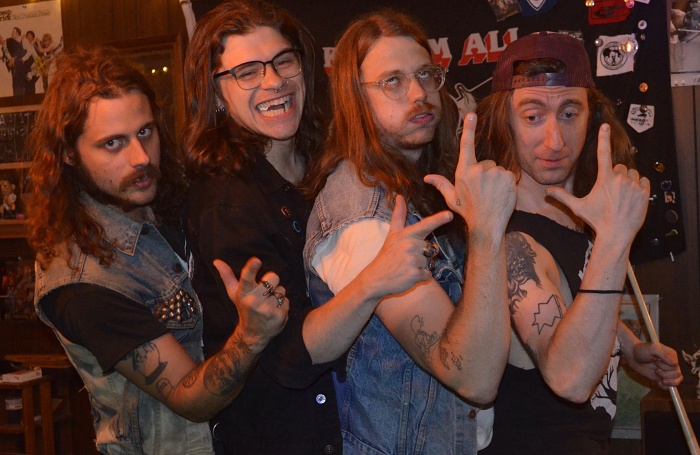 Back to scavenge whatever's left of your rotten carcass comes Man-Eaters. The Chicago crüe responsible for killer 2020 debut, Gentle Ballads for the Simple Soul, have returned with their second long player.
Again coming courtesy of Richmond's rad Feel It Records, Man-Eaters bring their fuzzed up, proto-metal/punk hybrid. Twelve More Observations on Healthy Living is a sterling addition to band's already superlative discography.
Still at the center of the Chi-town wild ones' Venn Diagram is the stitched together mutant baby of KISS, Motörhead, and the Ramones. Yet, after even a cursory listen, heaps more reveals itself. The collective punk backbone of the group is inescapable, as witnessed in vicious tape hiss that runs beneath it all or the unwillingness to break into straight up Thin Lizzy worship.
No Echo is as psyched as ever on this Windy City bunch and are honored to premiere "Scumbag on Sabbatical" from the aforementioned long player. Get stoked, stay stoked:
Again sounding like the tape deck precariously perched on a half pipe, Man-Eaters occupy a space where everything works. Few bands could appeal as much to fans of Inepsy as they could Budgie, yet here we are. From the buttflap crowd to your hesher uncle, let this be your go-to soundtrack to the deep frying turducken.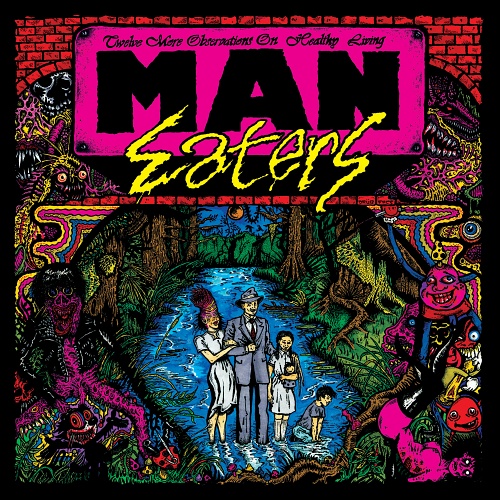 Twelve More Observations on Healthy Living will begin shipping late November/early December, so hit up Feel It Records today.
***
Help Support What No Echo Does via Patreon:
***
Tagged: man-eaters