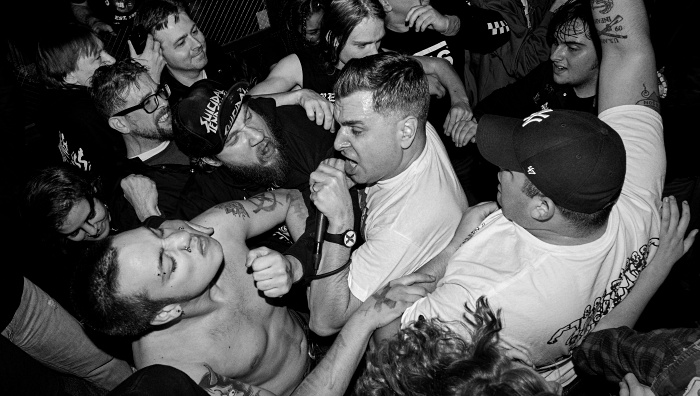 Comprised of vocalist Ed McKirdy (SEARCH, Mouthpiece), drummer Vinny Panza (Vinny and the Hooligans, Youth of Today), bassist Gerardo Villalobos (Nueva Etica), and guitarists Carlos Gutierrez (Return) and Hugo Fitzgerald (On the Rise, 64), Locked Inside is a straight edge hardcore band based out the New York City area that formed in 2019.
With members from both North and South America within its ranks, Locked Inside favor a style of hardcore that echoes the Youth Crew era of the movement in the late '80s, balancing quickened tempos alongside slower, mosh-friendly rhythms.
Lyrically speaking, McKirdy keeps leaves nuance behind in favor of a clear and direct style of writing that leaves no room for confusion.
Despite the COVID-19 lockdown, the gentlemen in Locked Inside were determined to stay creative and managed to whip up a new recording via remote tracking sessions.
Originally debuted during a live performance at famed NYC punk haunt A7 back in December of 2019, No Echo is pleased to present the premiere of the studio version of "Force of Will" for our readers today:
"This song itself is about self-reliance and looking within when the world seems hopeless," McKirdy tells No Echo. "No matter what you're doing in life you won't be successful without effort, discipline and self-determination.
"In an age of such turmoil, uncertainty and division it can be very tempting to point fingers and just give up. 'Force of Will,' for me, is a both a call to action and a reminder to myself to stop blaming outside, uncontrollable factors and remember that no matter how bad things may seem, I can always count on myself."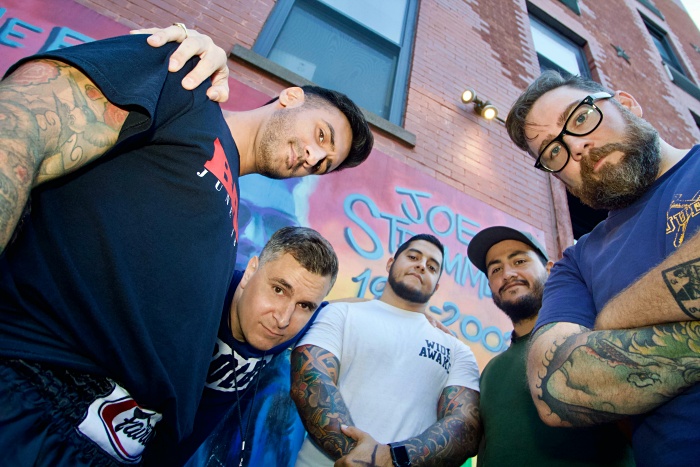 Locked Inside on social media: Facebook | Instagram | Bandcamp
***
Donate a few bucks to help with No Echo's operating costs:
***
Tagged: locked inside