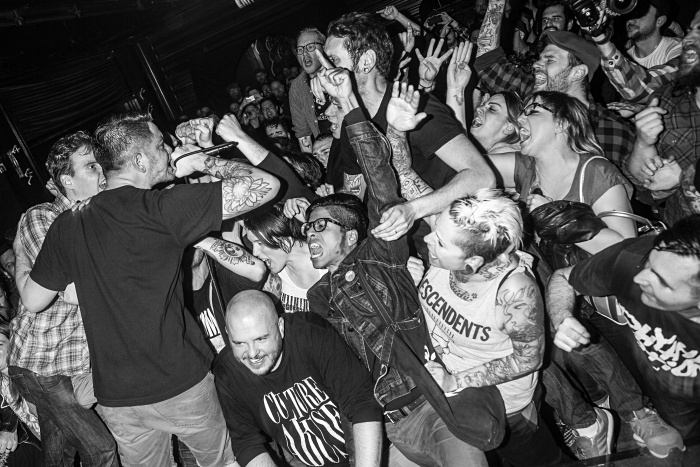 Exactly a week ago today, we premiered "Up from the Muck," the first new As Friends Rust song in 18 years. I don't think we've ever done this in No Echo's 6-year existence, but we're bringing you another exclusive from the same band in less than a week.
Today, we're presenting "Last of the Famous International Scumbags," yet another new track from As Friends Rust. "The lineup on the track is most of the 'Coffee Black' lineup that's been doing reunion shows/tours for a number of years now: Myself, Joe Simmons, Tim Kirkpatrick and James Glayat," says vocalist Damien Moyal. "Our old friend Chad Darby (Samiam, Ship Thieves) stepped in on bass for these songs."
Damien also offered some extensive notes on the new cut: "'Last of the Famous International Scumbags,' using Morrissey as a metaphor, explores the cultural conundrum around whether we can, or should, celebrate the talents and works of otherwise detestable artists," says the singer. "I think we're all inclined to want to eject offensive artists from the airlock, so to speak, but what do we do with the bodies of work they leave behind once excommunicated from celebrity? Does it have value, independent of its creator? Can it still be enjoyed, in spite of its creator's shortcomings?
"While some violations are violent and unforgivable (I don't think Cosby's face should be aired on television ever again) some don't differ much from the bigoted remarks many of us hear from members of our own families. Is there a degree of tolerance, and if so, where is that threshold and who determines where the line is drawn?"
Check out "Last of the Famous International Scumbags" below:
"The song is written as sort of a dark allegory or fable, in which these townspeople are so desperate to find a way to cast out the offending Artist while still keeping his work that they try to surgically separate the two," Damien continues. "They don't know, biologically, where the source of his artistry lies, but they have to show the townsfolk that they're being responsive, so they sort of haphazardly start cutting away.
"Of course, because talent isn't an organ, and is likely inextricably entwined with the Artists's loathsome qualities, he bleeds out and dies, leaving the people in a less offensive — but also less interesting -- world. If anyone remembers the comic series Beautiful Stories for Ugly Children from the early '90s, it's sort of written in a similar style. It was also partly inspired by an interview with the author N.K. Jemisin, a black woman, on the legacy of H.P. Lovecraft, a rabid racist, and how she struggles to reconcile his beliefs, which often found their ways into his stories, with the fact that he's essentially the architect of the entire horror fiction genre.
"In the song, we take no position because like most people, we don't have an answer. We just try to look at the pros and cons of cancellation, like finally shutting someone like Morrissey the fuck up versus losing some incredible contributions to our cultural catalog.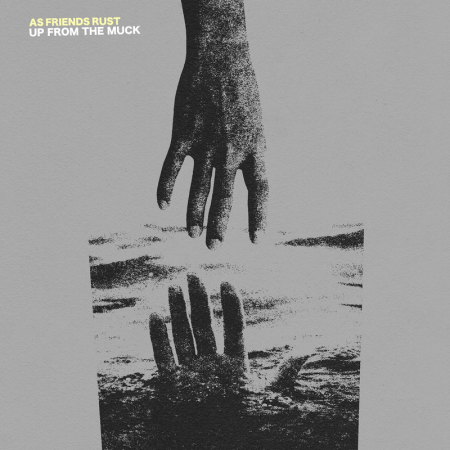 "Last of the Famous International Scumbags" will be released as the B-side to a 7" with the aforementioned "Up from the Muck," via Unity Worldwide Records. US pre-orders will be up as soon as UWW and Revelation Records/RevHQ figure out logistics during the corona pandemic, but meanwhile the 7" can be pre-ordered in Europe or at CoreTex Records here.
Tagged: as friends rust