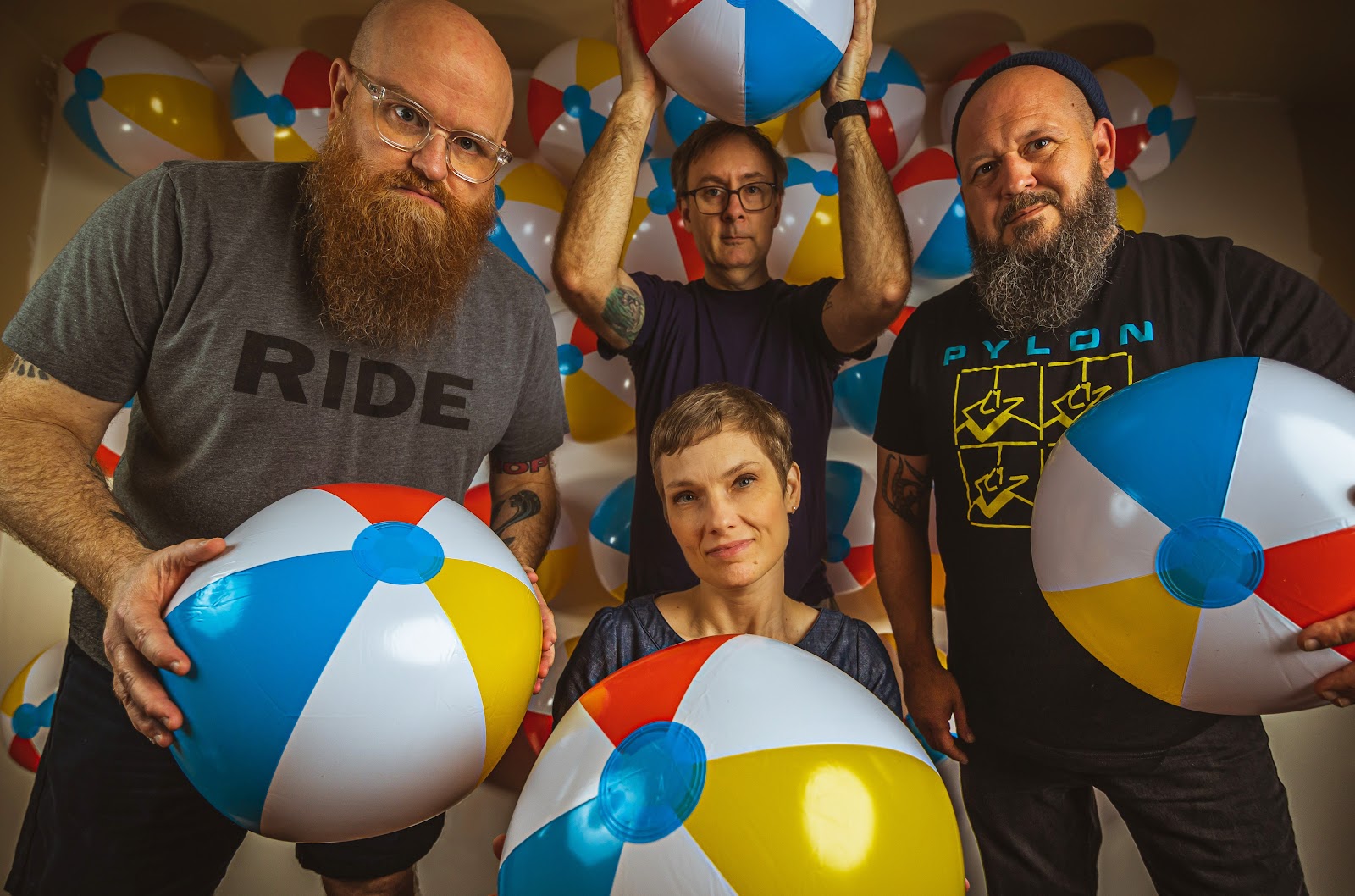 Though the first act for Tampa indie stalwarts Pohgoh was relatively brief, it yielded an absolute classic in the form of 1997's In Memory of Bab. That particular release, though posthumous, was beloved enough to have solidified a dedicated fan base that never left. Instead, that near silent clamoring was finally rewarded some two decades later in the stellar comeback record, Secret Club.
Like many, I was first tipped to the college rock and emo legends after hearing their entry on the inaugural Emo Diaries, the long running and storied Deep Elm series. Tying a bow on my relationship with Pohgoh was seeing them open for Jawbreaker's initial reunion run. To call it tremendous would only get us halfway there. Currently composed of Susie Ulrey (vocals/guitar), Matt Slate (guitar), Keith Ulrey (drums) and new bassist Brian Roberts, the band returned to the ever magic and masterful hand of J Robbins.
Out in November, du und ich is Pohgoh's first of what we all hope to be many for Seattle's Spartan Records. Sitting now in the carefully cultivated Spartan stable alongside legends like Giants Chair and Shiner, it's a fitting landing spot for a band whose legacy only continues to grow in reverent admiration.
As rich a tapestry as anything they've ever penned, the band's latest is a testament to the healing power of song. In part an examination of pandemic-born depression, a cruel and cyclical comorbidity attached to Ulrey's multiple sclerosis, it's a beautifully crafted blend of sprawling indie rock and the twinkling sprawl of Midwest Emo's halcyon days.
No Echo is honored to have the exclusive premiere of "Hammer," which is arguably both the album's centerpiece and its moodiest achievement to date:
A touch less propulsive than lead single "Weeds," it's a deeply affecting listen that again showcases Ulrey's unmatched vocal performance and a band locked into a decades long relationship.
Pohgoh plays well on their noted influences like Juliana Hatfield, Velocity Girl, Ida, and Superchunk. There are flashes of the wonderfully verdant Chapel Hill college rock scene as well as myriad '90s indie acts. Yet, it also captures the glorious moment when bands like the oft-noted Rainer Maria, Imbroco, Camber, and my hometown heroes Cross My Heart swam in similar emotional waters.
Much like the ups and downs of the pogo stick their moniker conjures, Pohgoh has bounced from pain to love and back again. Ultimately, we've landed here with them and I'm grateful to celebrate their musical exultation. Here's to second acts.
***
du und ich will be out on November 4th via Spartan Records (pre-order|pre-save)
***
Help Support What No Echo Does via Patreon:
***
Tagged: pohgoh