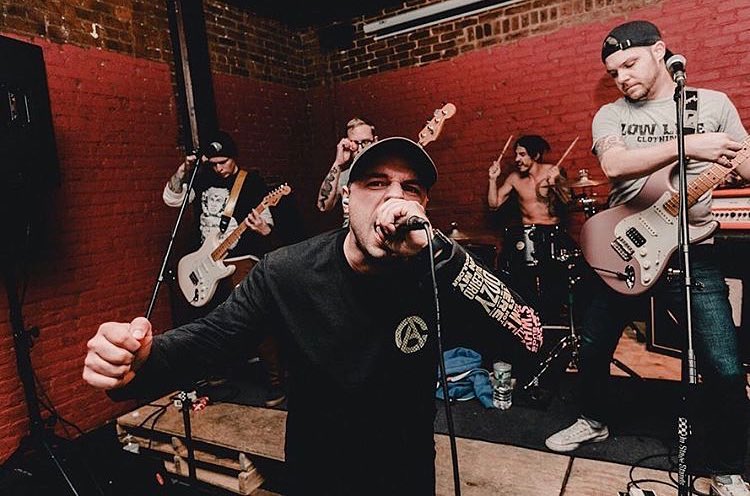 Brooklyn, NY's Perfect World recently released their first video. The video is for their song "Breaking News," which appears on the band's 2018 demo. In keeping with the themes offered in the song's title and lyrical content, the video offers stark new media images cut in with live performances from the band.
Perfect World offer heavy hardcore played with a sense of cohesive musicianship. Their demo is a great blueprint for how to play hardcore that is undeniably aggressive and ferocious while also demonstrating a collective ability to write with structure and consistency. Elements of Killing Time, Buried Alive, and The Promise abound in Perfect World's sound.
Check out Perfect World's entire demo on their Bandcamp page and give them a follow on their social media pages (Facebook, Twitter, Instagram).
Upcoming Perfect World shows:
March 30th at Coco 66 in Brooklyn, NY w/ Lift and Annulment
April 6th at Shakers Pub in Oakdale, NY w/ Somerset Thrower and Sunstroke
April 25th at The Kingsland in Brooklyn, NY w/ As Friends Rust and Somerset Thrower
***
If you're shopping for vinyl, CD, and cassette hardcore titles, head to No Echo's partner store, Reverb LP, to see what they have available. Every purchase you make helps No Echo with site costs.
Tagged: perfect world