There is certain level of tension in the sonic terrorism that Toronto's S.H.I.T. puts forth on their new LP that never relents.
Thick layers of distortion provide cover to a pounding backbeat punctured with primal screams creating a swirling cacophony of wonderful discomfort. This is not the sort of hardcore that has armies of clean-cut lads in shorts and sweatshirts clambering to the front of the stage for sing-a-longs, stage dives and high fives. Rather, this is the soundtrack to those same romper-room rejects cowering in fear in the dark hallways of their minds—cowering from murderous ghouls of their own creation.
S.H.I.T. is not a safe band—it is not about having a good time and that discomfort they create in your ears is exactly what makes them so great.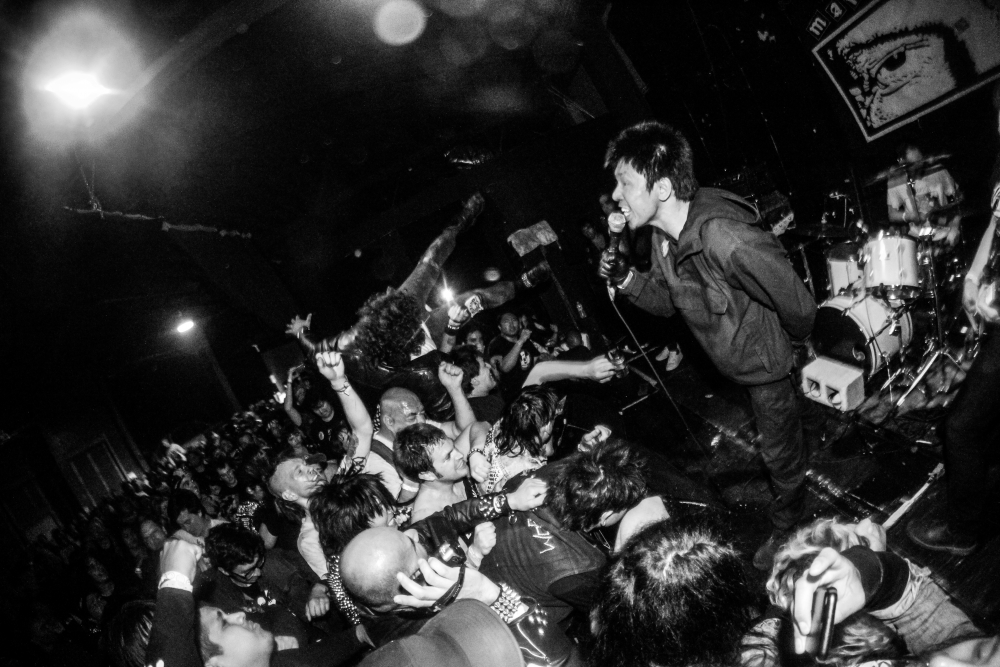 What's always been appealing to me about punk is how the focus is more concerned with the impact than the technical proficiency—like does this music make you want to lose your fucking mind? Does it help to keep you crazy but not insane? Can you do it in just two chords?
Taking cues more from '80s Japanese flexi bands like Ikkashinju, Masturbation, and 4th International who created a pleasantly haunting noise that could easily be confused for the thoughts permeating the Nightstalker's brainwaves. Meld this inept distort-o-rama attack with the manic tension that ripples through Rudimentary Peni (think less Death Church and more Fucking Cunts…) and what you are rewarded with is something glorious.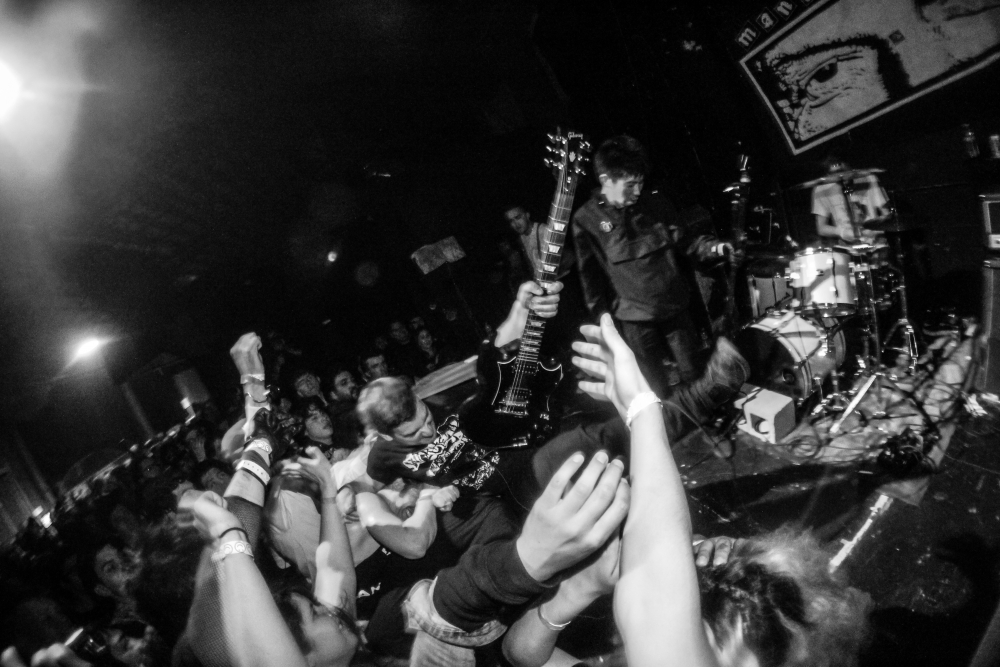 An inept, brutal, and pervasively emotional cacophony that in some ways provides an accurate depiction of the current state of the world is precisely what S.H.I.T. gives to you and you would do well to receive it.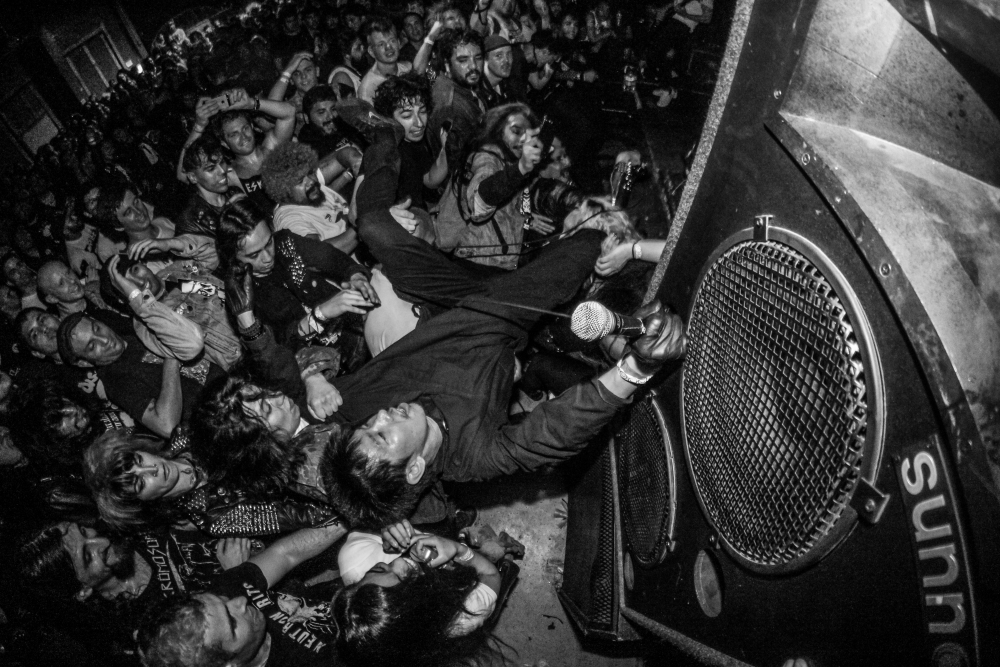 S.H.I.T. tour dates:
Thursday June 7 - Mannheim @ AJU
Friday June 8 - Amsterdam @ Vrankrijk
Saturday June 9 - Bremen @ Friesenstrasse
Sunday June 10 - Malmo
Monday June 11 - Stockholm
Tuesday June 12 - Goteborg
Wednesday June 13 - Oslo
Thursday June 14 - Uppsala
Friday June 15 - K-Town Hardcore Festival
Saturday June 16 - K-Town Hardcore Festival
Sunday June 17 - Berlin @ K19
Monday June 18 - Prague @ Klinika squat
Tuesday June 19 - Brno @ Slim Cessnas Autoclub
Wednesday June 20 - Vienna @ Arena
Thursday June 21 - Budapest @ Drrpnc
Friday June 22 - Zagreb @ Klaonica Squat
Saturday June 23 - Milan @ Macao
Sunday June 24 - HELP
Monday June 25 - Lyon /Saint Ettiene (TBD)
Tuesday June 26 - Barcelona
Wednesday June 27 - Madrid @ Bulritzer
Thursday June 28 - Andoain @ Gaztetxe
Friday June 29 - Paris @ Gibus
Saturday June 30 - London @ DIY Space For London
Get It
Tagged: s.h.i.t.