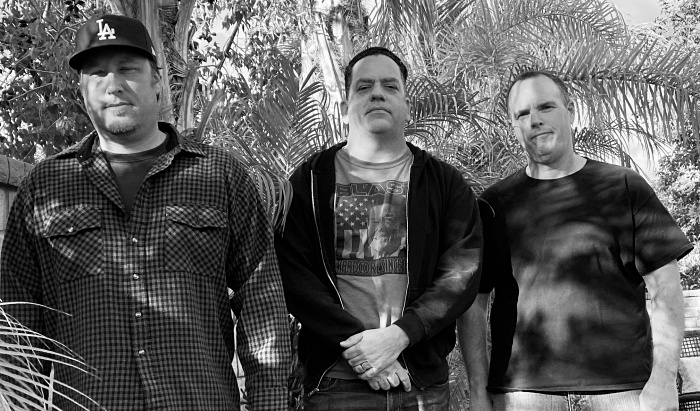 The history of Freewill can be traced back to 1987, when some friends from the Southern California hardcore scene formed the band and started playing shows the next year with the likes of Agnostic Front, Insted, and Uniform Choice. The latter group's Pat Dubar and Pat Longrie inked Freewill to their Wishingwell Records label, and things were looking bright.
Working with engineer/producer Bill Krodel (Inside Out, Chain of Strength), Freewill tracked their debut album, but after Wishingwell Records went under, the record was shelved and the group eventually parted ways.
When the 4 original members of Freewill decided to reform in 2015, the Sun Return album was finally released, almost 3 decades after it was recorded. Around the same time, the original demo also recorded in 1988 was released as a self-titled 7" through Mankind Records. Freewill also performed at the memorial show for late Sense Field singer, Jon Bunch, in 2016.
2020 brings the next chapter in the Freewill story in the form of Pedestrians, a new 3-track EP. The current lineup of the band is guitarist/vocalist Paul Cranston, drummer Charlie Trujillo, and bassist Mike Hartsfield, who will be releasing the EP on New Age Records, the label he started in 1988.
No Echo is pleased to bring you the premiere of "You," a song from Pedestrians:
"It's exciting working on new material, the way Paul writes it's interesting to see our original sound brought up to date with where we are and where we are headed," Mike told No Echo via email about the forthcoming Freewill EP.
The Pedestrians EP will released digitally via New Age Records on March 20. In addition to that, Freewill will also be releasing a split 7" with Italian hardcore heroes Zero Eight One on Goodwill Records later this year, and the band is currently booking live dates.
Freewill on social media: Facebook | Instagram
***
Donate a few bucks to help with No Echo's operating costs:
Tagged: freewill