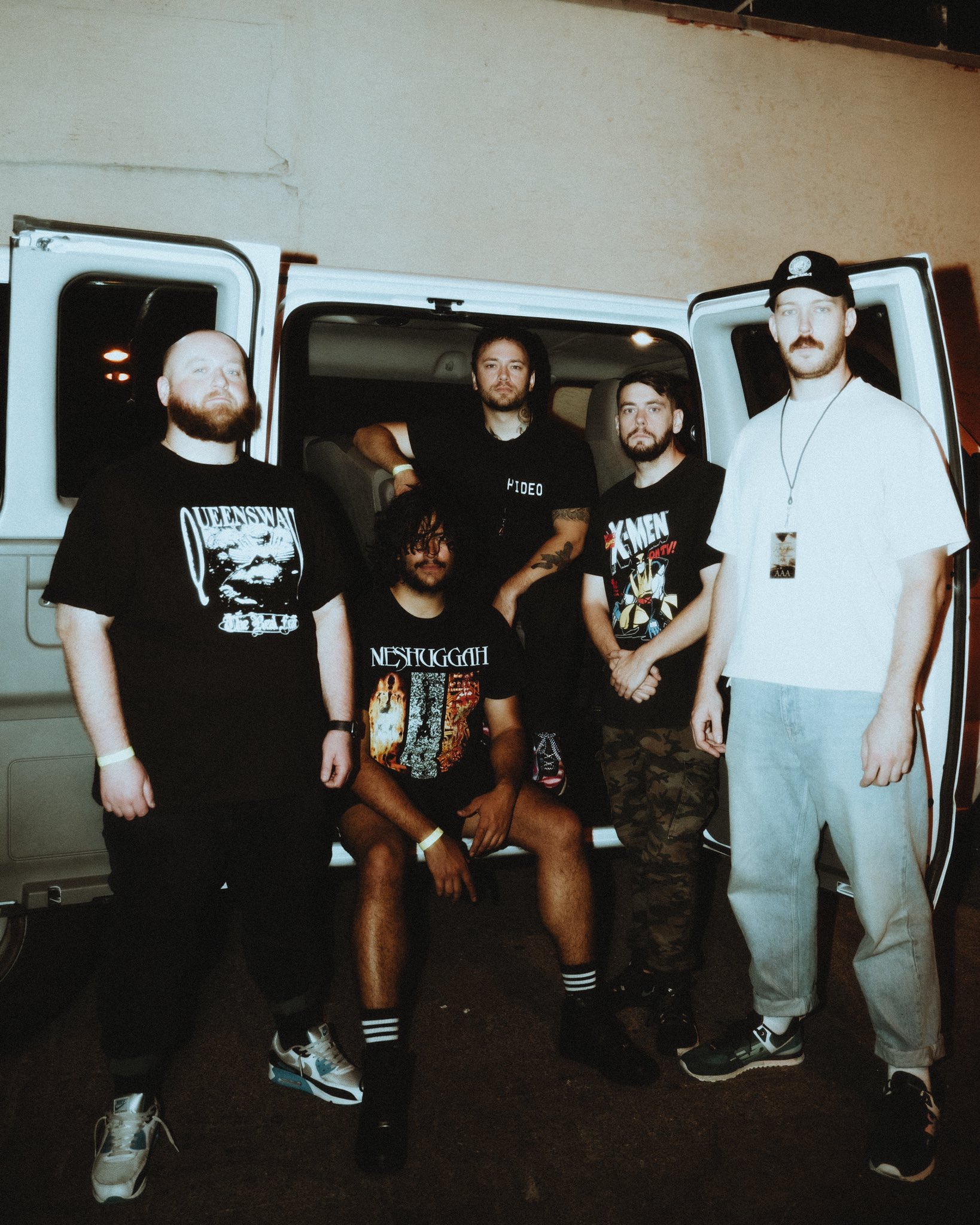 I go to shows, standing in the pit in stilettos, as many as five times a week. Every week. Of all the shows I saw in 2021 one stood out as a clear winner, if that's a thing. In the videos I took of their set you can hear me screaming from the crowd in absolute, unadulterated delight. From my life's dissonant din, Vatican reigns supreme.
Vatican is Michael Sugars (vocals), Jonathan Mackey (bass, vocals), Tom Lovejoy (guitar), Nolan Mobley (guitar), and Josian Omar Soto Ramos (drums). Born in 2015 and hailing from beautiful Savannah, Georgia, the squad brings with them a special blend of unrepentant mania. Never before had I seen someone climb the walls of Boston's beloved Middle East, when I saw Vatican that all changed.
In November of 2021 the crew released single "Decemeta" with a music video to match. This song will be featured on their pending album, expected to drop this summer on UNFD Records:
Madman Tommy Riffs, consider this my open proposal. I watched you climb the walls like a spider monkey then leap fearlessly, guitar in hand, many feet to an unforgiving stage. I watched you throw your body in ways I could never have anticipated and have decided that in life I want a love no less vicious. Marry me.
The rest of the band, no less incredible. Of their newest addition, vocalist Michael Sugars, Mr. Riffs tells me "The lineup has changed a few times since 2015. However the main thing is our new vocalist Mike joining the band in late 2020. We had played with Mike's other band, Church Tongue, before, and when it came time to find a new singer, he was one of the first people we asked.
"Mike was a perfect fit, not only because of his voice, but because he got the vibe of the band immediately. While we take our music seriously, there's a tongue and cheek element to every aspect of the band and we never do anything unless it's fun and makes us laugh. Mike was on the same page and he's just dope."
Having watched him taunt cuties into crowdkills from feet away, I'd say you caught a catch:
When asked to describe their sound I got an unexpected reply. Though the set left me with the impression of hardcore, I'm told metalcore is their choosen descriptor. In listening to albums, I was shocked to find this description apt. "I would call us a metalcore band, I don't think it's a dirty word," future house-husband T Riffs tells me, excising the word as a pejorative from my vocabulary.
Follow Vatican on The Gram for updates and tour info. See them if you can, it will ruin you in the absolute best way.
***
Help Support What No Echo Does via Patreon:
***
Tagged: vatican