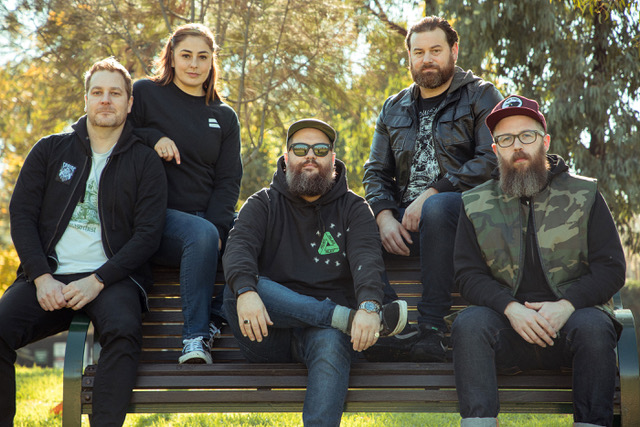 The last time No Echo covered Outright was back in 2018 via a spotlight feature by Adam Yoe. If you didn't catch that piece, here's a primer on the Australian hardcore quintet.
Formed in 2010, Outright embodies the true DIY spirit of our scene, even starting their own label in Reason and Rage Records along the way. With a discography that includes a couple of EPs—Dedication (2012) and Holler (2018)—and a full-length record, Avalanche (2014), the band has also kept up a busy touring schedule throughout the years.
Among the many hightlights in their time together so far, Outright toured with Rise Against throughout Australia in 2015, and headlined a trek through Japan.
The latest chapter in the Outright story is about to begin with Keep You Warm, the hardcore crew's forthcoming sophomore album. Written throughout multiple lock downs and gig cancellations, the LP was recorded at Melbourne's Holes and Corners studio in 2021. Lyrically, the album addresses topics like accountability, decolonisation, and climate change.
No Echo is fired up to bring you the music video premiere of "Burn," a ripping track from Keep You Warm that serves as a great tease for the rest of the collection:
Outright vocalist Jelena Goluza offers the following about her lyrics:

"'Burn' is an intense expression of the burnout that can happen when we don't set boundaries or hold compassion for ourselves. When we normalise self-sacrifice we teach people that we don't matter and that can be weaponised against us - but nothing gets done when you have nothing left.
"It's dedicated to anyone else who feels this in their professional and personal lives, activism or everyday pressures," she adds. "I won't set myself on fire, just to keep you warm."
Keep You Warm will be out July 15 via Reason and Rage Records (pre-order).

Outright on social media: Facebook | Instagram | Bandcamp
Tagged: outright