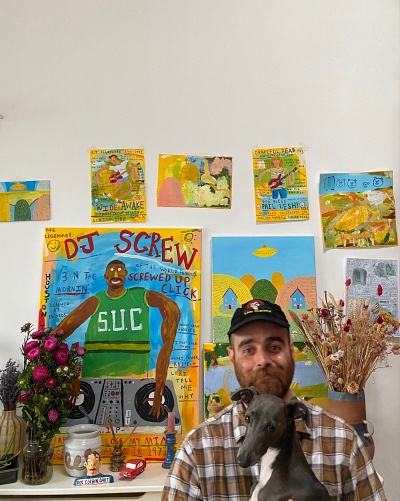 A couple of months ago, I came across the work of painter Johnny Brokenbrow via Instagram's algorithm. The UK artist is a huge fan of hardcore music and often paints portraits of musicians from the scene.
I became an instant fan of what Jonny's doing, so I wanted to interview him to help spread the word about his work with No Echo's readership.
Tell me a bit about yourself. Since you're such a big music fan, I'm curious to see if you've ever played in a band before.
My name is Jonny and I am a teacher and painter from East London. I teach Geography, which is a nice way to talk about nature all day! I am ridiculously unmusical but that doesn't stop me from noodling about every now and then. Only for my ears only though, I've never played in any bands. But never say never!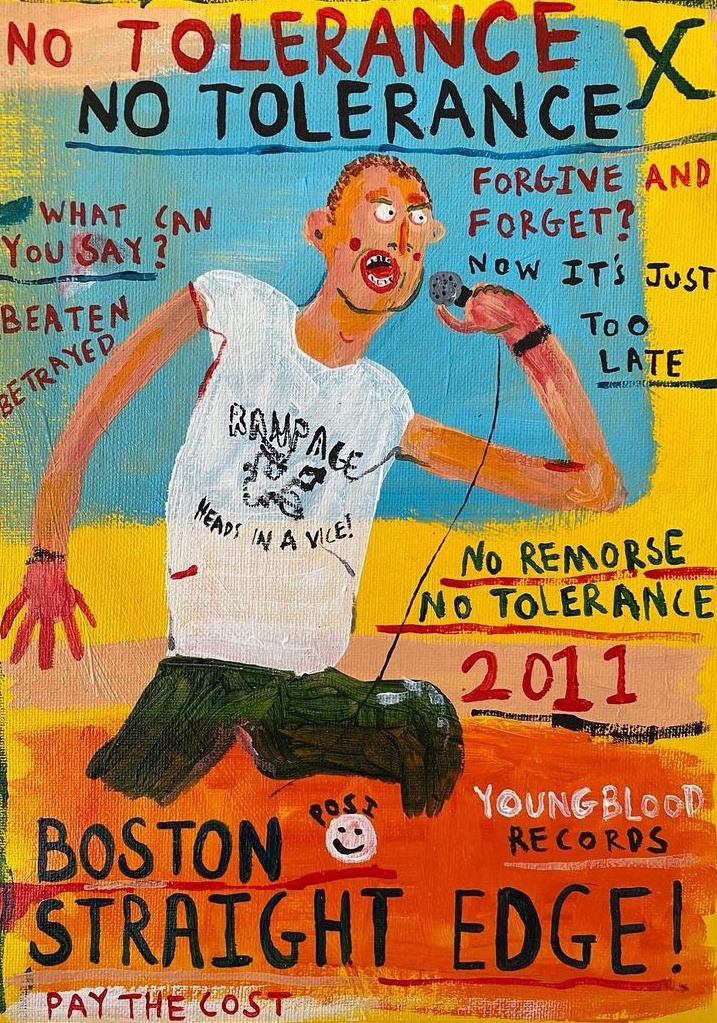 How young were you when you discovered your love for drawing/painting? Did you get into music around the same time?
When I was young I remember drawing all the time. My grandad is a really gifted artist and would always draw with us. I was obsessed with the cartoons and comics; My mum banned The Simpsons for some reason so it was like this forbidden thing that I was completely gripped by, and all I wanted was to be a cartoonist. I would painstakingly copy out pictures of Batman or Wolverine or Homer and it would always look so shit. I could never seem to get it right and eventually I just stopped.
I did art at school, but I never really found a passion for it. Music was always more of a constant, and as I started getting into conservation and ecology, art kinda took a side-line. It's only in the last few years that I have gotten back into it, and I'm definitely still learning.
The music portraits were a nice way to focus on it a slightly more serious way. I loved doing the power violence/hardcore pieces because the reference photos were so active, it was all limbs and movement and energy and it just translated well to my style.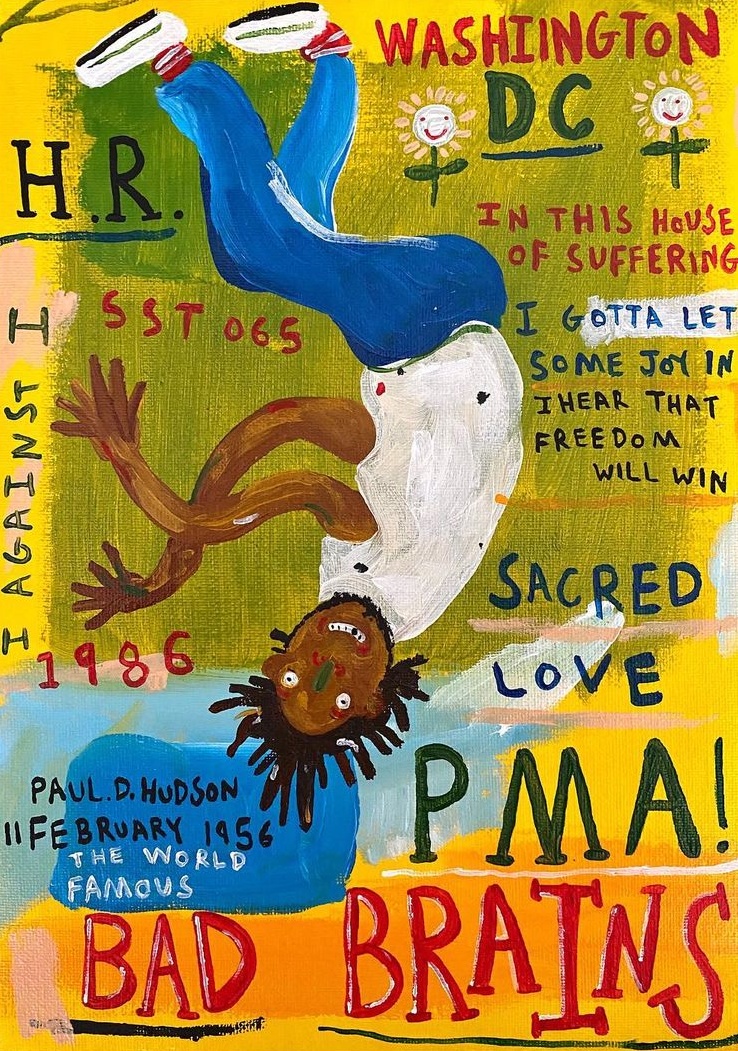 How would you describe your style of painting?
I'd describe my paintings as amateur portraiture, or amateur landscape, depending on the piece. I think the most important word being amateur. Or fan art, I like that description! I'm a fan of the musicians I paint, or the landscape I paint, but I'm definitely still learning about the actual practicalities of painting.
It wasn't until recently my friend Darren, who is an incredible artist and tattooer, suggested that I should prime my canvases to make the colours brighter. Before that I was just painting straight onto canvas and wondering why It never really had any depth. So I'm honing my style the more I paint, which has been fun.
Who are a few other artists we should all be checking out right now?
Some of my favorite artists are Jo (Instagram), John Powell Jones (Instagram), Jesse Morsberger (Instagram), Cam (Instagram), Yarrow Slaps (Instagram) and literally so many others. There is definitely a mind-numbing and negative element to Instagram, but as a way for me to interact with other artists and share work its so beneficial.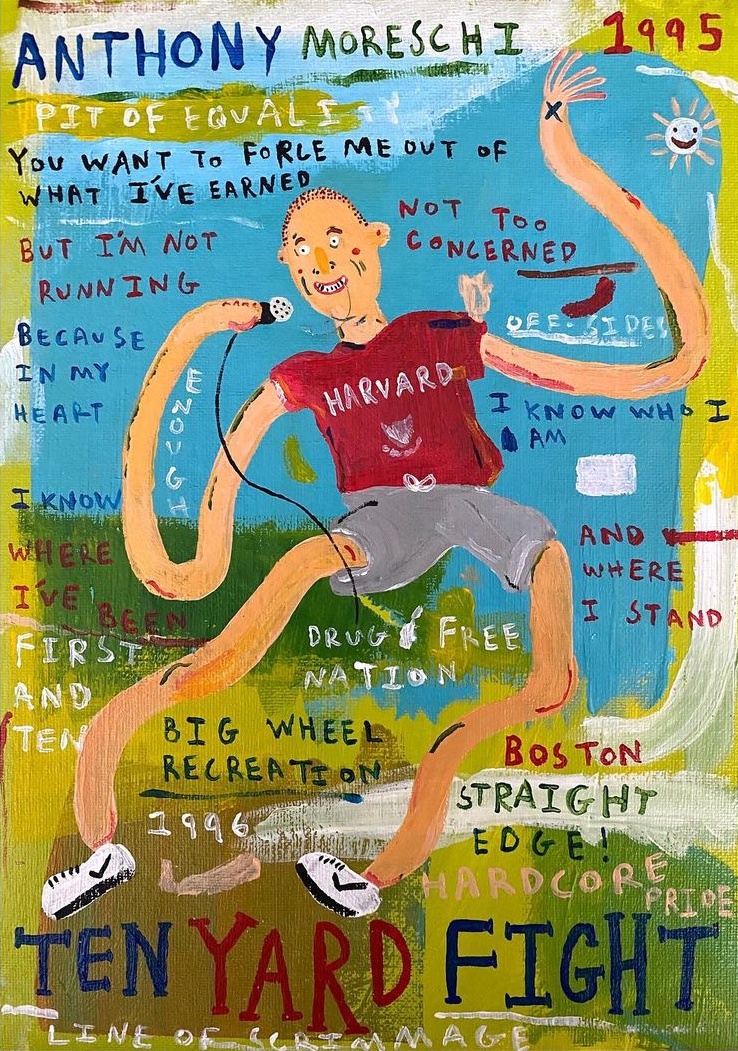 Describe your studio set up. Also, if you're working on a painting of a specific musician, do you have a habit of listening to their music to get a vibe going?
Most of the time the portraits stem from me getting stuck in a vacuum and becoming obsessed. It's kind of like making a one-page zine, and all my love for the band is funnelled out and slap dashed on a canvas. My 'studio' is unfortunately my one bed flat that I share with my partner and my dog, Sid.
The dream would be an actual place where I could work more freely and not worry when I get paint all over the walls. Hopefully my landlord won't read this. Working from my flat definitely limits the size of my work, so it would be cool to work on some bigger pieces one day!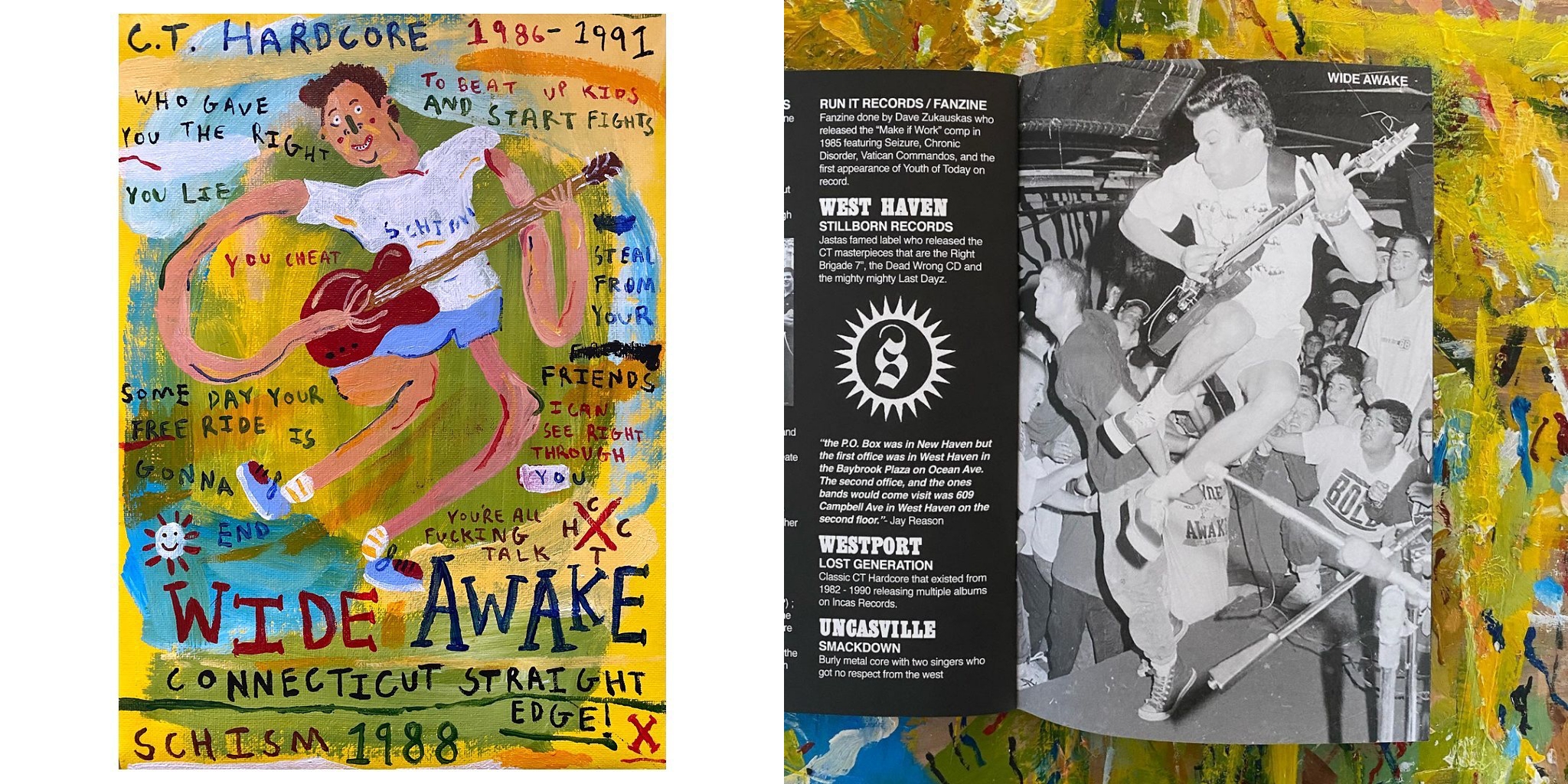 What else do you have cooking right now?
I've got a couple of underway projects that I am really excited about, but they're a little hush hush. I get real imposter syndrome that people dig my paintings, I never really thought that it might go beyond something that only I saw, so wherever it goes I'm excited!
What I really want to do is to keep working and collaborating with other artists and communities and just see where it grows naturally.
***
See more of Jonny's work on his Instagram page, and check out his online store to see what he currently has for sale.
***
Help Support What No Echo Does via Patreon:
***
Tagged: art spotlight, bad brains, ten yard fight, wide awake