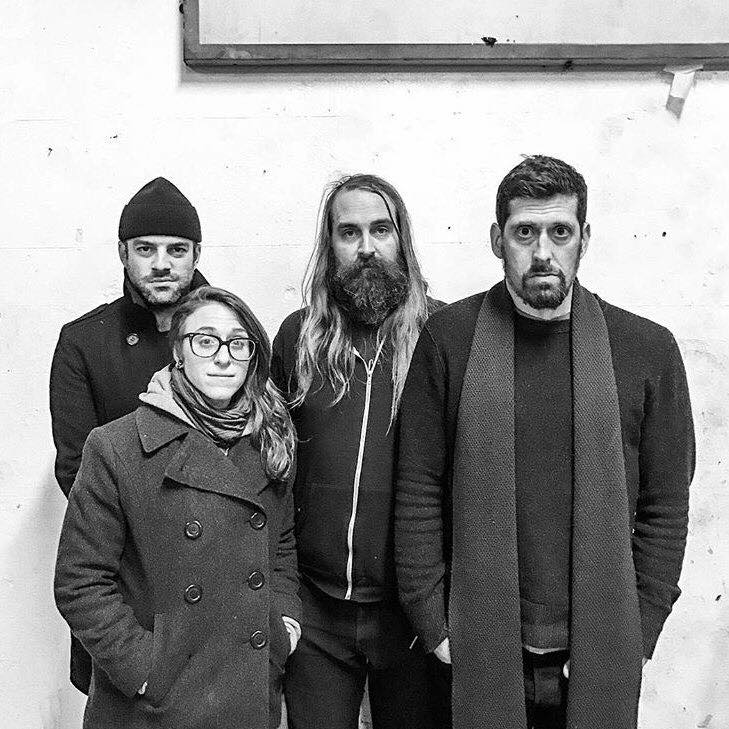 "I would love to never use the phrase, 'Featuring ex-members of...,' and just let the music speak for itself," says a frustrated Dan Yemin about his band, Open City. "The rest of the world seems not to want to operate that way, though. History is always important for providing context, but I'd rather have it be implicit than spelled out for people." Bassist Andy Nelson agrees with his bandmate: "It seems impossible to avoid, really, and it can often feel like taking great lengths to obfuscate who is making the music can result in a weird combination of virtue signaling and branding. I'm proud of who we are and stand by (almost) every record I've ever made, so it doesn't bug me. That said, it doesn't feel like younger punks these days give much of a fuck about 'ex-members of,' which is good. They shouldn't."
So, what is all this "ex-member" business Dan and Andy are referring to? Well, if you also include drummer Chris Wilson and vocalist Rachel Rubino's past bands, Open City includes musicians who have been members of such acts as Lifetime, Ceremony, Bridge and Tunnel, Worriers, Paint It Black, and Ted Leo & the Pharmacists. But we won't dwell on that anymore.
Formed in Philadelphia back in 2015, Open City is a hardcore band write songs with dynamic arrangements, packing each one with striking guitar nuances, unexpected rhythmic shifts, and Rachel's vulnerable yet empowered vocal performances. Speaking of Rachel, I ask Dan and Andy if they discussed with her what they were looking for from the vocal lines/lyrics, or did they give her free reign on what she would bring to the songs. I ask this since she didn't join Open City till they were already working on material. "Rachel has a long history of making music, as a vocalist, but also as a guitar player, bass player, and drummer, so I think it would've been presumptuous for us to try to tell her what to do," Dan tells me.
"When we first described the musical reference points to her, she was definitely on the same page. Then when we heard where she was taking things on the mic it was clear that we should just stay out of her way. It felt really powerful. That being said, I think we all welcome input on what we're doing from the other members of the band. Critique is the greatest form of intimacy."
Andy chimes in: "I don't want to speak for anyone else, but I was much more concerned that the four of us were on the same page ideologically than I was trying to fit our songs inside some narrowly-prescribed box. In retrospect, maybe that's because I was so confident in Rachel's abilities? What she ended up bringing to the table far surpassed anything we could have hoped for, or directed. Every time I listen to the records, I find something new in her performances and turns of phrase that impresses."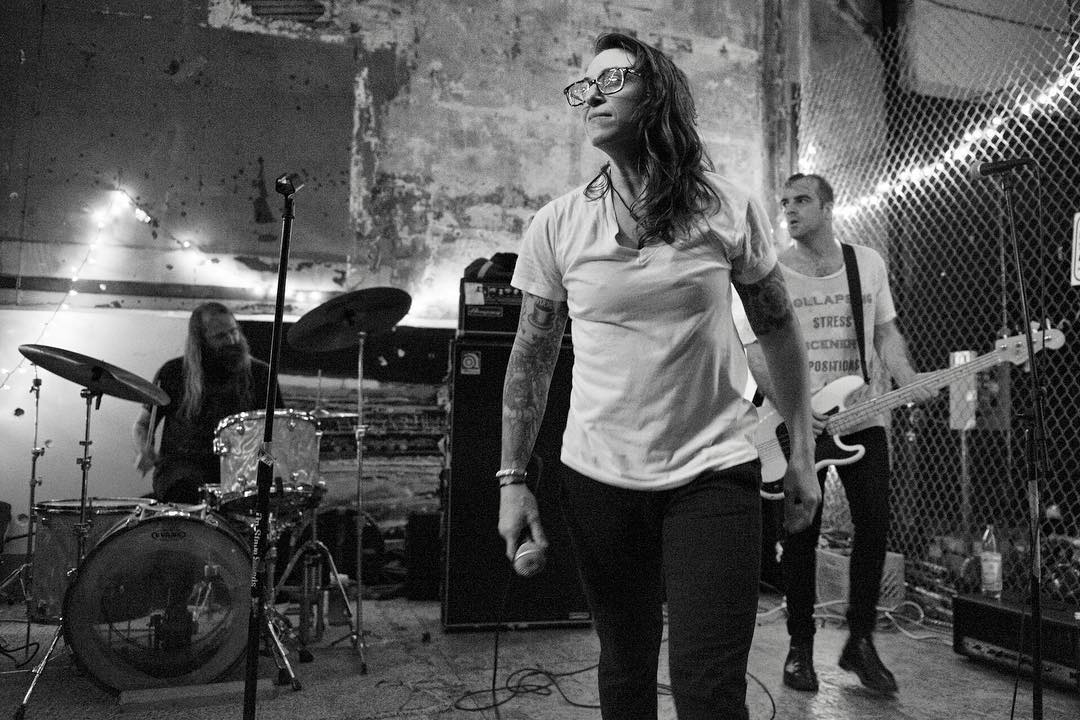 Once Rachel was securely in the fold, Open City got to work, releasing a self-titled 10-song LP in early 2017, and later in the year, issuing the City of Ash 2-track single. Both releases were recorded with Will Yip (Quicksand, Title Fight), and they capture the combo's attack with crystalline precision. What I mean is that you can actually hear each instrument do its thing. Imagine that!
I don't let Dan go before finding out what the plan is for Open City for the rest of 2018 and beyond. "We were doing an interview a few months back, and someone referred to us as, 'a band of grown folks with schedules.' Writing songs in Open City feels effortless, but scheduling things is usually pretty challenging. Everyone's in 3 bands, I've got two kids, and Rachel is a pro bike racer. We're 8 songs into writing a new LP that I'd like to record by the end of 2018. And I would say we're hoping to play as many shows as our schedules permit."
Both Open City releases are available as downloads on their Bandcamp page. Both are available on vinyl on the band's online store, and there's a cassette of the album on there as well. Open City is on Facebook and Instagram.
Tagged: open city