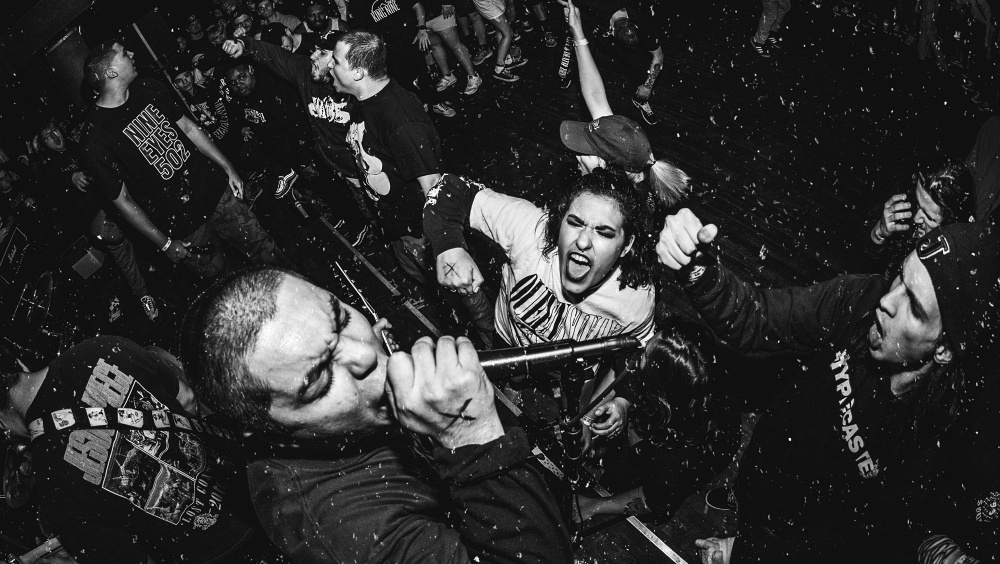 Formed in 2015, Kharma is a Chicago band that makes music in the sonically savage tradition of Bulldoze and Neglect. Seriously. Evidence can be found on Moment of Violence, Kharma's latest release. Recorded by Nick Nativo at the Nook Studio, the 8 tracks on the record have all of the nasty grooves, breakdowns, and brutal vocals one looks for in this strain of metallic hardcore.
In this exclusive, Kharma have partnered with No Echo to bring you the music video premiere of "Good Riddance," the opening cut from Moment of Violence.
"We chose 'Good Riddance' as the first track off of Moment of Violence because we wanted the record to start with a bang," says vocalist Jordan. "From the sound clip in the beginning to last note, we wanted the first track to exude aggression. Lyrically, the song is very straight forward. It's about seeking revenge and the satisfaction that comes when once it's found."
Moment of Violence is available now via Bandcamp. Kharma can be found on Facebook, Twitter, and Instagram.
Tagged: kharma