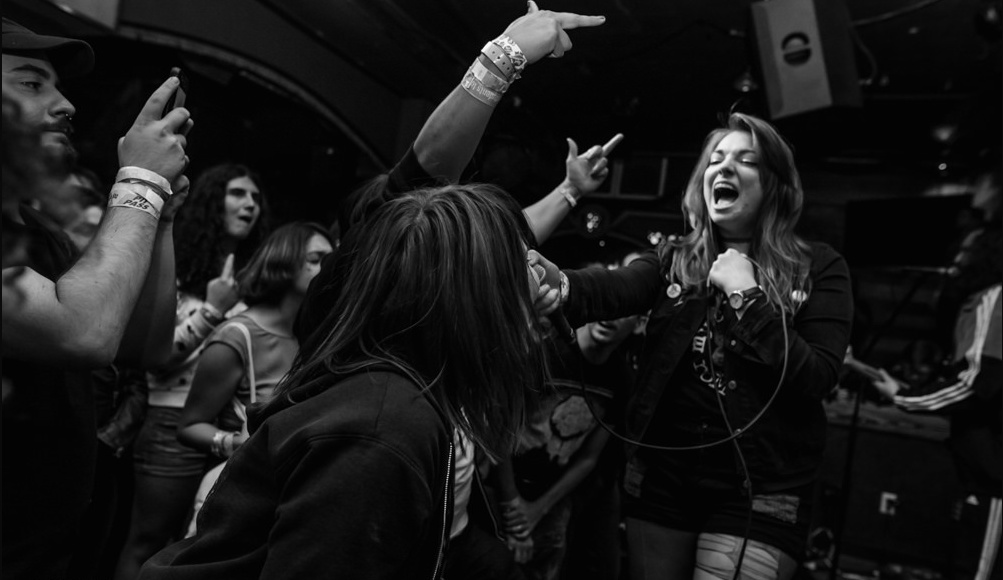 Counting such influences as Ceremony, Punch, and Aus Rotten, Night Witch is a Tallahassee-based band that was formed back in 2013. The radical feminist hardcore combo write songs that touch upon very personal themes to the band, including everything from mental illness to sexual assault to calling out abusers within punk spaces.
With an album and a discography containing all of their previous material, the band has been gigging and touring throughout their run so far, including a recent trek with Sceaming Females and HIRS. Night Witch vocalist Rosie Richeson recently appeared on a track with the latter group called "Femme For Femme" which appeared on a flexi for New Noise Magazine. Later this month, Night Witch will be dropping Who's Next, their sophomore studio album, and boy, is it a fierce piece of work.
As a way to introduce the band to No Echo readers who might not already be familiar with Night Witch, I got my hands on "Corrupted," a ripper from Who's Next. "This song is about men who see straight edge women as something to 'corrupt' or 'ruin,'" Rosie tells me about the track's incendiary lyrics.
Rose continues: "I was straight edge for 27 years and this was said to me multiple times by many different men. It always triggered an alarm in my head and it got me thinking: 'Why do you want to get me drunk so badly? Why are you putting me on a pedestal because I am straight edge? What do you think of women who aren't straight edge? What have you done to women who drink/do drugs? Why do you think the decisions I make about my body have anything to do with you? Why do you think you have any power over what I do with my body? The decisions I make are made for me and fuck you for thinking you can change my mind about anything you fucking creep!'"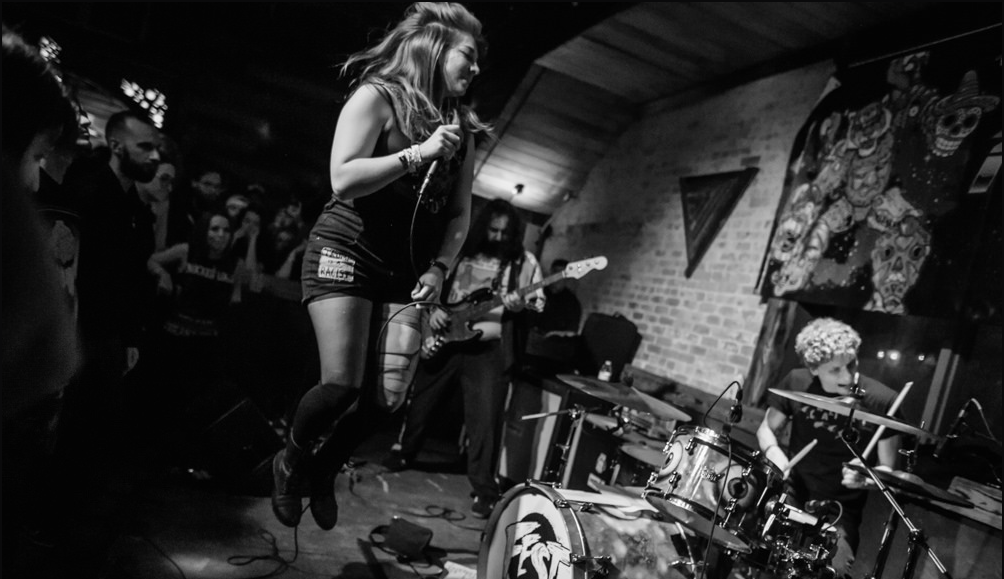 Who's Next will be out on Aug. 31 and can be pre-ordered on vinyl via Night Witch's Bandcamp page. The group will be out on a tour this fall, so stay tuned to their Facebook and Instagram pages for info.
Tagged: night witch