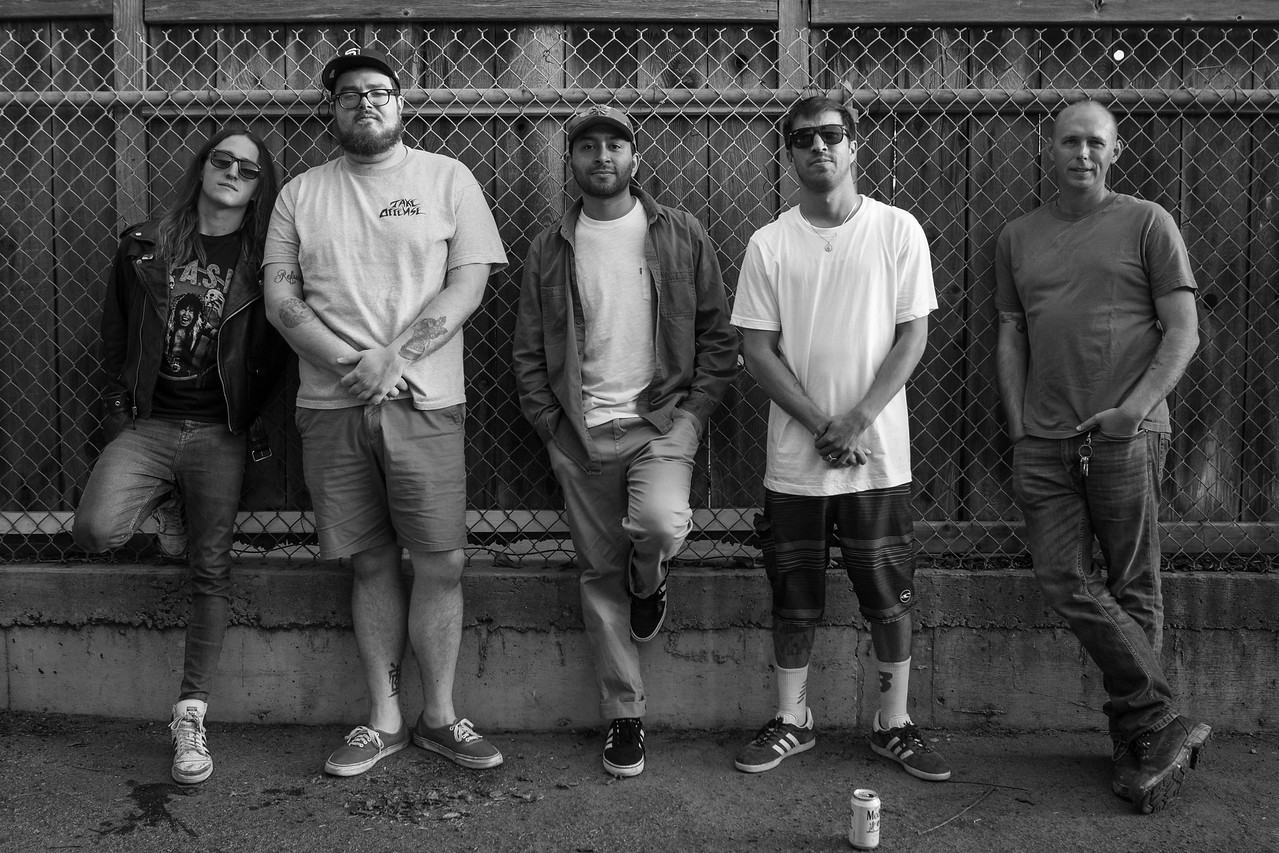 Based out of Chula Vista, CA, Take Offense is a crossover hardcore band that has been together for close to 15 years, an eternity for any group in that scene. "As cliché as this sounds, we truly love playing and are still passionate about it," says lead guitarist Greg Cerwonka when I ask him what Take Offense's secret to longevity is. "Historically, the San Diego and Chula Vista hardcore scenes have always been a separate entity from the greater national scene. You had bands like Battalion of Saints and Amenity in the '80s, Unbroken and Over My Dead Body in the '90s, and Find Him and Kill Him during the '00s, and they all did punk and hardcore in their own interpretation. When you come up in that, you're naturally going to be rooted in something a little more genuine.
"Just in our band's lifespan, I can't count how many trends, revivals, and fads I've seen though out the hardcore scene. None of that has ever mattered to us because we are Take Offense from Chula Vista, CA. We stay rooted."
Greg is chatting with me because Take Offense will soon be returning to record store shelves with Tensions on High, a 5-track EP packed to the rim with delectable riffs. Nick Jett from Terror co-produced, mixed, and mastered the new EP, so I asked Greg why they chose to collaborate with Mr. Jett for the sessions. "He brings a lot of wisdom to the table. We usually have all the material with skeletons of the songs beforehand. Nick will help fine tune things and offer his advice on top of being the engineer of the project. So, it's a combination of both. It's always a plus when you have a producer/engineer that you have history with and are also close friends with."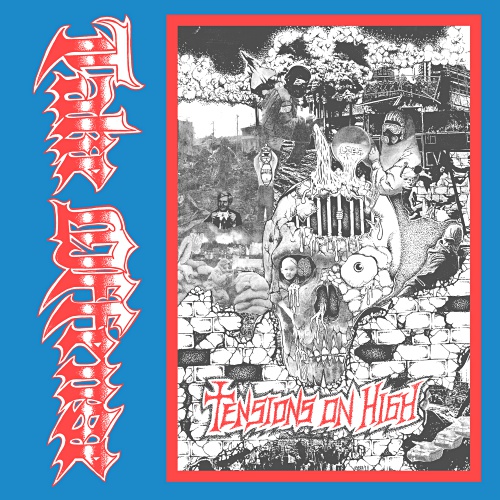 I've been listening to Tensions on High pretty much non-stop since receiving the promo link last week, and I'm honored to bring you the premiere of "Trust," the searing opening cut on the EP. Greg explains why the band chose to go with this specific track to introduce the new release. "In my opinion, 'Trust' has all the classic influences everyone in T.O. loves in one short, clear burst of energy. It's the more traditional-sounding track of ours, and the opener of the EP, which is good, because each song after it gets a little more wild on the musical side of things."
The way the guitars mesh is especially potent, and there's a certain Prong-esque feel to Take Offense frontman Anthony Herrera's melodic yet tough vocal delivery that seals the deal. After a few listens, I've come to the conclusion that there's no reason why metalheads—and even the more hardcore purists— won't embrace Tensions on High.
The EP is being released by Flatspot Records, a label known for issuing material from such bands as Higher Power and Backtrack, and from what Greg is saying, it's all being done with the communal spirit of hardcore in mind. "We met [Flatspot owners] Ricky and Che back in 2011 on some of our first East Coast tours. They've always been good homies of ours, so for this release, it was only natural to work together. The approach was just to drop the EP digitally with a small run of tapes. No long dragged-out wait, no big build up, or hype. Just a simple, solid drop of tunes for everyone's ears."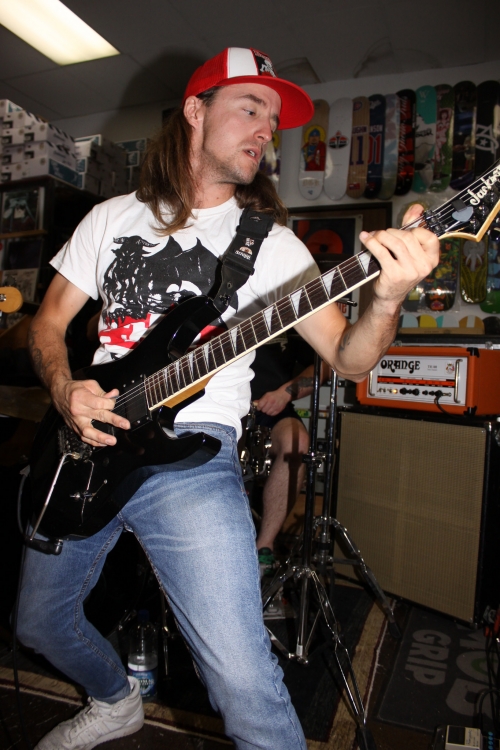 With the EP's release on its way, Take Offense will be on the road warrior routine for the rest of March and into April. To kick off the run of dates, the band will join Madball, Death Threat, Turnstile, Shark Attack, and many more at United Blood XII in Richmond, VA the weekend after Tensions on High is released, April 6 and 7. Take Offense will also be joining up with Sheer Terror throughout the NYHC staples' California tour stops. May 22 is a big gig for the crossover kings as they open for Life of Agony at Brick By Brick in San Diego.
Tensions on High will be released via Flatspot Records on cassette and digital platforms on March 30 and can be pre-ordered at this link.
Tour Dates:
4/06-07 - Richmond, VA @ The Canal Club (United Blood XII)
4/12 - Pomona, CA @ Characters (w/ Sheer Terror, Easy Money)
4/13 - Sacramento, CA @ Den of Sin (w/ Sheer Terror, Easy Money)
4/14 - San Francisco, CA @ Thee Parkside (w/ Sheer Terror, Easy Money)
4/15 - San Diego, CA @ Space Bar (w/ Sheer Terror, Easy Money)
5/22 - San Diego, CA @ Brick By Brick (w/ Life of Agony)
Tagged: take offense