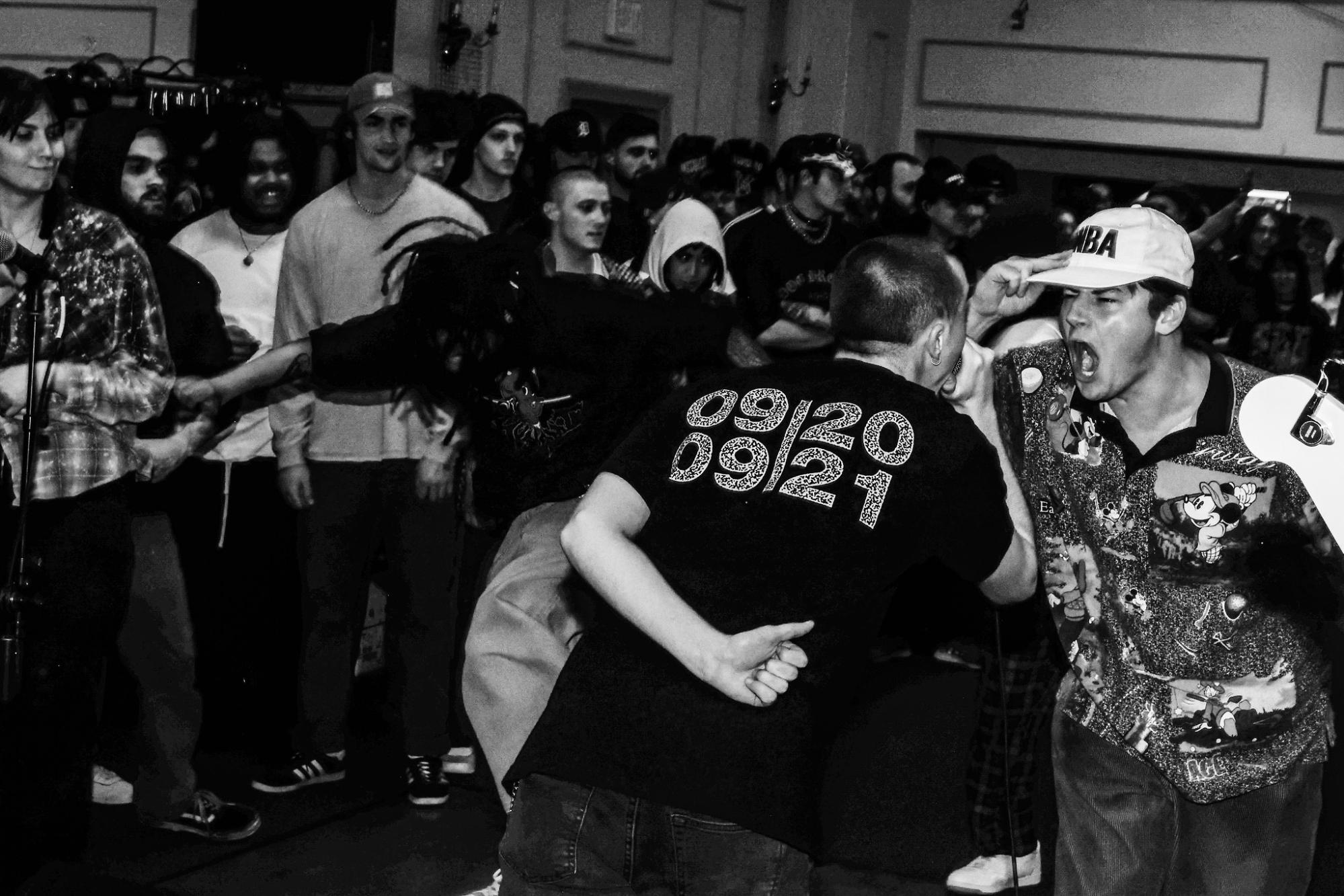 As previously spotlighted on No Echo, Hate Still Burns is a Massachusetts hardcore band that with the kind of nihilistic and hateful attitude towards society that would make their forefathers Blood For Blood and Neglect proud.
Forming out of the ashes of Armageddon 2001, guitarist Joe and vocalist Mitch began taking the pieces of songs that they felt they were creating before, a riff here, a two-stepper there, and combining them into more fleshed-out sound. As pointed out in their previous band's demo, "they like to play real slow," and that idea still bleeds into Hate Still Burns' vicious yet sludgy take on Boston hardcore.
Moving on after Armageddon 2001, Hate Still Burns rounded out the lineup with Austin on rhythm guitar and Anders on drums and have recently added Connor of Climb on bass. The reason the band rebranded themselves was because they felt they had grown out of the formula established by their previous incarnation. They also humorously remarked, "Every band named Armageddon is doomed to fail anyway."
The name Hate Still Burns ties into the sound they've created as it is derived from a song by Boston hardcore legends, Tree. Joe derived influence from '90s hardcore groups with a heavy sound, stating, "Bands like Sam Black Church, Neglect, and Only Living Witness but also Ramallah because Rob always thought outside of the box."
Releasing their first demo in March of this year, Hate Still Burns was able to demonstrate the capabilities they have to create standout heavy hardcore that expresses their fatalistic worldview but also stands out musically amongst the crop. Bursting into your ears with the stop and go, Helmet-esque riffs that open "Down to Earth," they draw you in with Mitch's harsh yet pronounced vocals that shout out: "I wash her makeup from my face! My mind's been put in a different place!"
The sound isn't like how most metallic hardcore bands attempt to dish out mosh-inducing riffs, it's patient, calculated yet filthy much akin to the negativity bands like Neglect dished out decades ago.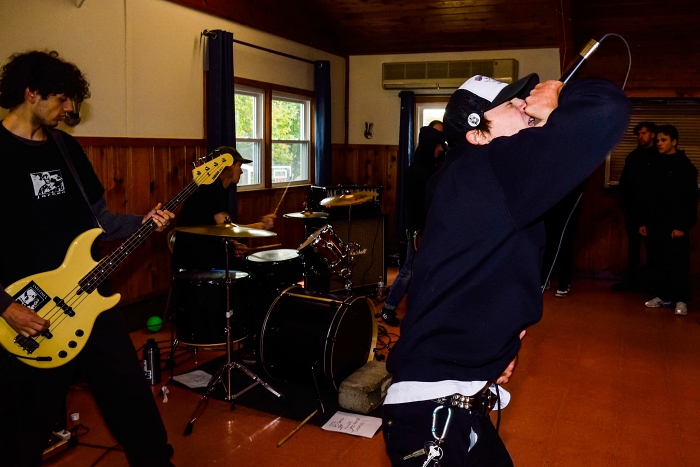 As mentioned already, Hate Still Burns' biggest influence comes from the darker side of '90s hardcore bands that were also inspired by alternative music at the time. The riffs back then were thicker and had some dirt in them which made them so endearing and Hate Still Burns looks to utilize that to make themselves stand out amongst the mass of beatdown and heavy hardcore bands the scene has.
"I don't say this as an insult but a lot of bands come with the same kind of sound these days and it's hard to tell them apart. We're just really trying to do something new so we draw from bands that maybe not a lot of people take from," explained guitarist Joe whose repertoire of influences seems to expand with every interaction. Joe and Mitch in particular seem to have an expansive knowledge of niche hardcore and metalcore bands from the '90s and early '00s and like to draw from all of them to put into Hate Still Burns' caustic music.
"We wanted to focus on fully developing every part of a song to where we're happy with it instead of just writing riffs and calling it a day," Joe said about the material on the Hate Still Burns demo. "We really dug into these and made sure every part hit the way we wanted it to." Joe stated regarding the band's evolution over the last year.
While they showed great promise in their original incarnation, everyone in Hate Still Burns agrees that once they changed their name and dropped the demo, that's where they really started taking things seriously.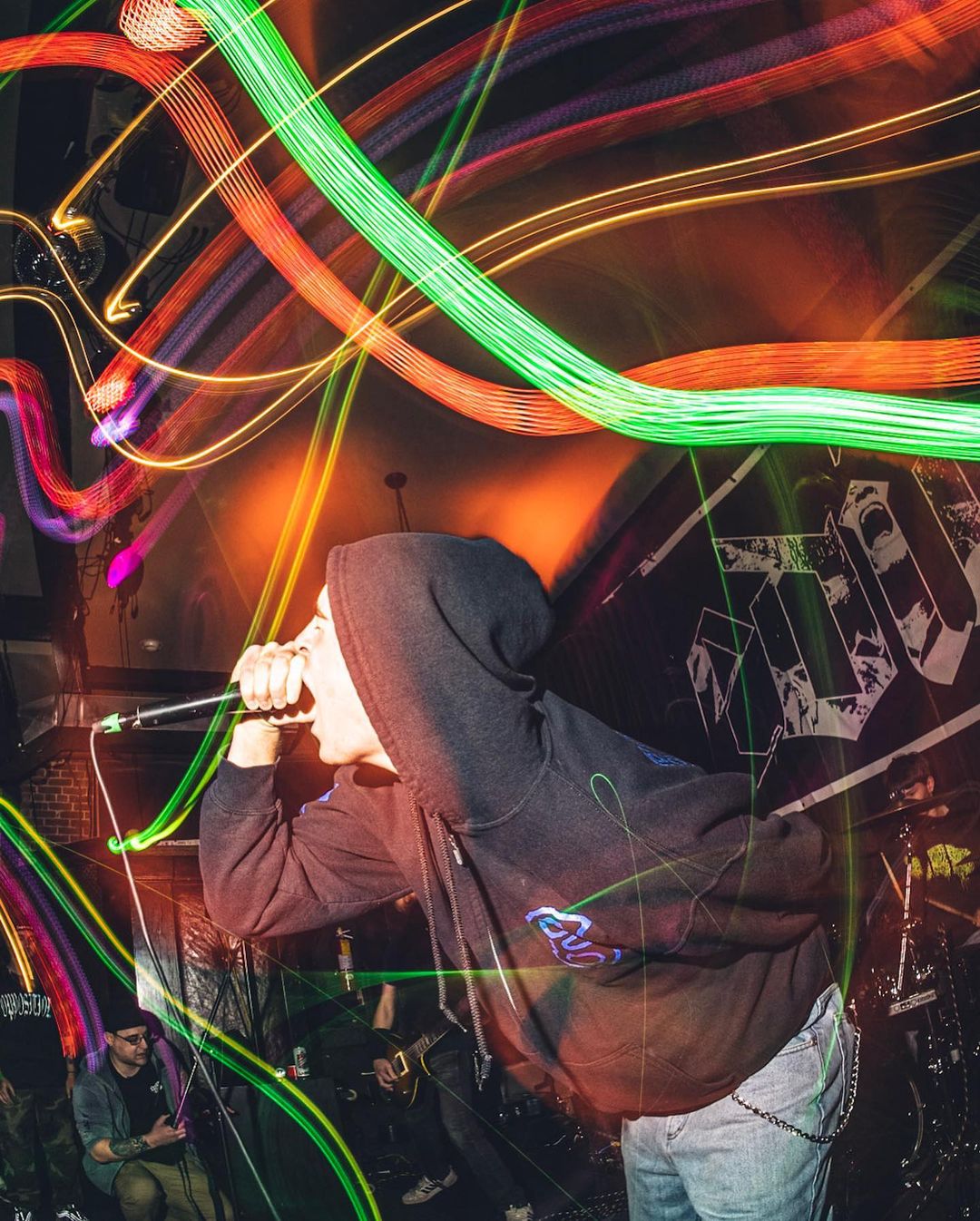 Hate Still Burns are putting together the final touches on their next release, which will be comprised of five more tracks. In terms of how they wanted to expand their sound, Joe stated, "We wanted to kind of go the 'fuck you' route with our songs. Take them in a direction you where you think you know what's gonna happen but then saying 'fuck you this is happening instead.'"
These "fuck you" parts in their songs are what have helped Hate Still Burns stand out in a live setting. During their first show opening for Vein.fm and Sunami, they broke out into what I can only describe as a bouncy Chaos A.D.-era Sepultura breakdown and it was completely unexpected but got the crowd even more riled up. They confirmed this song is going to be on the next EP.
Lyrically speaking, Mitch continues to take notes from bleaker bands of the late '90s and '00s, which is generally the era where Hate Still Burns likes to sit themselves in class for. "Lyrically, I'm always influenced by Converge, Kickback, and Neglect. Just really dark and depressing stuff that doesn't make you feel good about yourself," he explained on the matter. His lyrics on songs like "Weakness" in particular display these hopeless viewpoints toward the world around us, opening with the boisterous line: "growing up everybody told me/ pain is just weakness leaving the body!"
"We really wanted big choruses for songs too because we feel like not a lot of bands do that anymore either," Mitch told me. "It really gets people scrambling for the microphone."
2023 was a successful year for Hate Still Burns as they played a run with Not One Truth in February and continue to book shows almost every weekend. They've played alongside Torena, Gumskab, The Greying, Edict, and many others making their set tighter with each show. They also were part of the final show at the legendary Connecticut club Wamleg, being one of the many surprise sets at the gig (photo below related).
Even with this big of a year almost in the rearview the boys in Hate Still Burns don't show any signs of stopping. "We're hoping to put this EP out got even more stuff in the tank past this EP but we think we'll wanna put that out, tour it around and see how it goes then maybe get some more tracks for a full-length maybe into next year," Joe told me.
Hate Still Burns' next show is slated for November 25th in Waltham opening for On Broken Wings as part of the East Coast incarnation of For The Children Fest. This show will be a benefit for the local toy drive and a new unwrapped toy is required for entry so open up your heart and give back so more families can have a happy Christmas this year.
Hate Still Burns would like to shout out: Derrick Darmody and The Greying, Nick Burns and Hard Target, Life's End, Edict, Sick Minds, Garret Ripley, Sophisticated Adult, Tyler from the North Shore, Ethan Alexander from Court Date and E, Connor Scribner and Kyle License, Lumpy from DAZE, Adrienne, Opposition, XNomadX, Danny from Kidnapped, Not One Truth, Seth and all our friends who have been there from the beginning.
***
Hate Still Burns on social media: Twitter | Instagram
***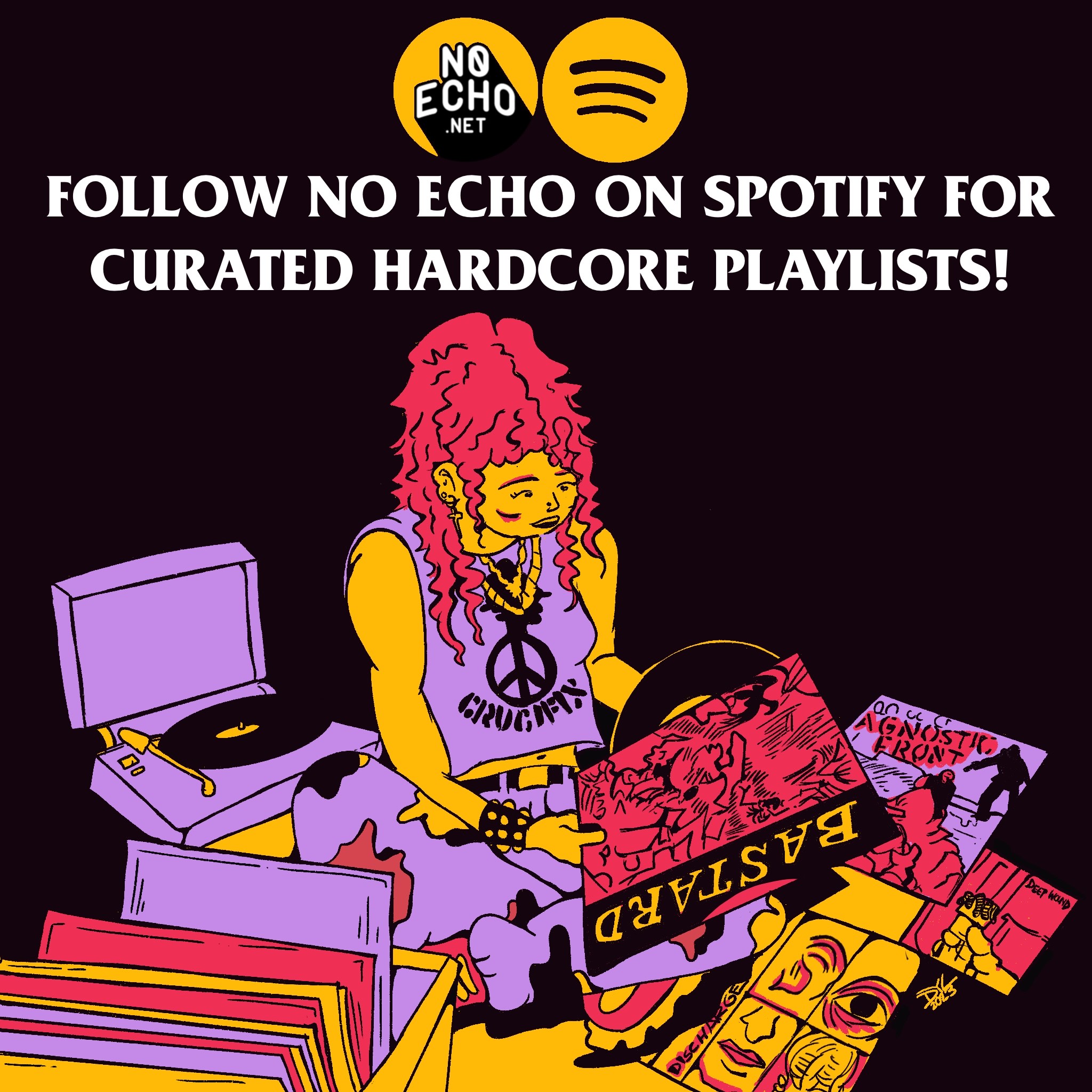 Tagged: hate still burns