On February 16th, Modern Life Is War drummer Luke Rauch was diagnosed with 3rd stage colon cancer. It goes without saying that Modern Life Is War has played an integral role in broadening the Midwest influence in hardcore and punk, and that whenever one of ours needs help we answer the call.
With that spirit in mind, LifeLine Records is doing a limited t-shirt with all proceeds going directly to Luke.
This is a pre-order and there will only be as many shirts made as people order. All shirts will be made on Alstyle Classic t-shirts and silk-screened by Anchorfish Printing: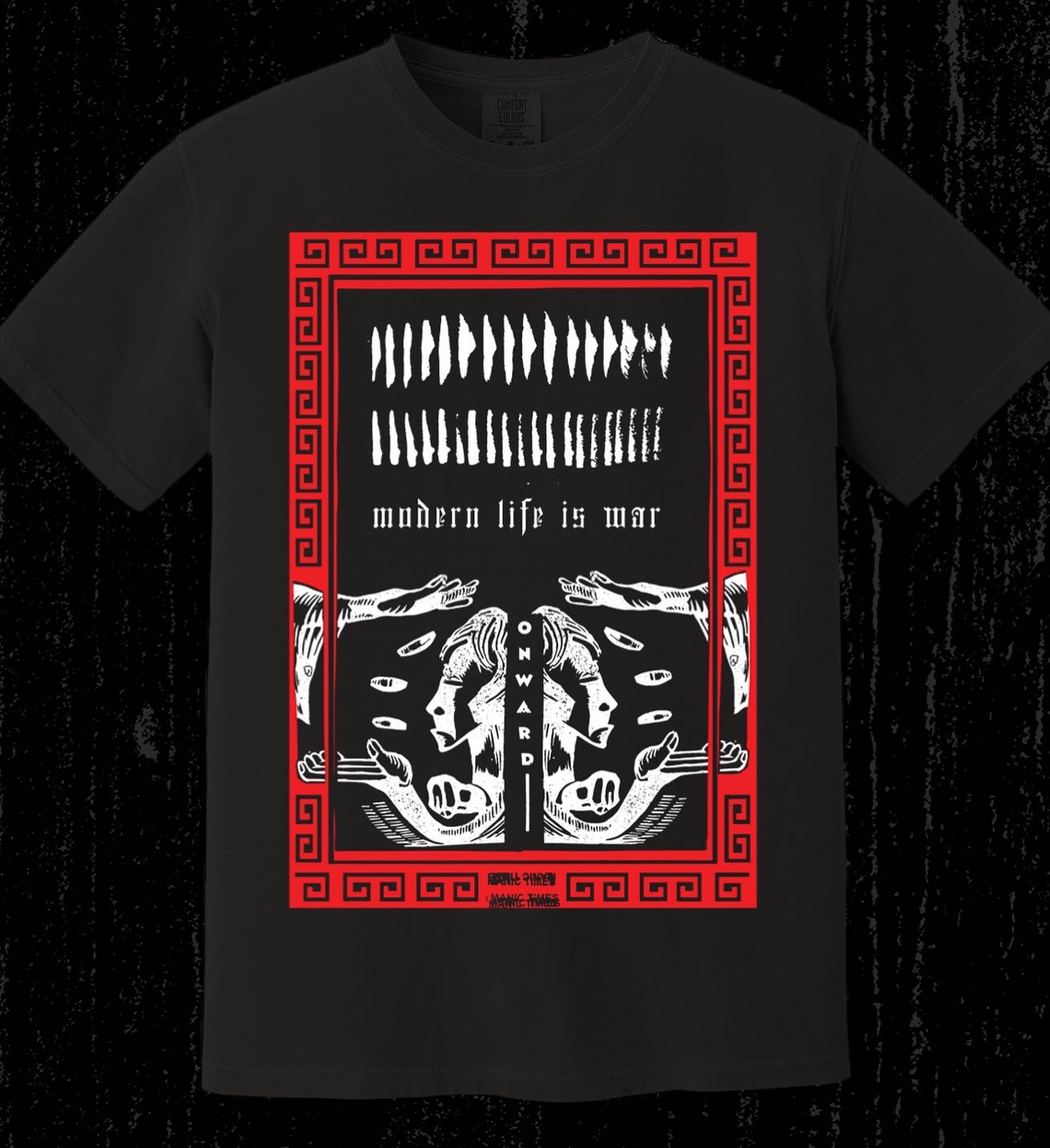 The pre-order is open here and will close on at Midnight CST on Sunday, July 2nd. Please allow 3-4 weeks for delivery. Luke and Modern Life is War thank you for your support of them in their time of need.
For more information please about Luke's journey please visit his GoFundMe page.
Tagged: modern life is war