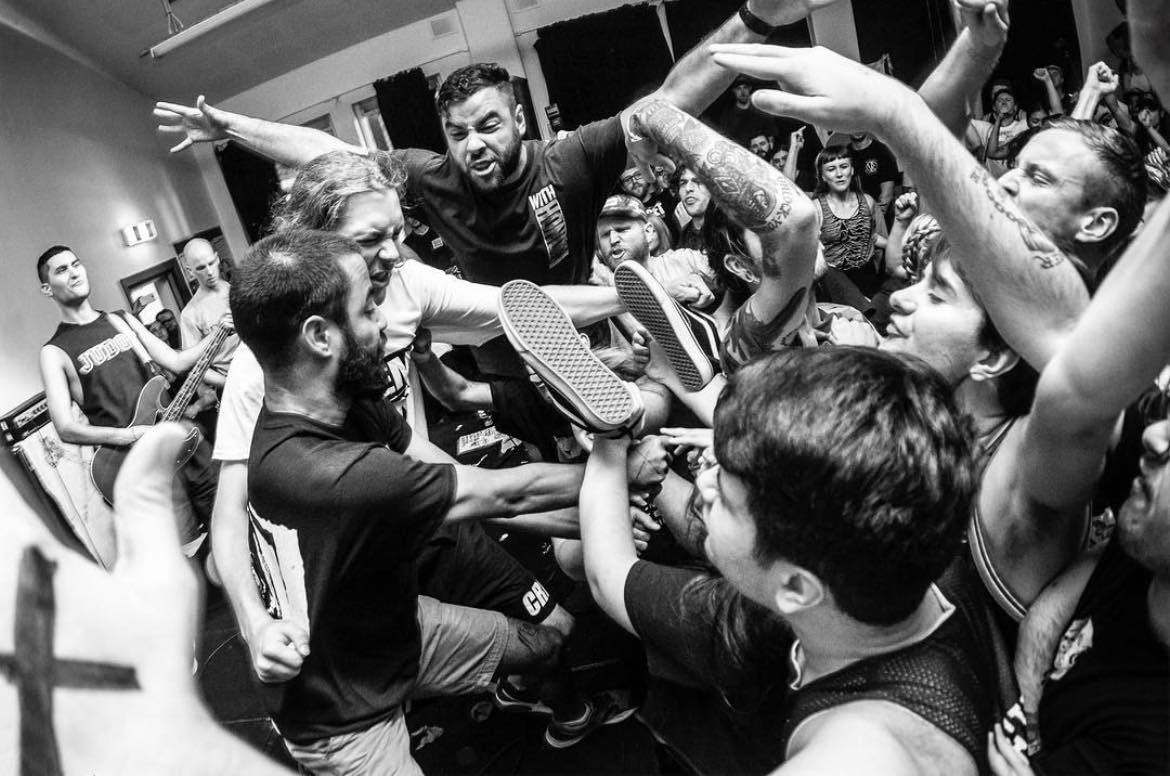 With a discography featuring releases by such bands as No Brainer, World of Joy, and Heat, Life.Lair.Regret.Records is helping to spread Australian hardcore to the rest of the world.
I've been a big fan of what the Melbourne-based outfit has been doing for a number of years now and wanted to highlight the work on No Echo in our ongoing Record Label Profile series.
Read on to check out my interview with Robert from Life.Lair.Regret.Records to learn more about this exciting label and its history.
First off, tell me about the nucleus behind the start of the label.
Before we get too far into this interview I wanted to start by saying thank you for the platform that you create and share globally with bands and labels of all sizes and sounds.
I appreciate that, Robert. Thank you.
Now into a bit about us, our story will be very familiar to others I'm sure. From approximately 2009 to 2013 Michael and I worked on a zine together called It's Still Ok Not to Drink, the idea behind it was to create a zine that felt like it celebrated hardcore locally and internationally more then just shitting on things, which, unfortunately, was what a lot of the local zines we were reading at the time felt like they were doing.
That led to needing a store to sell it which then led to us starting a distro to stock our zine as well as to also sell things from the bands interviewed and other bands we liked which led to speaking to people about releases which lead to the label then forming.
11 years on, I have some regrets about naming the label a combination of a place we spent our time and my favorite album but we've made it work.
Did you have any partners early on, and were you weary of putting your money on the line to do it in the first place?
The label started as my twin Michael and I through we have always had support from Nicole who a few years in we made a partner in our chaos.
In terms of money, the exuberance of youth always drove us forward, what started as uni students with time between classes and part time retail jobs continues as two teachers and a social worker finding whatever time we can.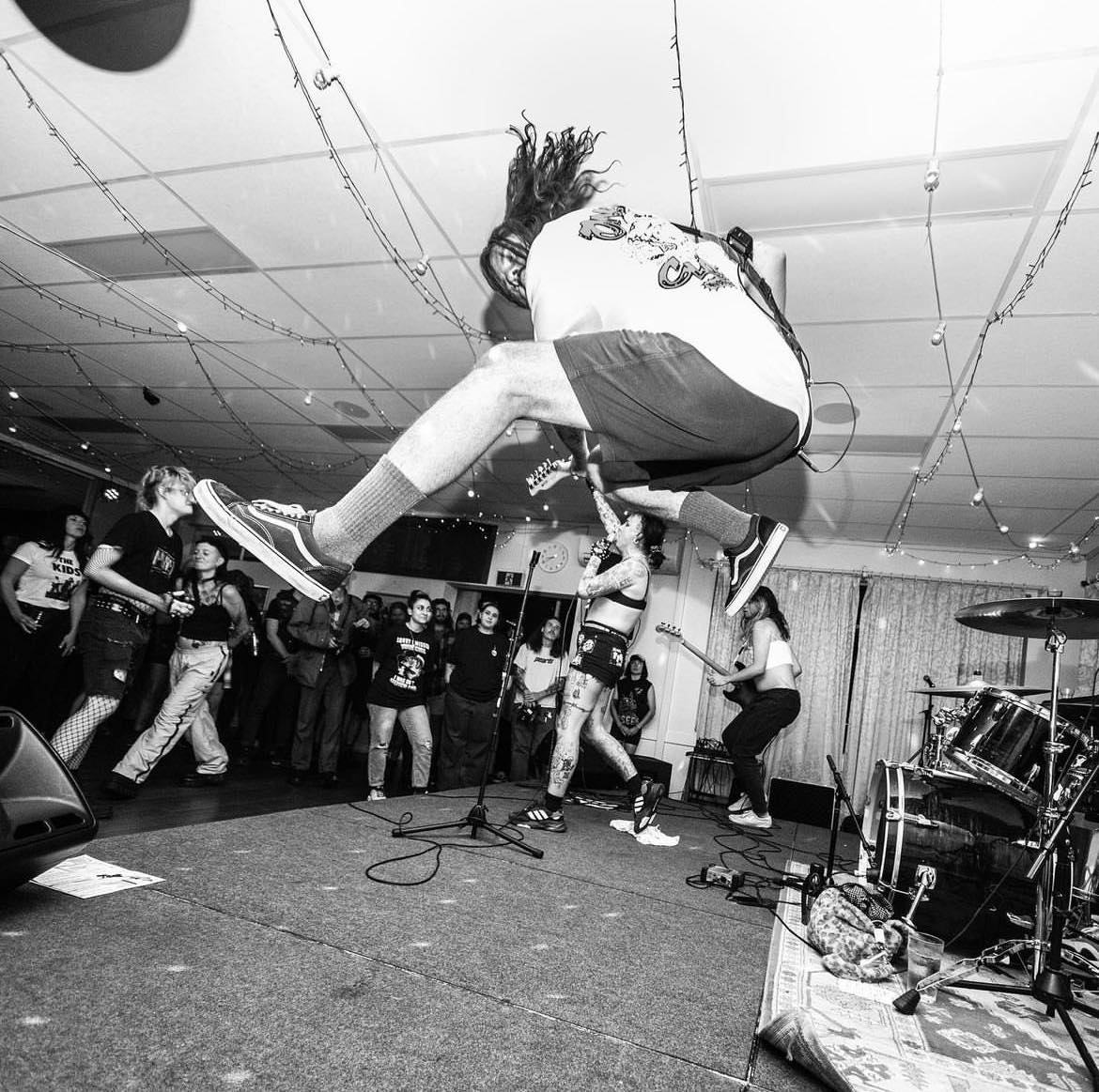 Outside of supporting Australian hardcore, did you have a clear vision of what kinds of bands/records you wanted to work with/release from the start, or has that evolved with time?
We always had an idea of working with bands that were message driven as we have always believed in the ability of hardcore to be a tool for expression as well as education so we lean in that direction. Though that's not to say that every band we work with has to be sermon-core but have always wanted a balance between fun and purposeful.
At the end of the day, we are always looking to work with bands that we sonically enjoy and believe in. We've been lucky to have worked with bands from America to Africa, Spain to New Zealand, the UK to Canada, Belgium to Sweden and nearly every major city in Australia.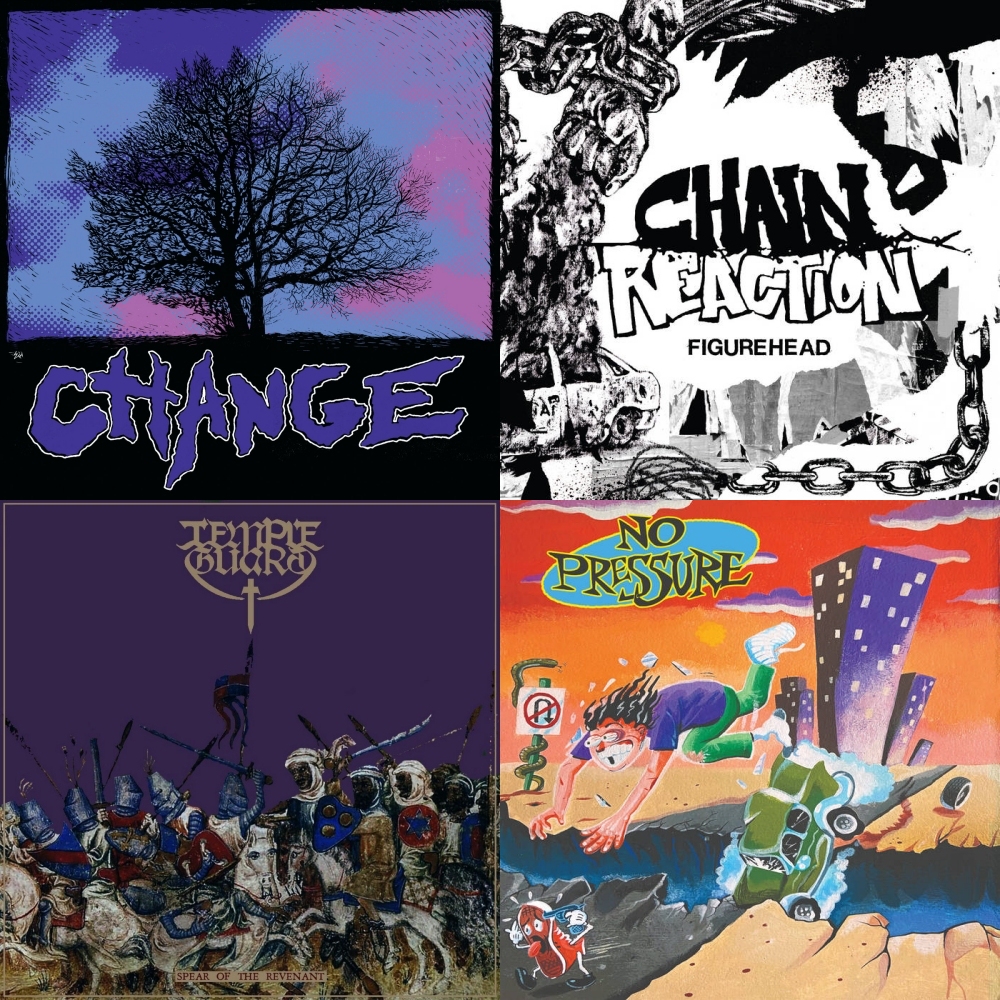 Since you've been doing the label for well over a decade now, I'm curious about the mistakes you've made along the way. Were there any expensive mistakes, or perhaps, ones that you learned from in a big way?
I love this question. I want to say the first show we booked I didn't book a sound person as I didn't know you needed one or what they did. Our first official label release I pushed to press 500 since the unit price became so low so surely that would help costs to be covered easier.
It's been an ongoing learning experience from where to get mailers, the best way to pack mail, how to get an Australia Post mail account which helps with discounts on bulk orders. Basically if you can think of a mistake, we've made it.
We used to think that DIY was one of the most important aspects of this experience before working out that, you can have tapes and covers professionally done for cheaper than doing it at home. In our time, we've had two stereos, three or four tape duplicators, various shelving units and a few battles with Australia Post employees around whether something is a large letter or small parcel.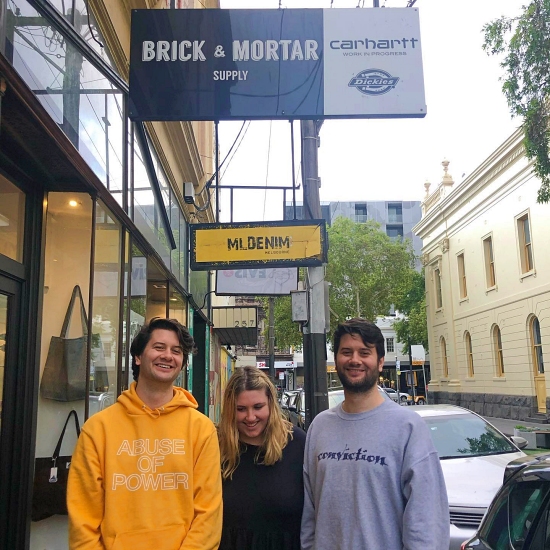 Looking through the L.L.R. catalog to date, what have been some of the releases that truly helped put the label on the map?
This is a tough question as I've been so stoked with so many of the releases we've had but early on we were lucky to work with Repentance from their demo onwards before they become a decade defining band, the Manhunt and Free World 7-inches felt like a big deal as they were both friends of ours picking up more and more steam.
Though, I'd have to say, 'Divide/Praise' by Iron Mind. Getting to work with them felt like being tapped on the shoulder and moving from the amateurs and being asked to play in the professional league. It was an honor and something I still look back on fondly, following that up with the Frozen Over/Mood Swing split as well as incredible.
From there it's been an absolute blast with a huge variety of artists, sounds and locations as well as co-releasing different things with some of our favorite labels.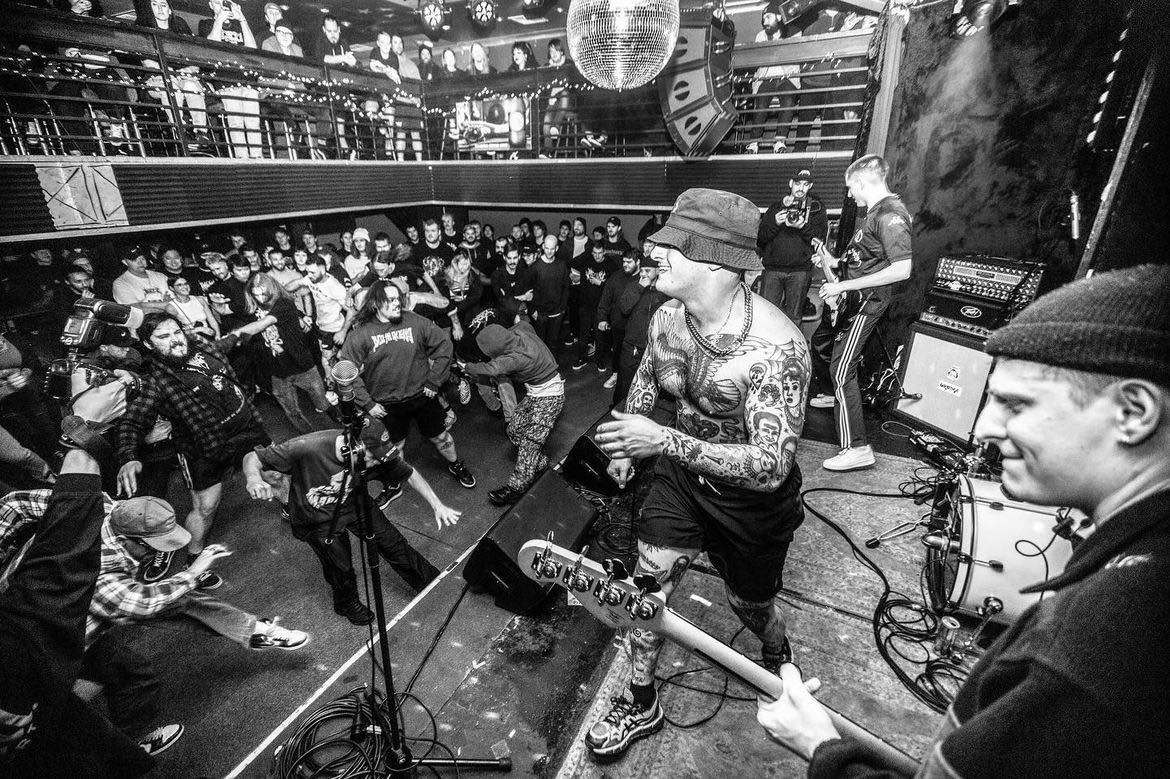 What's the status of the label today? Can you share some of the bands/releases on the horizon?
I'm proud to say that the label today is still so much fun to get to do. Though our lives have changed a lot over the past ten years with culminating with Michael and Nicole getting married, I've been thankful for the way we've been able to shift into being adults and still manage to feel part of our community with now over 100 releases and involvement in 141 shows.
I can tell you a bit of what we have on the horizon, next are releases from No Brainer, who have been featured on No Echo before, and bring a Lockin Out vibe, Cherish, who have also been interviewed on No Echo, bring a melodic hardcore energy with some really important subject matter.
We have a debut release from RAT BAIT (two words, all caps), and a few more releases from across the country of friends old and new. We have also just put out releases from Adelaide's Winnerz Circle (also on No Echo recently) with New Ethic Records and a killer 7-inch, from Brisbane's World of Joy.
When we corresponded last, you mentioned a new project that you're passionate about.
It's called the OZHC Digital Archive where we get older and non streaming releases online with all the money accured going to support the work of the Asylum Seeker Resource Centre and the Smith Family.
People can find out more on our Instagram page dedicated to the project.
Of everything you've done so far, what would your personal pick be for most underrated Life.Lair.Regret.Records release and why?
I'm sure the Michael and Nicole would have their own choices but I'm going to have to go with Rebirth's Crucible. I wouldn't say it's underrated by any means but doesn't get as much talk as it deserves. When it first came out we sold 100 copies in 100 minutes which was just staggering.
We were lucky enough to bring Foundation to Australia twice with Rebirth supporting their final tour and also support the album but it's difficult to put into words the importance of that release.
The Rebirth record defined a moment in Melbourne when a band with a social conscience and agenda could play blistering shows and win any audience over with people moshing it up and packing the front to sing along. They were absolute freaks and felt like an extension of us.
More recently Latest God put out an all-timer 7-inch that is one of the best to come out of this country so I'll always be grateful for the opportunity to not only work with them but also Shortfuse Records (Mindsnare, Extortion, Straightjacket Nation).
***
Hit the Life.Lair.Regret.Records Linktree to find all of their social media pages.
***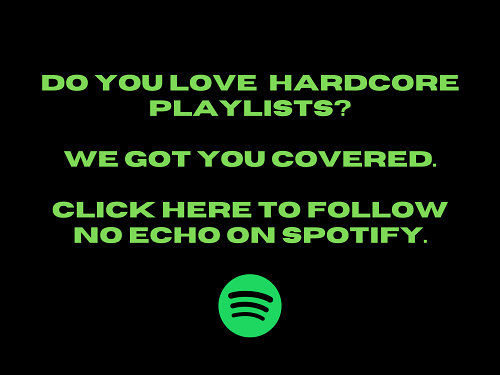 Tagged: record label profile