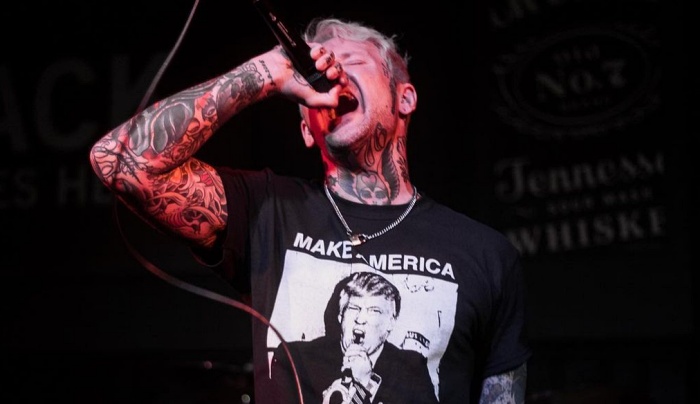 Hardcore music and split releases go together like french fries and ketchup, and yes, that even includes the Spazz/25 ta Life collab. With that in mind, let's talk about a new banger dropping soon at a vinyl distro near you.
Last Gasp and Who Decides have teamed up for a new split showcasing different flavors in the hardcore menu.
No Echo's covered Last Gasp on the site two previous times, and if you caught those pieces, you already know that the Cleveland outfit like their material speedy and punchy.
On the Who Decides side of things, the Rochester, New York group have a style that has compared to the likes of Hope Conspiracy and the Suicide File.
OK, so now that we've gotten that out of the way, let's let the music do the talking in this exclusive premiere:
The cover artwork for the split was done by artist Jon Mayo, and should be familiar to any fans of the Spy vs. Spy comic book series.
Last Gasp x Who Decides split 7 inch will begin shopping in February via Dropping Bombs. Hit the pre-order here.
***
No Echo has launched a Patreon with 3 tiers offering all kinds of hardcore-related goodies to help support the site:
***
Tagged: last gasp, who decides