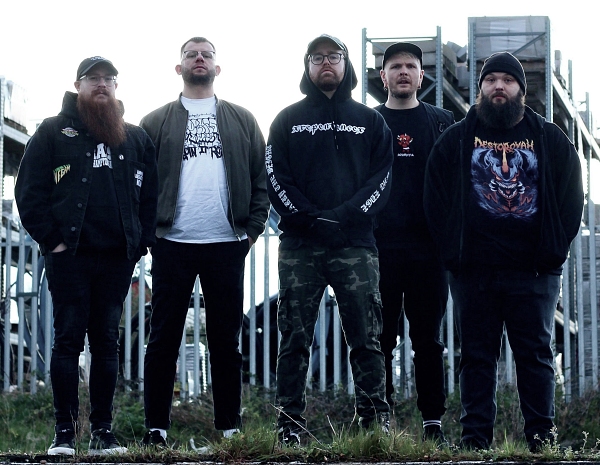 On their Bandcamp bio, Hour of Reprisal include this following descriptor that caught my attention: "Breakdowns/Squeaky Riffs/Nasty Vocals."
Listening to their new EP, A New World From the Ashes of the Old, they were spot-on with their sonic assessment.
"Hour of Reprisal was formed in Norwich, UK by myself and Joe (vocals), who had played in various local bands over the years," guitarist Mike emailed me a few days ago. :It was kinda brought on by lockdown-driven nostalgia of days gone by. The idea was to start a straight edge band, and just to make it heavy and with an anti fascist, anti racist, anti cop and anti ruling class message.
"We eventually recruited James (drums) who I'd played shows with whilst playing in other bands in the past and we started recording our first demo. When the demo was finished, we resumed our search for other members and added Paul (bass) to the lineup. There's no shortage of musicians in East Anglia, but trying to find people who were both straight edge and also ideologically aligned to our message was a little difficult."
Mike also talked a bit about the Hour of Reprisal sound. "Musically, I'd say somewhere between old Acacia Strain, Recon, and Martyr A.D., along with metallic hardcore influences from the usual suspects like Terror and Hatebreed. I also like to take some influences from early '00s metalcore bands like Norma Jean, Poison the Well, and Misery Signals (although these are quite subtle influences). Vocally, I'd say somewhere between Most Precious Blood and Knocked Loose. Joe's voice is harsh and nasty sounding, but in the best way."
With A New World From the Ashes of the Old just arriving on streaming outlets this week, I asked Hour of Reprisal vocalist Joe about the lyrical content on the EP. "It's not a great time in the UK right now. We've had 13 years of increasingly conservative government, the economy is circling the drain, 4 million kids live in abject poverty, the NHS is crumbling, nobody's had a payrise in years, and we live in an area with some of the worst social mobility and worst drug death rates in the country. Born poor, die poor.
"The new record is largely about the state of the country—with a particular focus on the British police, who can't stop themselves harboring racists, rapists, and fascist sympathizers."
The email exchanges then turned to the subject of local bands and who we should all be on the lookout for. "The hardcore scene in East Anglia isn't great right now—particularly in the kinda style we make," Joe wrote.
"We've really struggled since the pandemic (it was amazing until about 2015), but there's a load of hardcore-related stuff worth checking locally. Other Half (Cal did our artwork, and they're a sort of Drive Like Jehu, At the Drive-In style), our friends Acid Throne (doom lads), Celestial Sanctuary (everyone's favourite UKDM band), Haavat, Consolation, and June Acre. Take a journey back in time and listen to a load of Deviated Instinct!
Now that the EP is out, Mike told me about some other good news in the Hour of Reprisal camp. "We recently added a second guitarist to the band, Sam. Just as we were finishing up the EP. He's been amazing. Super chilled out dude and we've gelled nicely as a unit.
"I'd also like to say a massive thanks to Upraised and Going Off especially for being absolutely super dudes and being the nicest people we've played with. Also, big up HXCFTA (Hardcore for the Animals) who do amazing things within the UKHC scene whilst raising money for animal sanctuaries.
***
A New World From the Ashes of the Old is available now on all streaming outlets. Final War Records will also be releasing the EP on cassette (pre-order).
***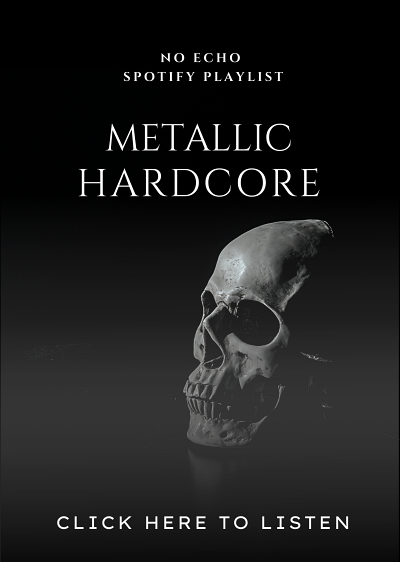 Tagged: hour of reprisal