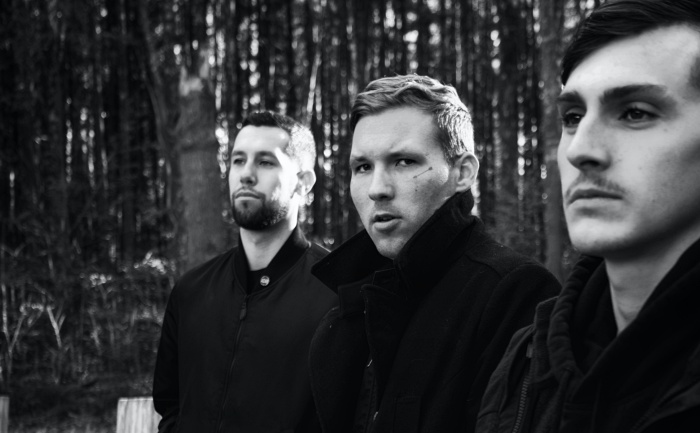 Heaven Knows is a snythpop/new wave outfit from Brooklyn and Western Massachusetts. After member Zach Stachura showed me their first track "Haunting Me," I took immediate interest. With members from a line of solid hardcore bands, I wanted to see what I could learn about their newest endeavor.
I spoke with Heaven Knows' main songwriter, Jordan Pozi, about the band, their plans, and their newest track, "I Want to Know."
What are your biggest influences on a musical level?

Hard to say, this is totally different from anything from anything I've done before, however I've always been a fan of the greats from the "new wave" era. You know.. New Order/Joy Division are key, Depeche Mode, Pet Shop Boys, OMD, the Smiths, the Cure. It's really hard to pinpoint because every song has a different mix of what's influenced me.
Who are the members?

As of now, Myself, Zach, and Adam are Heaven Knows. In the future upcoming performances as well as recording, well have a few surprises to add to the mix.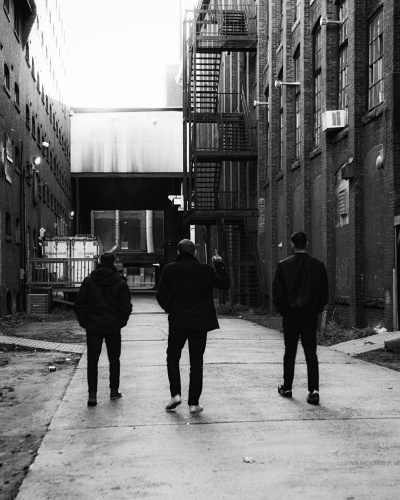 What projects are they/have they been involved in?

Well my track record is Absolute Suffering, Revenge, Warcross, and a few other things, Adam was in Warcross, Zach is currently in Rain of Salvation, as well as Hell of Self.
We're premiering "I Wan to Know" today, so what is the song about?
Without getting too into it, it's about a lost lover. I think everyone has been able to relate to the lyrics/situation at one point or another. The feeling of loneliness, the curiosity of what that persons doing over the course of time. I suppose still being hung up on it.
Who produced the track?
Tony Fucking Fennell, my brother, my mentor. Words can't describe our friendship, He's been done a wicked lot of amazing things, He's been a member of Ultravox, Luxx, Enuff Z'nuff, Biig Noise, just to name a few. He's been involved in a ton of other things that I won't get into at the moment. He is currently with When in Rome, who will be on a full US tour in January.
What do you have in mind for shows?
Honestly, right now we are more focused on finishing the final touches for the EP that were releasing in December. However, in the future we are looking to play with a mix of bands. Some that sound like us, and some that don't.
***
Donate a few bucks to help with No Echo's operating costs:
Tagged: heaven knows