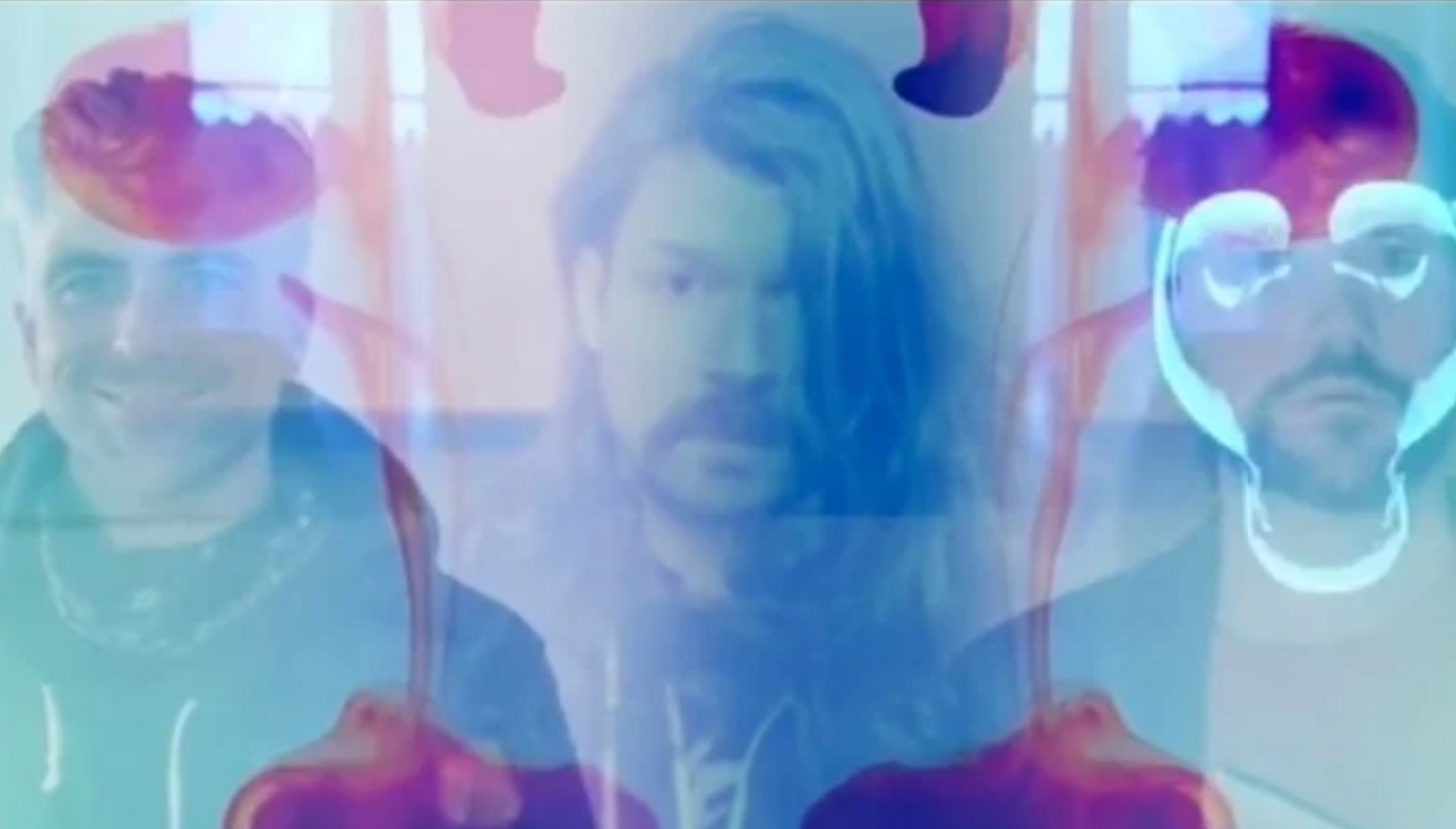 Fuckin Whatever is a new collaboration between Anthony Green (Circa Survive, Saosin), Adam Lazzara (Taking Back Sunday), and John Nolan (Taking Back Sunday, Straylight Run). Percussionist Benjamin Homola of Grouplove joins the trio on their brand-new eponymous debut EP.
The EP has an ethereal, almost hypnotic vibe to it all. "The songs came together in a variety of ways," John told me in a recent conversation about the project. "Usually it'd start with a beat that Ben would make and then loop. Sometimes I would take that and lay down 'ooohs' and 'aaahs' and then Anthony and Adam would do their vocals on top.
"Sometimes, Anthony would just sing lyrics and melodies on top of the beat and we'd build everything around that. On the song 'Trash,' Ben sent us a beat he'd made with 'ooohs' that he sang and we all added to that."
There's one thing to offer up a guitar riff or vocal melody idea within a band context, but how did it feel throwing ideas around within the Fuckin Whatever concept? Did John feel more vulnerable since he wasn't using a more traditional method of delivery?

"From the start, the idea was that we were just sort of improvising with each other. When each of us came up with something, we'd hand it off to the next person to add to it. There wasn't much analyzing or revising.
"We trusted each other and encouraged each other every step of the way and that really helped keep things light, fun and pressure free."
Before I listened to the EP, I read the descriptions some other music outlets used to break what Fuckin Whatever sounds like. I have to say that after 2-3 spins, I'm still hearing different things going on with each listen. I was curious to find out how John describes what they're doing with Fuckin Whatever.
"This project started in 2015 when all our bands were on tour together. After shows we'd have these acapella jam sessions backstage where Ben would play percussion, we'd create some kind of repetitive chant over it and then Anthony would improvise melody and lyrics.
"For me, these recordings were all about capturing that sound and feeling. I never thought about influences or anything else we might sounds like."
Lastly, did Nolan worry that fans of their other bands would approach Fuckin Whatever with a preconceived notion of what everything would sound like? "I never worried about any preconceived ideas people might have about this project.
"One of the great things about this is that we have nothing to prove or lose. We wrote and recorded these songs purely for ourselves and I think you can hear that in the music."
The Fuckin Whatever EP is available now on both vinyl and digital at this link.
Get all of Fuckin Whatever's links here.
***
Help Support What No Echo Does via Patreon:
***
Tagged: circa survive, fuckin whatever, saosin, straylight run, taking back sunday