The combination of melody and gruff vocals within a punk sonic palette has always appealed to me. I mean, who doesn't love Leatherface?
This is why Needles//Pins instantly got my attention. The Vancouver quartet pens absolute ear nuggets, but there's always a bit of dirt blown on top of the sheen.
In one of those cases where as connected as I might think I am to punk music releases, it turns out Needles//Pins are gearing up to release their 4th (!) album. Well, I'm glad I finally got the memo!
Just in case you're like me and haven't been educated to Needles//Pins' infectious take on power-pop-inflected punk, here's a music video for album track "Of Things Best Left to Chance" to get you acquainted:
"This song sat forever on the whiteboard in our jam space titled 'Jets' because we thought it had a kind of Jets to Brazil feel to it, which I'd say it certainly does," Needles//Pins guitarist/vocalist Adam Solomonian told No Echo via email.
"To me it came out sounding more like a bummer version of a Sloan song, which I'm very content with. It's downer of a tune for sure I'd say so setting it to some visuals of ice cream seemed like a fitting contrast."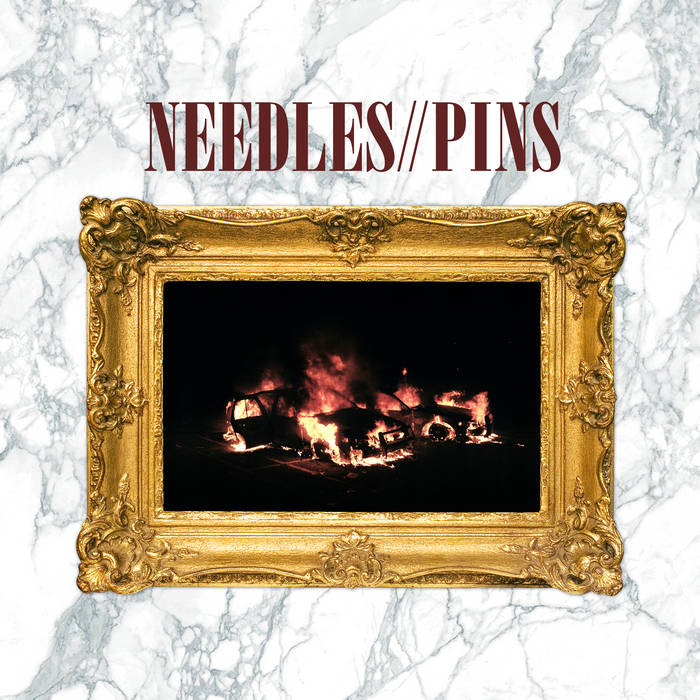 The self-titled Needles//Pins album will be out on May 28th via Dirt Cult Records. You can pre-order it on vinyl or digital now.
Needles//Pins on social media: Facebook | Instagram
***
Help Support What No Echo Does via Patreon:
***
Tagged: needlespins