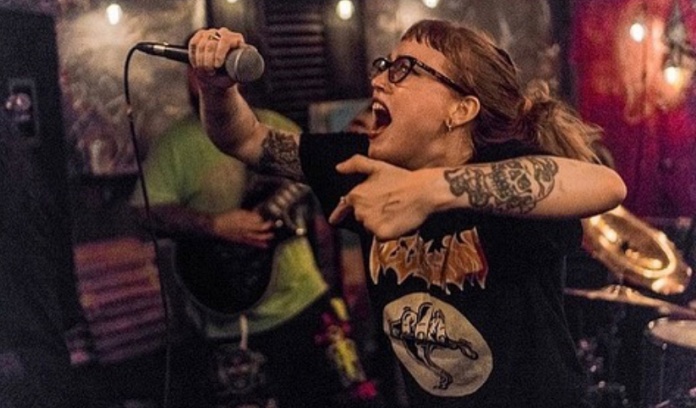 As I've mentioned countless times, the reason I keep No Echo alive is to help spread the word about hardcore, whether that's newer or older bands. That's why I am thrilled for the folks in High Cost.
"After listening to the stream of High Cost's What's Living Worth? on No Echo, Bitter Melody reached out to put together a vinyl version." That's a direct quote from Bitter Melody Records owner Grant McCracken, and it brings a huge smile to my face.
But back to High Cost! The power violence-loving NYHC band certainly derserves the vinyl treatment as their aforementioned What's Living Worth? is one of my favorite EPs from the last year. The new expanded LP version contains the 6 original songs from the EP and the B-side will also feature 2 brand new tracks from the same session, plus a cover of the Ramones' "Pet Sematary."
If you haven't listened to High Cost yet, I have a treat for you below in an early preview of the expanded version of What's Living Worth?:

"The latest release was all written and composed prior to the pandemic, uprisings, and latest bout of right wing extremism, but the lyrical content still feels especially relevant for these moments," High Cost vocalist Kiki told me earlier this year.
The new version of What's Living Worth? will be pressed on Coke bottle clear (limited to 100) and opaque orange vinyl (limited to 200) and housed in a fully screen-printed cover, printed by the artist Tom Toye.
The LP also features all new artwork and was mastered at 45 RPM. Vinyl is already in hand so there won't be a long wait.
Hit up Bitter Melody Records today to get your copy!
High Cost on social media: Facebook | Instagram
***
Help Support What No Echo Does via Patreon:
***
Tagged: high cost