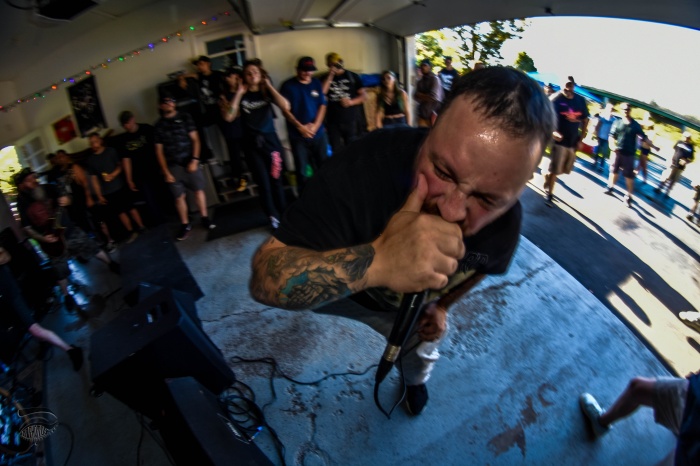 "It's really a pretty simple formula: old school death metal mixed with slam and beatdown," says Hurtpiece vocalist Chris about his band's stylistic choice of weapon. The Pittsburgh-based outfit is getting the New Artist Focus treatment today in anticipation of their forthcoming split release with Chicago metallic hardcore crew, Bovice.
Chris explains Hurtpiece's formation: "Derek (drums) and Wes (guitars) had been jamming together after their band Last Breath of Man called it quits. After talking with Derek, I took the reins on vocals, and I asked Evan (bass) and Jake (guitars) from my other band, Circle of Caïna, to complete the band. We all love old school death metal and come from a Pittsburgh stable of beatdown bands (Vow of Hatred, End of Humanity, No Good Deed, Steel City Firm)."
Hurtpiece's aforementioned split with Bovice showcases the group's penchant for the brutal mosh: "We set out from the beginning to write the heaviest songs we could muster. Everyone challenged each other to revisit a riff if it wasnt quite right...maybe a drum fill could be better...maybe try this vocal pattern here...we just really pushed one another to create something we could be proud of and it really came together nicely. As far as lyrics, I had to include the classic violent aspect on some of the songs ('Sanctified by Pain') but I also wanted to delve into more social and environmental issues like air quality ('Murder the Earth'), sexual abuse by positions of power ('Throes of Demise'), and suicide ('5:50/6:49')."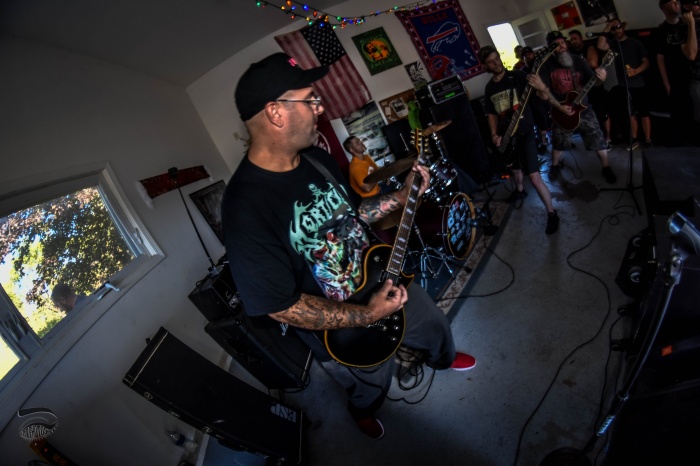 Chris talks about their hometown and how the underground music community has received them: "We've had a pretty good response overall. The scene in Pittsburgh demands hard work and paying your dues. We have so many good bands locally that you really have to give it your all and try your hardest to be relevant to make an impression. I think that's why you see so many good bands come from this area.
"We love our local scene. We love playing with all the bands throwing it down out here. Big and small."
Pick up a copy of the Hurtpiece/Bovice split via Upstate Records on CD and digital. Hurtpiece on social media: Facebook | Instagram | Bandcamp
***
Donate a few bucks to help with No Echo's operating costs:
Tagged: hurtpiece, new artist focus