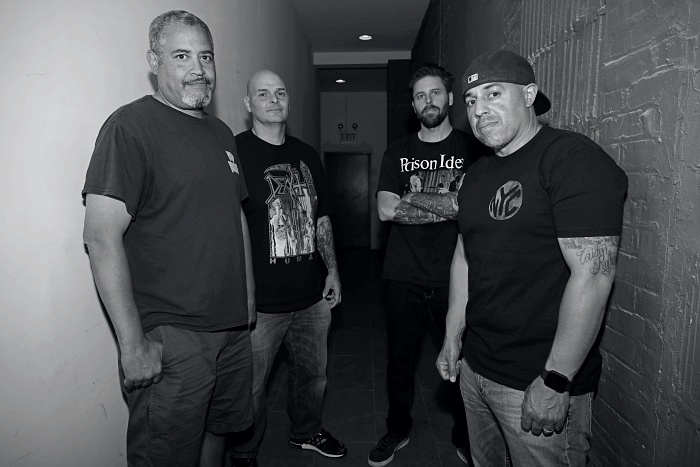 In 1990, when I was a sophomore in high school, I was obsessed with the original Dmize demo. Sure, the band was from my neck of the woods in Queens, but so were a bunch of other great hardcore bands. There was something about their style and performances on that tape, and their 1992 follow-up, that just hit me deep in the soul, man.
I would eventually attend the same high school as Dmize guitarist, Rob "Beto" Rosario, (shout out to Newtown High School!), and he would go on to play in such bands as Madball and 25 ta Life, after Dmize broke up in early '90s.
The last time I chatted with ex-Dmize frontman Chiqui Rodriguez (he didn't sing on the 1990 demo, but he helped out with background vocals) he told me he was singing in a jazz band. "I'm still in that cover band, and I was just asked to sing some reggae jams at some spot in Brooklyn soon," he tells me today. "I've always been performing but I've always wanted to get back into the mix. At this point, I think I'm handling my midlife crisis rather well," jokes Rodriguez.
We're both yucking it up today because Chiqui's current band, Ayanyss, is gearing up to release their debut EP. The hardcore outfit is comprised of Chiqui, Beto, along with bassist Frank Smarra (25 ta Life) and drummer John McClellan. But John and Beto weren't always part of the fold.
"This is Frank Smarra's baby," hell tells me. "He and Harry Minas (25 ta Life, Ocean of Mercy, Cold Front) have been Oscar and Felix for about 30 years now, so they're tight. They approached me at a Madball show and they let me know they were working on somethings and if I wanted in to front the project.
"They mentioned Nick Benetos (Cold Front) would probably jump in as well on guitar. Nick, of course, is from the same part of Queens and has that Greek connection to Harry. We've all known each other since we were pups. It's crazy that we can still chill. It's just another night as if we were 18 or 48. And we've played music together before.
"After the Dmize breakup, there was one more Dmize rehearsal as Beto and I tried to revive it a last time. Frank was on bass, Harry was on drums, so it's been seamless."
The lineup of Chiqui, Frank, Nick, and Harry recorded what would be become Ayanyss' forthcoming debut EP, an infectious shot of groove-driven hardcore stuffed to gills with one melodic hook after the other.
Frank says the following when I ask him about some of the inspiration touchpoints when he was putting together Ayanyss: "As for influences I'd say Leeway, Rest in Pieces, Agnostic Front, with some Rush, New Order, and Deep Purple in there as well. On my end anyway."
Since it's been decades since Chiqui took on vocals with this kind of attitude and attack, I asked if tracking the Ayanyss record was some kind an endurance test for him, or was it like riding a bike? "When we last recorded Dmize, I was about 20, so I guess those vocal chords are still working for now. After those first few jams, I was hoarse and it took some getting used to. I still find myself angry at certain things and I have a vehicle to let the rage out."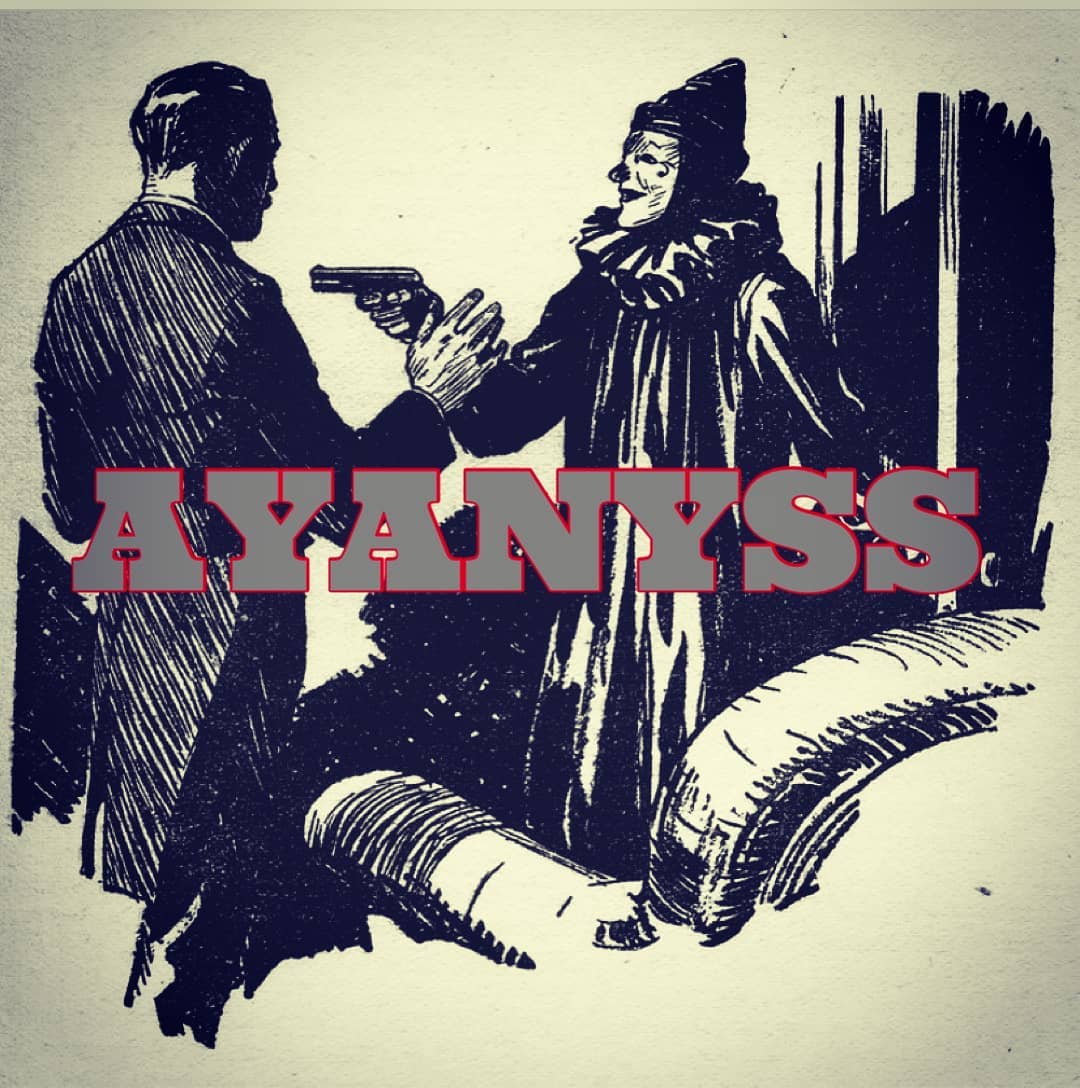 Both Harry and Nick couldn't commit to but with John and Beto taking over the drum and guitar duties, respectively, Chiqui seems ready to get busy with Ayanyss now that shows are back in full swing. "We have enough material, but I have to say some members are more enthusiastic about playing live than others. With that, we're transitioning the new guys (John and Beto) and are hoping to be ready to gig by early August."
Featuring cover art by Steven Huie of Flyrite Studios, Upstate Records will be releasing a physical version of Ayanyss later this year.
For now, hit up the Ayanyss Bandcamp and Instagram pages to stay connected to the group.
***
Help Support What No Echo Does via Patreon:
***
Tagged: 25 ta life, ayanyss, dmize, madball