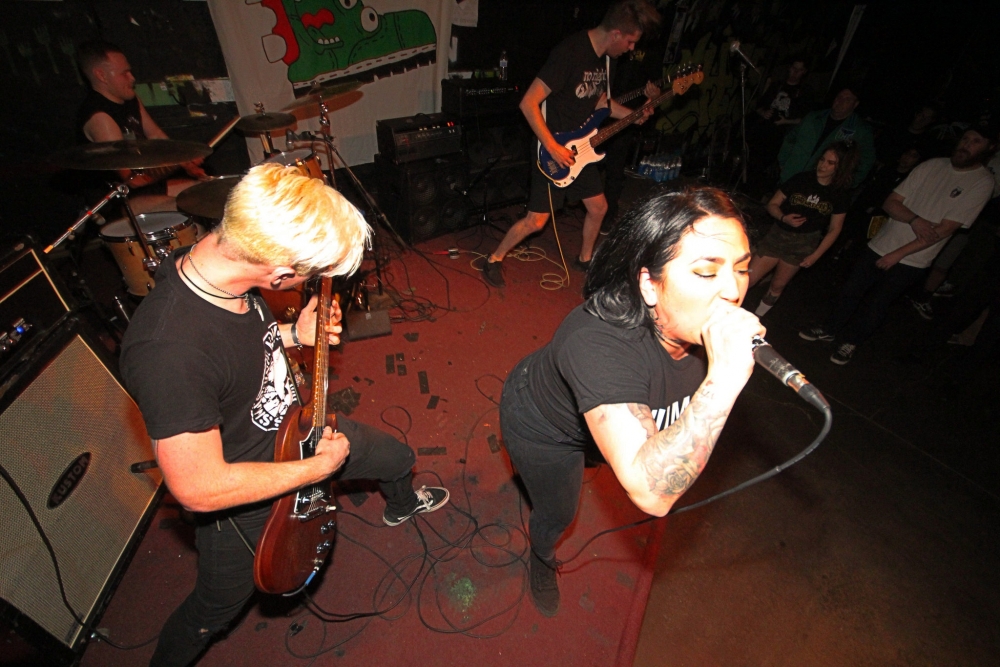 "The band is heavily influenced by early '00s bands like American Nightmare, Panic, Go It Alone, and Suicide File," says Dying for It drummer Thomas, the drummer for Dying for It, and listening to his group, it's not hard to hear what he's talking about. Founded in 2015, Dying for It is a hardcore band based in Redding, CA with a knack for injecting melody into their attack. I'm not surprised the group know their way around a hook when Thomas reveals some of their non-hardcore influences. "We are also big fans of '80s new wave and bands like the Smiths, the Cure, and Tears for Fears all subtly play a hand in our melodic sensibilities."
Since Dying for It aren't strictly a traditional-sounding hardcore band, I ask vocalist Rikki V. about their ability to play on a wide spectrum of live bills. "The scene we have been involved in locally has always been pretty small, so shows are always a mixed bill. We've always felt really welcomed playing either/or because we started out in a scene with bands that also straddled the lines of playing punk and hardcore. We recently just did a tour with two other bands, Pity Party and Stay Wild, that are friends of ours and are pretty different sound/style wise and it was one of the best experiences, not only for us as individuals and as a band, but I think so for the audience as well. It's been a really seamless and good experience to be able to exist within two scenes, and it's by far the best when they both come together."
With a self-titled debut already under their belts, Dying for It is returning with Born to Deny, a new 10" EP, and their first recording for Safe Inside Records. Today, I'm premiering "Simcha," the opening cut from the EP.
Rikki lets me know the inspiration behind the song's lyrics:
"'Simcha,' is Hebrew for the word 'Joy' or 'Joyous.' Unfortunately, the English language doesn't have a word to encompass a state of being when you're living within both happiness and sadness. Simcha is the place that exists between and because of the two. Without having experienced sadness and/or pain, there's a lack of perspective on the parts of your life, that while they may not be what society or tradition tells you is 'happiness.' it's your version of joy. It's in those spaces that Simcha exists. Those are the moments in my life that equate to joy and happiness even though it may not conform to society's standards. A lot of the sadness and pain that I have felt and continue to feel help me to embrace the in between spaces, and what pushes me into an upward trajectory. I still struggle with what joy and happiness look like though, like in the bigger picture of life, and that's okay. This song is about just looking at life and asking ourselves, "what the fuck is joy?" and deconstructing what we may have thought it looked like, but also realizing that it's okay to embrace the parts of life that destroy you. Some people got that PMA, I've got that Simcha."
Safe Inside Records has issued releases by such bands as Clear Focus, Meth Breath, and Oceans Deep. I was curious to find out how they hooked up with the label. "Well, our connection with [label owner] Burt [Jenkins] was pure luck," Thomas tells me. "Our self-titled record had been out for a year already and I had sent it to a number of labels before and after it came out and had never received a response. The Internet is both wonderful and terrible for streamlining communication, and because of this, I can only imagine how inundated labels are with daily requests from bands. When I found Burt last fall, I had all but given up trying to continue. I came across the label through our now label mates, Clear Focus' Instagram. I sent Burt an e-mail and we were fortunate enough that he gave us the time of day and listened to us. We knew it was the right fit, because we had finally found someone who is as passionate about our music as we are. We are incredibly grateful to be working with him and are excited and optimistic for what the future with Burt and Safe Inside Records holds."
Born to Deny is available for pre-order directly from Safe Inside Records.
Dying for It will be part of an upcoming No Echo-presented live show at The Locker Room in Orange County, CA on June 15 along with FireBurn, Nomads, Rats in the Wall, Dare, Soul Power, and Clear Focus. The show is all ages and the $6 tickets are available at this link.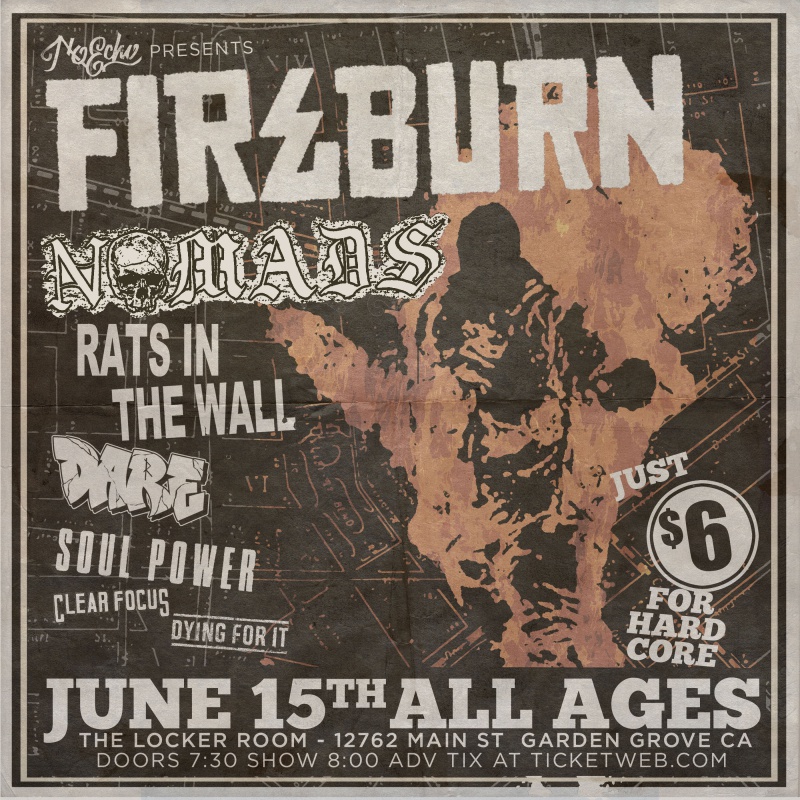 Tagged: dying for it